The White Lotus Fans Are Calling For A Mia And Lucia Spin-Off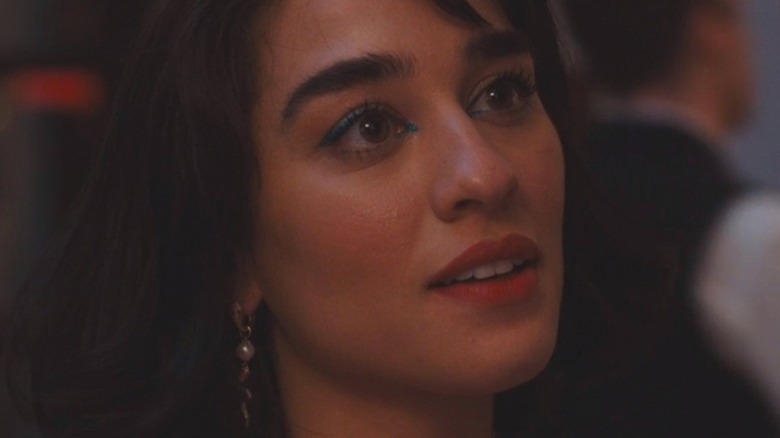 HBO Max
HBO seems like it can do no wrong when it comes to TV shows. The network manages to always have at least one hit series in its active lineup, whether that be "Game of Thrones," "Euphoria," or its latest success, "The White Lotus." 
Created by "School of Rock" and "Survivor" alum Mike White, "The White Lotus" premiered in 2021. Each season, the anthology series focuses on a different branch of the White Lotus luxury resort with an entirely new cast besides Jennifer Coolidge's hilarious Tanya. While each season starts as a comedy, it grows darker with each episode as the audience learns more details about the characters at play. Season 1's events end with a surprise death, and Season 2 opens with a tease of similar events to come for the new cast of characters. Critics met "The White Lotus" with immense praise, resulting in an incredible 20 Emmy nominations, 10 wins for the first season, and a quick Season 3 renewal. 
Picking up after Season 1's success, "The White Lotus" Season 2 brought some big-name actors to the series. F. Murray Abraham ("Homeland"), Michael Imperioli ("The Sopranos"), Theo James ("Divergent"), and Aubrey Plaza ("Parks and Recreation") joined Coolidge in the cast as Bert and Dominic Di Grasso, Cameron Sullivan, and Harper Spiller, respectively. However, even with these massive names, fans have gravitated toward two newcomers, Beatrice Grannò and Simona Tabasco's Mia and Lucia.
Mia and Lucia steal the show on The White Lotus Season 2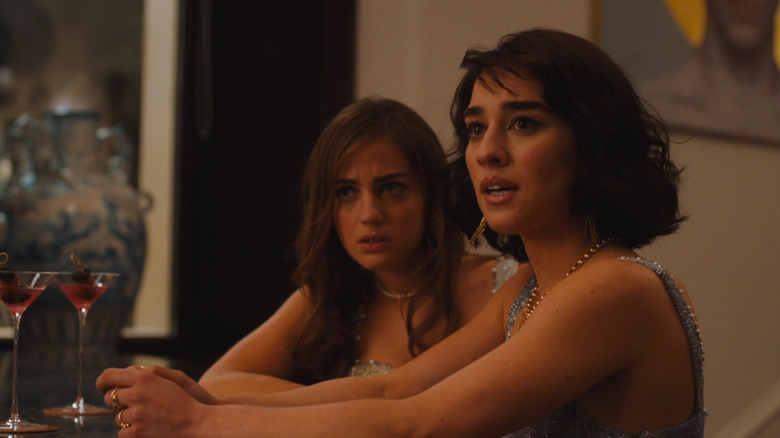 HBO Max
"The White Lotus" Season 2 brings the series to the beautiful coastline of Sicily, bringing in a slew of new characters as tourists and locals alike. Friends Mia (Beatrice Grannò), an aspiring singer, and Lucia (Simona Tabasco), a sex worker, are two young Italian women who use the guests at the White Lotus to make a living. The duo unknowingly serves as a connection between most of the other cast members, having intimate interactions with many of them. They are two of the wilder characters on the show, constantly partying and taking advantage of everything offered at the luxurious resort.
They quickly became a fan favorite, with many audience members taking to Twitter to express these opinions. @Bettercallrea posted a picture of Mia and Lucia captioned, "The most chaotic duo I've witnessed on television in some time." @Filmgal shared a similar opinion, sharing their obsession with the characters, with four pictures included. @Thebookworm_b has nothing but love for Mia and Lucia, hoping Mike White didn't include them in the group of guests that die at the end of the season.
Assuming they make it out alive, some fans really want Mia and Lucia to get the spinoff treatment. @Pepperclint wrote, "I want a whole Lucia & Mia spinoff show. I f***ing love them." Meanwhile, @Laurhumm took it a step forward, demanding an entire movie dedicated to the two characters.
Both Mia and Lucia are clearly two favorites among "The White Lotus" fans. We just hope they are still up to their usual shenanigans by the time credits roll on Season 2.