Dwayne Johnson Fights Monsters In New Rampage Teaser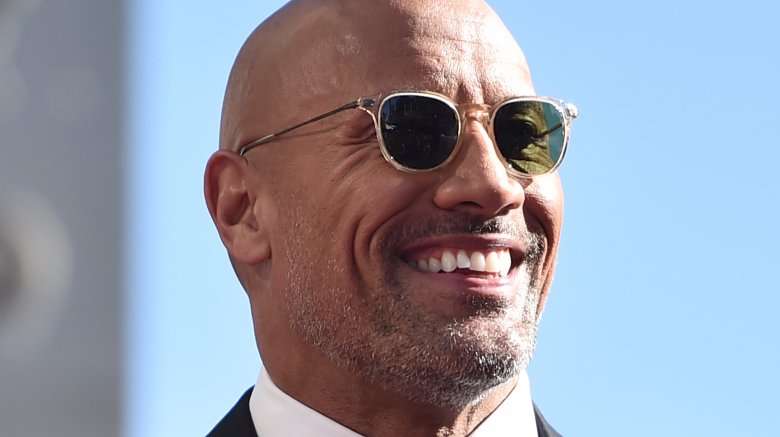 Getty Images
Dwayne Johnson saves the world once again in a new teaser for his upcoming video game adaptation Rampage. The movie, based on the '80s video game of the same name, stars Johnson as Davis Okoye, the head of an anti-poaching unit in Rwanda whose best friend, a rare albino gorilla named George, is infected with a serum that causes him to grow in both size and aggression at an unprecedented rate. 
As shown in the teaser, Okoye rescued George when he was just two years old, making him even more than a friend– he's family. Naomie Harris' geneticist explains that the mutation was a result of genetic editing, an experiment that was also carried out on an alligator and a wolf, who go on a deadly rampage to destroy the world. "You know there are other ways of dealing with people, right?" Harris' character asks him, after a montage of shooting and explosions. "I do know that, yeah, but that's no fun," he shoots back.
The Rampage cast also includes Oscar nominee Malin Akerman (Watchmen) as the villain, Joe Manganiello (True Blood) as the leader of a private military group, Marley Shelton (Pleasantville) as a scientist and astronaut, and Jeffrey Dean Morgan (The Walking Dead) as a covert government operative who holds no love for George. Jake Lacy, Breanne Hill, P.J. Byrne, Jack Quaid, and Matt Gerald round out the cast.
Rampage is directed by Brad Peyton (San Andreas) based on a script from Ryan Engle (The Commuter), Adam Sztykiel (Made of Honor), Ryan Condal (Colony), and Carlton Cuse (Lost). The movie is set to be released April 20, 2018.
On April 20, BIG MEETS BIGGER. #RampageMovie pic.twitter.com/U5IhXfzzhC

— Rampage Movie (@rampagethemovie) January 21, 2018