David Tennant Joins Jennifer Garner In HBO Comedy Camping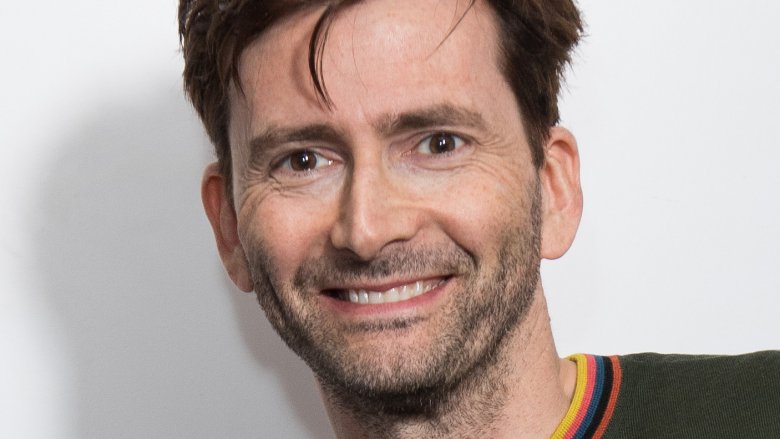 Getty Images
David Tennant has signed on to star in an HBO comedy series from Girls' Lena Dunhum and Jenni Konner. According to The Hollywood Reporter, Tennant will lead the limited series, titled Camping, opposite Jennifer Garner.
Camping is a half-hour comedy based on the British series created by Julia Davis. The show will focus on Walt (Tennant), who wanted to mark his 45th birthday with a calm weekend out in nature. However, thanks to his overly controlling wife Kathryn (Garner), the trip also adds in Kathryn's meek sister, her holier than thou ex-best friend, and a free-spirited tagalong, leading to a weekend of tested marriages and woman-on-woman crime. Word has it they also have to contend with bears, making for a very trying weekend.
Tennant's character is described as being an obedient husband and a loving father. However, underneath all that is a running undercurrent of frustration with his situation. Tennant, who is best known for his appearances in Doctor Who, Broadchurch, and Harry Potter and the Goblet of Fire, recently reprised his part as the villainous Kilgrave in season two of Marvel's Jessica Jones. He also recently lent his voice to the DuckTales reboot and is set to have a starring role opposite Michael Sheen in Amazon's Good Omens.
Camping is Garner's first series-regular role since she wrapped up her Golden Globe-winning run on Alias. Dunham and Konner are both set to executive produce the show via their A Casual Romance production company, while Davis will executive produce for Hush Ho. Christine Langan (The Queen) is also set to executive produce alongside Ilene S. Landress (The Sopranos) and Tom Lassally (Edge of Tomorrow).
Camping does not have a premiere date yet. Production is set to begin in Los Angeles this spring.