Why Mila Kunis Doesn't Think That '70s Show Fans Need To See Her In That '90s Show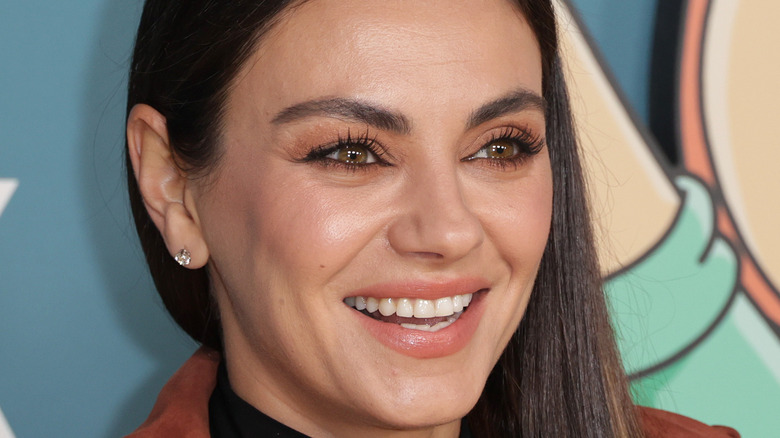 Momodu Mansaray/Getty Images
It's time to once again say, "Hello, Wisconsin!" The highly anticipated sitcom "That '90s Show" will return to Point Place and follow a new generation of young adults taking over the home of Red (Kurtwood Smith) and Kitty Forman (Debra Jo Rupp) decades after they saw their son Eric (Topher Grace) leave the nest. Of course, this is a sequel to the hit sitcom "That '70s Show," which aired for eight seasons on Fox, and launched Grace, Ashton Kutcher, Mila Kunis, Laura Prepon, and Wilmer Valderrama to fame.
According to Netflix, the new streaming series will focus on Leia Forman (Callie Haverda), the daughter of Eric and Donna (Prepon), as she spends the summer at her grandparents' Wisconsin home. Other new characters will include Jay (Mace Coronel), Nikki (Sam Morelos), Gwen (Ashley Aufderheide), Ozzie (Reyn Doi), Nate (Maxwell Acee Donovan), and Serena (Olivia Sanabia). And while it's been confirmed that fans of "That '70s Show" will get to see some of their favorite characters return to the small screen on a regular basis, Kunis feels that fans really don't need to see Jackie return to the Forman homestead all that often.
What Kunis says fans should expect from That '90s Show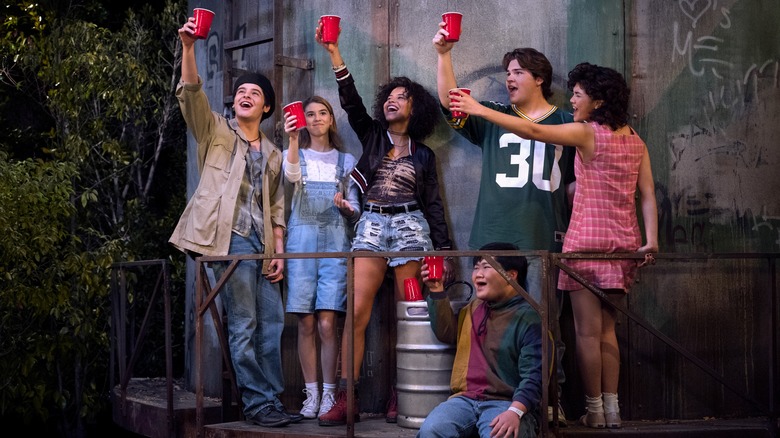 Patrick Wymore/Netflix
Mila Kunis told Entertainment Tonight that her character Jackie Burkhart will be heading into the 1990s as a mom, but fans of "That '70s Show" won't be seeing much of her in Season 1 of "That '90s Show." During a conversation on the podcast "Happy Sad Confused," it was mentioned that Mila Kunis will only appear in one episode during the first season, and she's okay with that. "For the first season, for sure," Kunis said. "Honestly, you don't want to see us; the show's not about us. I promise, it's such a great move with what they did. If you love '70s,' then you will love this ... It's the same story, so it's a relationship with these kids. Little misfit kids in the same basement in the same house but going through the 90s."
The new show will find Jackie married to Michael Kelso, played by Kunis' real-life husband Ashton Kutcher, who co-starred with her on the original show. Kunis has acknowledged she has a few issues with her "That '90s Show" character arc, which date back to concerns about how Jackie's story ended in "That '70s Show," but that clearly didn't stop her from reuniting with her friends. Netflix will start streaming "That '90s Show" on January 19, 2023.