Mila Kunis Has A Few Issues With Her That '90s Show Character Arc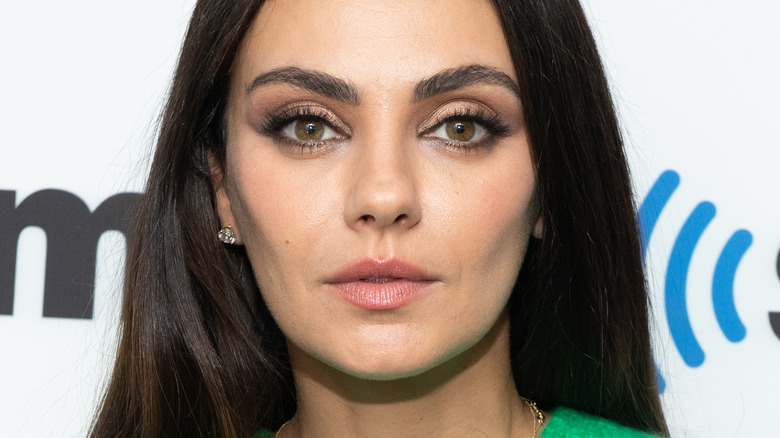 Noam Galai/Getty Images
"That '70s Show" ran from 1998 to 2006, and during that time, it became one of the most widely-adored sitcoms on the air. Fans couldn't wait to see what the Point Place, Wisconsin crew would get up to next as they navigated young adulthood in a groovy yet turbulent era. In fact, fans of the show continue to rewatch the program over and over again despite its finale airing years ago. Naturally, it should come as no surprise that those with the power to capitalize on this nostalgia — in this case, Netflix — plan to fuel a brand new project with it.
"That '70s Show" will soon get a sequel series in the form of "That '90s Show," which, obviously, takes place long after the original series. It will focus primarily on Leia Forman (Callie Haverda) — the daughter of Eric Forman (Topher Grace) and Donna Pinciotti (Laura Prepon) — who stays with her grandparents, Red (Kurtwood Smith) and Kitty Forman (Debra Jo Rupp), for the summer. Along the way, she'll make new friends, and audiences will reunite with some they haven't seen in a long time since most of the "That '70s Show" cast will return.
One such returning name is Jackie Burkhart, as portrayed by Mila Kunis. While fans are likely excited to see Jackie again, Kunis had some reservations about the character's arc. Here's why.
Kunis isn't overjoyed about some details of Jackie's personal life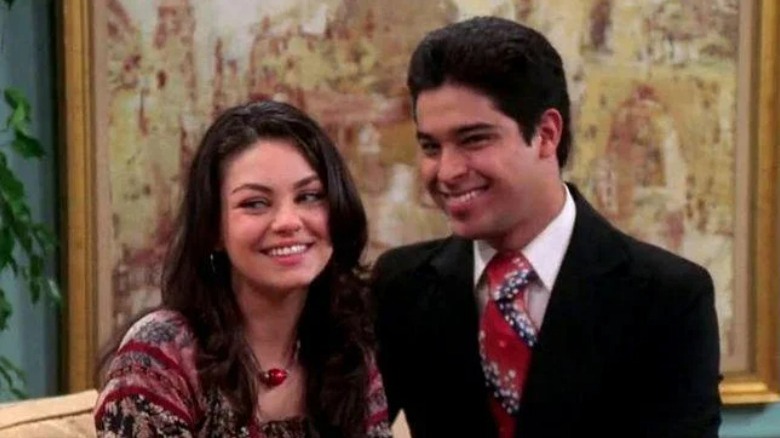 Fox
In a 2022 interview with Access Hollywood, Mila Kunis touched on her experience working on "That '90s Show" — even voicing some of her gripes with how the program handles Jackie Burkhart's personal life. First and foremost, she has an issue with her on-screen child, claiming, "My kid in it ['That '90s Show'] is too damn old!" In her eyes, Jackie is too young to have a child the age that they are on the show. Kunis also, ironically, isn't enthused about the fact that Jackie wound up marrying Michael Kelso, as portrayed by her real-life husband and frequent collaborator Ashton Kutcher.
"I was like, 'My character would be with Fez.' I think that I ended up with Wilmer's [Valderrama] character, and I was like, 'Why are you and I together?'" Technically speaking, Kunis isn't wrong since Jackie and the poorly-aged Fez wound up together by the end of "That '70s Show" Season 8 while Kelso married Brooke Rockwell (Shannon Elizabeth). Therefore, it stands to reason that something occurred between the two shows that led to longtime sweethearts Jackie and Kelso getting back together. Despite this continuity confusion, Kunis promises "That '90s Show" will be an enjoyable watch for fans of its predecessor.
Time will tell when "That '90s Show" will premiere on Netflix, but when it does, hopefully, it doesn't have too many lore-breaking elements that aren't easily explained away.