Marvel Fans Will Have To Wait A Little Longer For Echo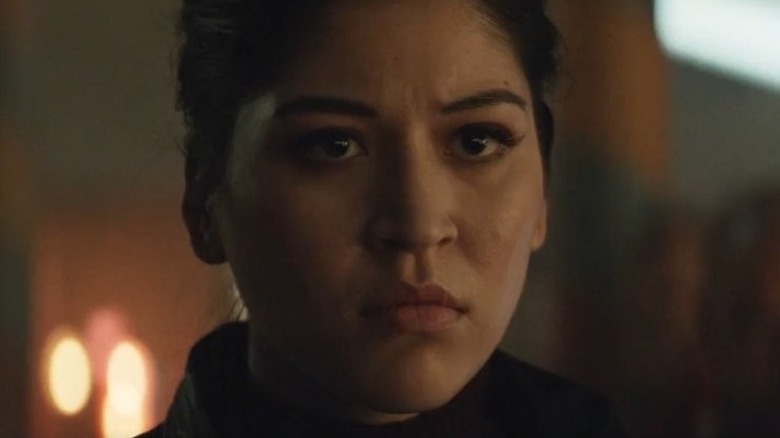 Disney+
Fans know the "Hawkeye" spin-off "Echo," which will highlight the MCU's first deaf protagonist, is in the works, but there are still questions about as to exactly when viewers can expect it. The Disney+ series was first announced by Variety in March of 2021, with Etan Cohen and Emily Cohen signed on to develop the show and Alaqua Cox signed on to star in a reprisal of the Echo character. Then in July, Deadline confirmed rumors that Vincent D'Onofrio and Charlie Cox would appear in "Echo" as Kingpin and Daredevil, respectively.
According to Variety, the series is set to premiere in 2023, and in August 2022, Collider reported that the production had wrapped, referencing an Instagram post from Alaqua Cox celebrating the filming that seems to have since been deleted. But despite what would seem like a speedy turnaround, it doesn't look like fans are much closer to "Echo" arriving on Disney+ — and a recent admission from the "Echo" showrunner might come as bad news for those patiently waiting.
Though filming wrapped in August, it looks like it will be at least a year before fans get to see the finished product, and there's not much explanation. Here's what the "Echo" showrunner had to say about the release of the series.
Echo might not come out for another year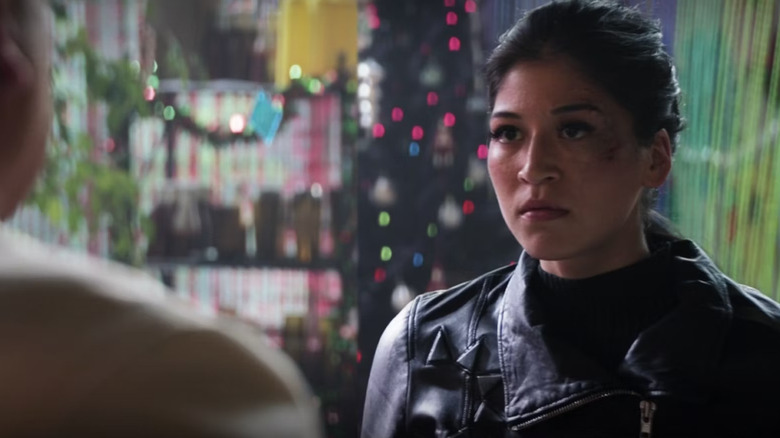 Disney+
In an episode of Ben Blacker's podcast, "The Writer's Panel," the host chatted with "Echo" showrunner Marion Dayre. Dayre informed the host that it would likely be another year before fans saw the new series, which surprised Blacker, who expected the new series to premiere much sooner. Dayre explained that the process of making a Marvel television series was a little different regarding deadlines. 
"It was kind of a crash course, you know, because I came in as a Co EP and then that changed a little bit, and so I didn't start there at the ground level, but really like shifting and changing a process to work with deadlines," the showrunner explained. "Like, 'Better Call Saul' very much uses a brick-by-brick process where we essentially break each episode three times ... there just simply was not enough time to do it ("Echo") that way."
Fan response to the news was mixed at best. On Twitter, PattyNest expressed the optimistic view that the MCU seems to be taking its time with the project. Others showed a little less patience, like @marvel_DC_based, who wrote, "they keep delaying what could be the best MCU show since Daredevil." While the extra wait is frustrating, at least Marvel is taking the time to ensure it gets the show right.