Rings Of Power Reveals Its Full Slate Of Directors For Season 2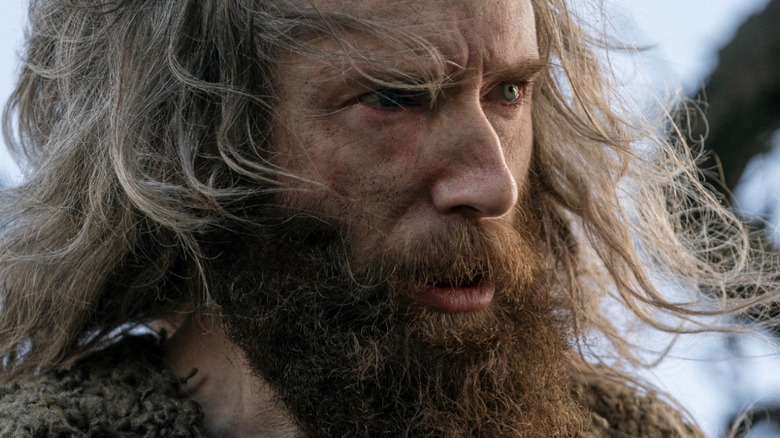 Ben Rothstein/Prime Video
"The Lord of the Rings: The Rings of Power" Season 1 was a massive event. It took half a decade to produce (including some significant pandemic delays) and officially aired during the late summer and early fall of 2022. The return to cinematic Middle-earth (this time in streaming format) already had a head of steam going into its first season premiere, and Season 2 was greenlighted and had even started production before Season 1 ended.
As the studio sets the stage for the next installment in its Second Age series, the creative team is scaling up the production on multiple levels. In early December, Amazon Studios made two separate casting announcements — one following a week after the other — revealing a grand total of fifteen new faces playing recurring roles on the series (including the recasting of Joseph Mawle as the Orc leader Adar).
Now the show has gone a step further in laying the foundation for its next season by announcing the full slate of directors for Season 2. Season 1 featured three talented leaders in the director's chair, including J.A. Bayona (Episodes 1 and 2), Wanye Yip (Episodes 3, 4, 5, and 8), and Charlotte Brändström (Episodes 6 and 7). Out of the eight episodes of the first season, Episode 6 was a fan favorite and it maintains the highest IMDb rating of the bunch (the only one over eight stars, as of this writing). This is good news, since Brändström is the sole Season 1 director who will be returning to direct Season 2 — along with two new colleagues.
Three female directors are in line to direct the second season of Rings of Power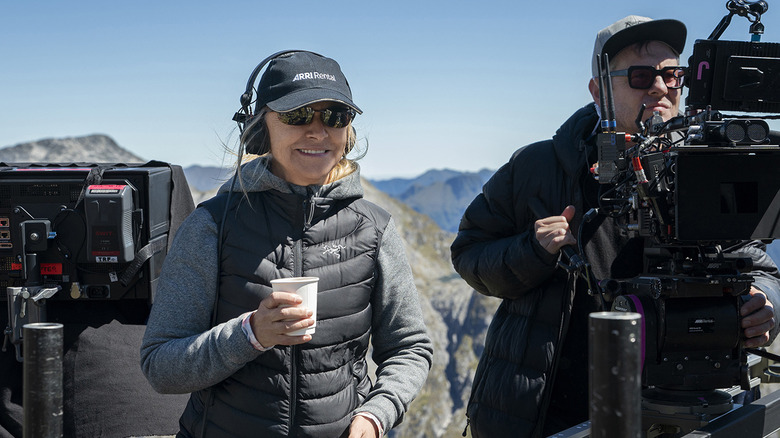 Ben Rothstein/Amazon Studios
"The Rings of Power" production crew has included many female personalities in its Middle-earth adaptation. Characters like Galadriel (Morfydd Clark), Nori (Markella Kavenagh), Disa (Sophia Nomvette), and Míriel (Cynthia Addai-Robinson) soak up plenty of screen time. The show is clearly committed to female representation behind the camera, too. Its lineup of directors for Season 2 are all women with solid resumes and, for one at least, previous experience in Amazon Studio's iteration of Middle-earth.
Charlotte Brändström directed two episodes of Season 1, and her role is set to expand, moving forward. The award-winning film director will be piloting four episodes of the upcoming season (which will probably comprise half the season). She also has past experience directing episodes of several high-level productions, including "Outlander," "The Man in the High Castle," and "The Witcher."
Alongside Brändström, director Sanaa Hamri will helm a pair of additional episodes. Hamri hails from Morocco and, like Brändström, she has a long-term deal with Amazon Studios. The director just finished executive producing and directing Season 2 of "The Wheel of Time" and has had similar roles on several other recognizable IPs, including "Empire," "Shameless," "Glee," and "Desperate Housewives." She also has a stellar track record as a music video director and has worked with major artists, including Jay Z, Snoop Dogg, Prince, Justin Bieber, and Rhianna.
British drama director Louise Hooper will be heading up the final pair of episodes for Season 2. Along with substantial involvement in the BBC documentary world, Hooper has directed episodes of "The Sandman," "The Witcher," and "Treason." Season 2 of "The Rings of Power" is currently in production in the UK, with an unknown release date.