Game Of Thrones Actor Iain Glen Teases 'Brilliant' Series Finale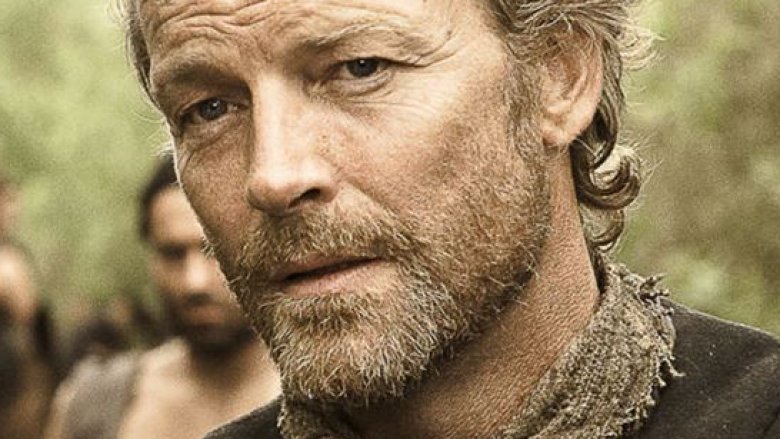 Game of Thrones' cast, crew, and creatives are notorious for keeping plot details under tight wraps, but actor Iain Glen, who plays Ser Jorah Mormont on the HBO fantasy drama epic, has dished up a tidbit of information sure to get fans hyped. 
Speaking with The Indian Express, Glen revealed that the eighth and final season of Game of Thrones will be impressive, with the very last episode serving as a "brilliant" end to the beloved series. 
"When I read [the script], I thought it was rather brilliant," Glen stated. "I am a bit of a fan of the series as well, and it satiated my expectation and hopes."
However, he also warned that not everyone will like how the storylines are wrapped up. "We will just have to see. You know, with something this big like Game of Thrones, you cannot please everyone. All I can say is that we will be doing what we have done before and the writers have written great episodes," he said. "They have had a great strike rate up to now and I am sure that will continue."
Fellow Game of Thrones star Sophie Turner, the fire-haired actress behind Sansa Stark, previously teased that season eight will be "more epic" than ever before. 
"It grows and grows and grows. There are bigger and more fantastical elements, which have always been underlying throughout, but this time, it's really emerging and there are very big roles this season. But we still very much managed to maintain those human relationships and stories that bring it back to reality and keep it resonating with the audience," she once said. "The thing with Game of Thrones, and the reason why I believe it works so well, is we have these fantastic elements, which are balanced so perfectly with the real human elements — the character-driven plot points and things like that, where you get that escapism — but it's also very personal. It's really key to keep that going."
Turner also explained that the final chapter of Game of Thrones will feature more new relationships than any other season, with "more people meeting and more conspiracies and plotting and forming of alliances," as well as more prominent character-driven plots. "We have had to parallel the two, just to ensure we keep that balance just right," she said. "It's a special, magic recipe."
Jason Momoa, who played Khal Drogo in the first season of Game of Thrones, had something bolder to say about the upcoming final season: "It's going to be the greatest thing that's ever aired on TV. It's going to be unbelievable. It's going to f*** up a lot of people."
By all accounts, it sounds like the last six episodes of Game of Thrones will be ones for the history books.
Iain Glen and the rest of the Game of Thrones crew will return to our screens when the series' final season airs sometime in 2019.