Jennifer Coolidge Had A Strong Reaction To The White Lotus Finale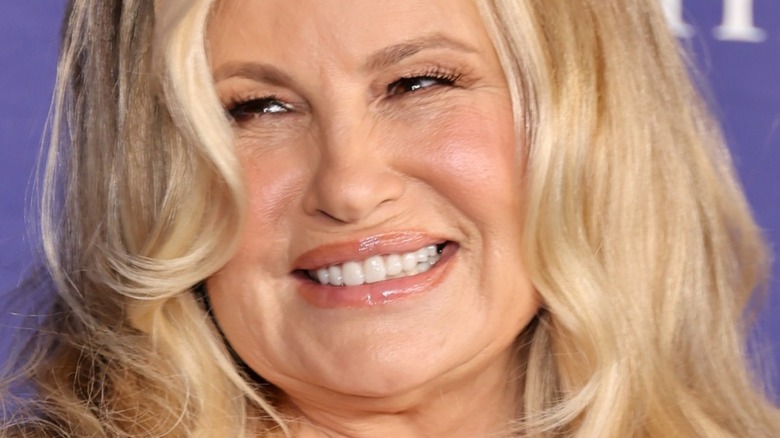 Amy Sussman/Getty Images
It's the finale that everybody's talking about, and one that even Jennifer Coolidge herself is stunned over. "I thought people were faking it," Coolidge told Vanity Fair about the reactions to "The White Lotus" Season 2 finale. 
The closing episode — which aired Sunday, December 11 — sent shockwaves across social media as the former "American Pie" star's character, Tanya McQuoid, unexpectedly managed to kill herself off in classic Coolidge fashion. 
"You were feeling for the entirety of the yacht scene, wondering what was going to happen," said Twitter user @romansillusion, calling it "a captivating performance." Another viewer, @LizArcury, tweeted, "Tanya DID get her Monica Vitti moment after all, just not in the way she expected. Jennifer Coolidge forever."
According to the comedy queen, the send-off was something that Coolidge thought would never be as shocking as it actually was. But one look at social media was all it took for the 2022 Emmy winner to realize just how big of an impact the finale and her character's death actually had, which left her just as stunned as everyone else.
Coolidge is amazed people didn't see her character's ending coming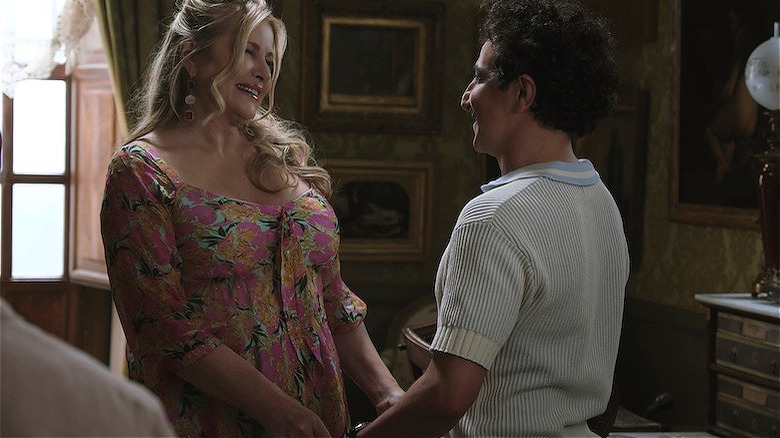 Fabio Lovino/HBO
When it came time to watch "The White Lotus" Season 2 finale, Jennifer Coolidge told Vanity Fair that she couldn't believe how lucky she was to have taken part in such a talked-about ending — especially since she was convinced that Tanya's arc and ultimate death would be leaked at some point. Seeing that it wasn't, and what everyone's reactions were like afterward, left the longtime actor in a state of shock. "People didn't know," Coolidge said. 
"I thought people were faking it with me when they're like, you know, I'm really nervous about tomorrow," she continued. "I'm like, yeah, right. You have to agree. But somehow, you know, when we were on that boat shooting that scene, no one told their wives or their husbands, or their brothers or sisters or their lovers. You know, no one told anybody about the ending I guess. They were able to keep it under wraps." 
Coolidge also theorized that fans might have thought "The White Lotus" creator Mike White wouldn't kill off a character portrayed by his friend. "I'm so surprised," she said. "Maybe people thought because I know Mike and maybe they thought he wasn't gonna kill off his friend or something. Who knows? I don't know. But people didn't expect me." To make matters even sweeter and more shocking, Coolidge wound up scoring a 2023 Golden Globe nomination for her portrayal of Tanya on December 12, just one day after the finale and months after her Emmy win for the same role.
"2022 for me, has been an explosion. Just cherry bombs, sparklers," Coolidge told reporters (via Access Hollywood). "The whole year I've been in a state of shock."