Harrison Ford Explains Why He Made The Jump To TV For Yellowstone Prequel 1923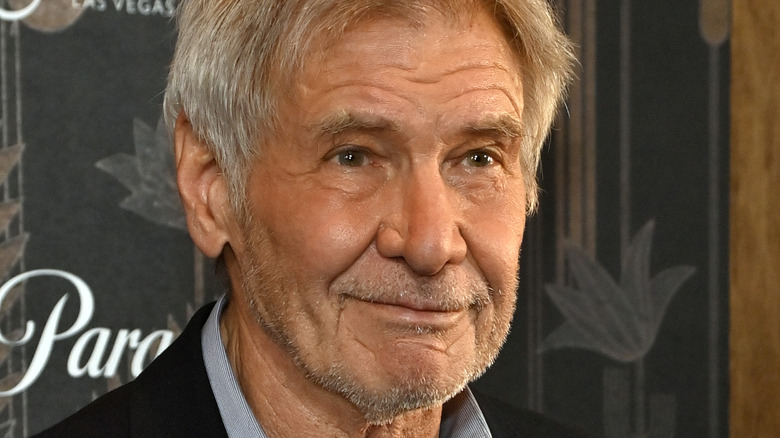 David Becker/Getty Images
"Yellowstone" has been a wildly popular hit for the Paramount Network, even breaking a ratings record with its Season 5 premiere. One of the reasons for its runaway success may be that Kevin Costner is the star, with "Yellowstone" being his first foray into a TV series.
Now, as the "Yellowstone" universe continues to expand once again, after the spin-off success of "1883," which stars Tim McGraw, Faith Hill, and Sam Elliott, it's no wonder that creative mastermind Taylor Sheridan was able to land two more living legends for upcoming "Yellowstone" prequel "1923," with Harrison Ford and Helen Mirren starring as Jacob and Cara Dutton.
While both Ford and Mirren have dabbled in TV before, the majority of their on-screen acting has been in film. Ford, in particular, has extremely limited TV credits under his belt since finding blockbuster success with the "Star Wars" and "Indiana Jones" franchises back in the late 1970s and early '80s. During a virtual press conference for "1923" attended by Looper, the veteran actor explained why he made the leap from film to TV for "1923," which will premiere December 18 on Paramount+.
Ford sees 1923 as one of his 'most ambitious undertakings'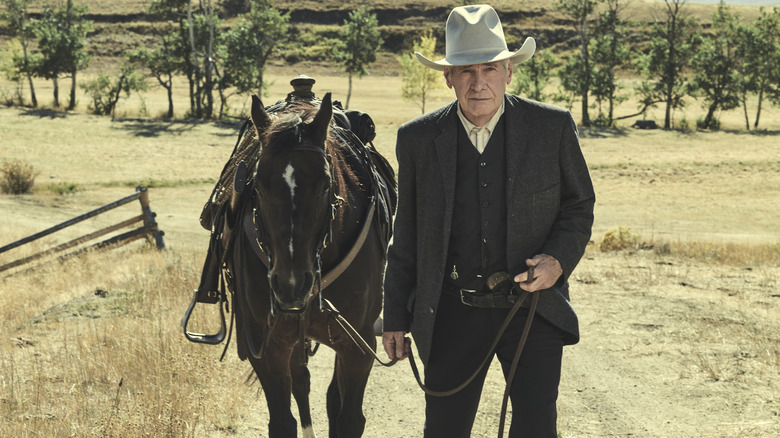 James Minchin III/Paramount+
Harrison Ford admits a big draw for him to "1923" was that he could reunite with Academy Award winner Helen Mirren, whom he starred alongside in the 1986 film "The Mosquito Coast." Beyond that, it all came down to quality, with the actor admitting that he no longer sees a difference between starring in films and TV, with TV having the added benefit of allowing more character development over a longer period of time.
"We used to think of television as having less ambition, perhaps, than feature films," said Ford. "It's no longer the case, at all. This is one of the most ambitious undertakings I've ever taken on, and I'm so pleased with what I've seen so far."
As for what he has gotten out of the whole experience, Ford said, "I'm enjoying working with very high-quality actors and actresses, and we have the technical capacity and ambition to shoot this [as if it were] a feature film. It's quite beautiful to look at. I'm thrilled with the whole project."