The Blacklist's Megan Boone Couldn't Heap Enough Praise On The Show's Crew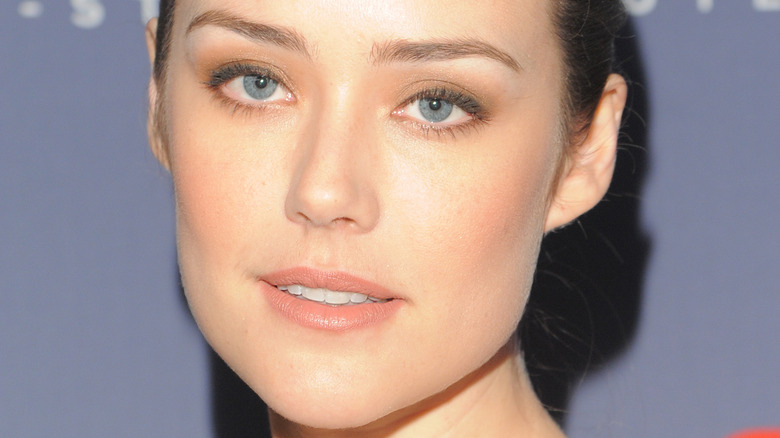 Ron Adar/Shutterstock
Megan Boone is best known for playing the deuteragonist Elizabeth Keen on the NBC crime drama "The Blacklist," but after eight seasons and 174 episodes (per IMDb), the thespian retired Lizzy's badge and pistol. And rather than leaving the door open for Boone to possibly return in the future, her character is tragically murdered in "The Blacklist's" Season 8 finale. The series continues to score off the charts with critics, per Rotten Tomatoes, and Boone had nothing but kind words to say when it came to discussing her swan song.
"These eight years playing Liz Keen have helped me better define the world and myself, as she set out to do the same," Boone posted on her now defunct Instagram account (via Entertainment Weekly). "Liz sought incorruptible familial bonds, and collided with powerful forces to reveal the boundaries where a cruel, indifferent world ended and she began. As her story ends, I am grateful most of all for the people I shared this time with."
The Season 8 finale left fans of the show shocked as Lizzy was gunned down in front of Raymond "Red" Reddington (James Spader) by one of Neville Townsend's (Reg Rogers) lackeys. In addition to being taken out by a virtual nobody, her death was also heartbreaking because of the realization that Keen would never know the true identity of her partner, Red. The way the showrunners killed off Boone's character is questionable, but Boone holds no ill will towards the crew. 
Boone praises The Blacklist's crew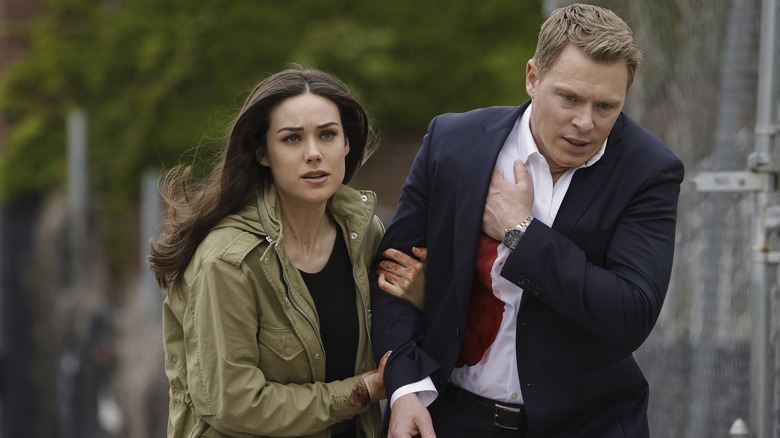 NBC
Actor Megan Boone's eight-season journey as Special Agent Elizabeth Keen came to a shocking conclusion in during Season 8's finale titled "Konets." Yes, Lizzy is certainly guilty of having faked her death before: She attempted to start a new life with her husband Tom (Ryan Eggold) and their baby back in Season 3. But Boone's departure from the show spelled the definite end for Liz, a role she was grateful to have earned. "We were incredibly lucky to come back to a job we were familiar with, and a crew and a cast that we've known for many, many years," Boone said in an interview with FabTV.
"The energy behind making the show is really the crew," Boone added. "They make it such a pleasure to be here because they're so good at their jobs. They're so professional and all the things you can say about a great crew — yada, yada, yada. But, really, this is clear, this is the best show to work on in New York." Boone then praised the crew for their tireless work ethic and efforts which enabled "The Blacklist" cast to be able to spend time with their loved ones while filming. "We oftentimes have dinner with our families, which is unheard of in this industry, and that's all because of the crew."