Here's Where You Can Watch Every Season Of The Blacklist Online
In a busy field of crime procedurals, "The Blacklist" immediately set itself apart upon premiering in 2013. Part of this is owing to the series' unique setup and undeniably intriguing main character. 
"The Blacklist" follows notorious Navy officer-turned-fugitive Raymond "Red" Reddington (James Spader), who turns himself over to the FBI. In exchange for immunity and the exclusive aid of rookie FBI profiler Liz Keen (Megan Boone), Reddington provides the bureau with the titular blacklist, a compendium of the world's most menacing criminals. Much of the success of "The Blacklist" comes from Spader's sinister and cunning performance as Reddington, whose chilling genius and mysterious background have remained highlights of the series.
With "The Blacklist" Season 9 already wrapped and a Season 10 on the way (per CinemaBlend), viewers have plenty of episodes to binge, whether they are discovering the show for the first time or going back for a rewatch. Here are a few places online to watch "The Blacklist."
The Blacklist is streaming Netflix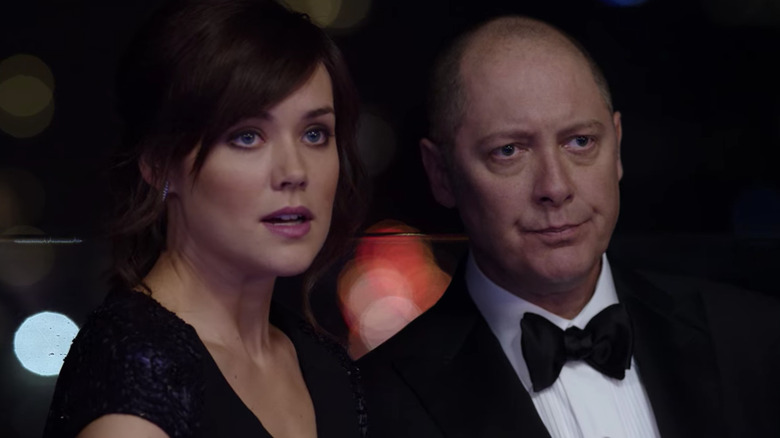 NBC
As of the time of writing, those looking to watch "The Blacklist" from the beginning will be best served by Netflix. The streamer currently hosts eight seasons of the series, with subscriptions starting at $9.99 a month. In the past, new seasons of "The Blacklist" have hit Netflix in the fall (per What's on Netflix), so it's very possible that Season 9 will eventually follow suit. If you want to watch Season 9 now, certain episodes are currently available on NBC.com and Peacock.
"The Blacklist" is also available with certain premium subscriptions, with YouTube TV, Sling TV, and Hulu with Live TV each having a certain amount of the series available for subscribers. You can also purchase individual episodes or seasons on services like YouTube, Apple TV, and Amazon. All 196 episodes can be purchased for between $1.99 and $2.99, depending on what service and whether you're purchasing in SD or HD. These services also offer deals for a single season for a set price, typically $24.99 or $29.99 depending on the season.
Audiences can watch "The Blacklist" live when Season 10 premieres in 2023.