Jennifer Coolidge Never Expected Her Hilarious Line In White Lotus Season 2 Would Become A Meme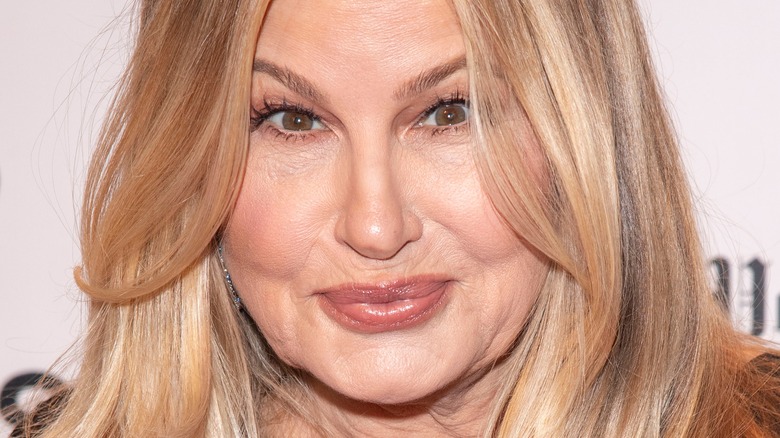 Ron Adar/Shutterstock
Warning: This article contains spoilers for "The White Lotus" Season 2.
The HBO series "The White Lotus" has become a critical hit for the cable channel since its debut in 2021. One of the characters many viewers of the ensemble show latched on to in the1st season was Tanya McQuoid. Played by Jennifer Coolidge, Tanya ended up in the White Lotus resort in Hawaii to spread her mother's ashes and mourn her death, ultimately meeting Greg Hunt (Jon Gries) and deciding to get into a relationship with him.
Despite the series being an anthology, many fans were excited to learn that Coolidge would be returning for the show's 2nd season, reprising the role of Tanya. Alongside an ensemble of new guests and workers at a White Lotus resort in Italy, Tanya arrived with Greg, the two now married, before Greg abruptly left a few days into the stay, with a mysterious phone call in the middle of the night marking his departure. Tanya didn't remain alone for long, however, as she befriended a group of gay local men, led by Quentin (Tom Hollander), who was ultimately revealed to be a friend of Greg's who was attempting to have Tanya killed.
The Season 2 finale was filled with twists and turns, including a hilarious line from Tanya that became an instant meme, much to the surprise of Coolidge herself.
Coolidge was seasick and nauseous when shooting the scene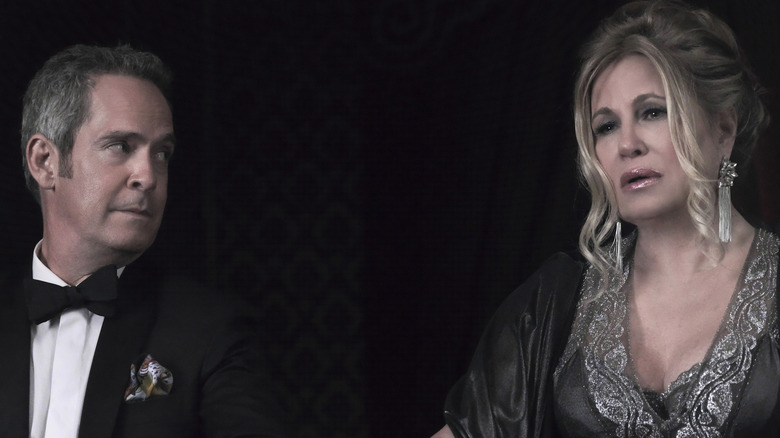 Courtesy of HBO
In an interview with Variety, Jennifer Coolidge spoke about her work in the Season 2 finale, and in the process, revealed her awareness of the line "these gays, they're trying to murder me" becoming a meme, noting that she had been sent some of them in the morning after the episode's release.
Coolidge went on to add that she had no idea of the line's meme potential during shooting, and isn't the type to think of such things due to how focused she is when shooting. "That was one of the last scenes I filmed for the show, and I was seasick and stuff," she told Variety. "There were a lot of logical things I should have come up with. There's so many things people are sending me. [When filming], you're not thinking memes down the line for some reason. Maybe other people on the show were, but I wasn't savvy enough to spot them."
The running around she had to do prior to shooting the scene also didn't help, as Coolidge noted that the rocking motion of the boat exacerbated her natural reaction to it. She noted that she had spoke to series creator Mike White about never wanting to be on a boat again after the boat scenes in the show's first season.