Letitia Wright Talks About The Significance Of Black Panther: Wakanda Forever's Post-Credit Scene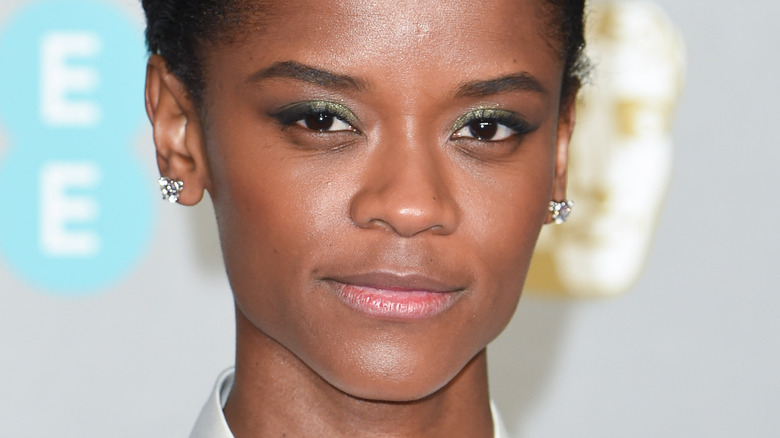 Featureflash Photo Agency/Shutterstock
"Black Panther: Wakanda Forever" got a positive reaction from fans and critics alike. For many, the newest Marvel film was an emotional rollercoaster as the film attempted to navigate a world after the death of King T'Challa, the Black Panther and protector of Wakanda. Not only was this a sad moment in movie history due to the warmth and commanding respect Chadwick Boseman brought to the MCU, but it also acted as a farewell tribute to the renowned actor, who died in 2020.
In 2016, Boseman was diagnosed with colon cancer but didn't publicize the information. Due to his decision to keep his condition private so it wouldn't impact his work or his relationship with the public, his passing was sudden and unexpected for many fans worldwide. This made T'Challa's death significantly harder to acknowledge and deal with than any other hero's death in the MCU. Art wasn't just imitating life here.
Although the film was about much more than T'Challa's death, the spirit of honoring the man who portrayed him resonated. From the opening sequence, where the usual background images were changed to scenes of Boseman as T'Challa, to the end credit scene where fans got to meet T'Challa's son, "Wakanda Forever" was a deliberate tribute to Boseman, and Letitia Wright, who plays Shuri, recently commented on why the end credits are particularly important.
Wright elaborates on the post-credit scene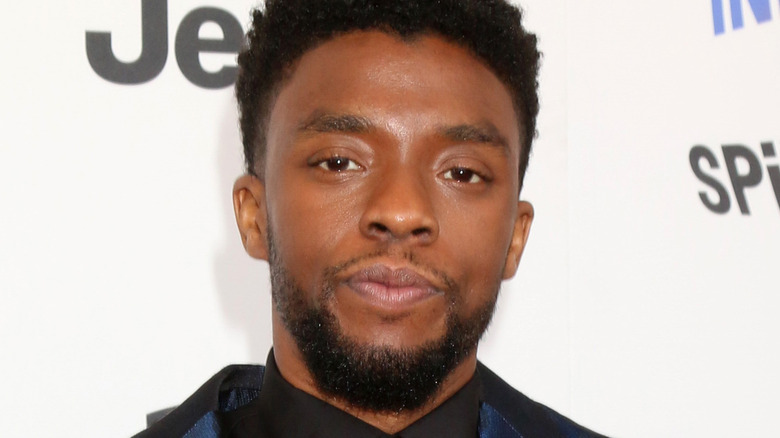 Kathy Hutchins/Shutterstock
During an episode of Variety's "Actors on Actors," Letitia Wright, the woman that brought Shuri to life on the big screen, sat down with "Star Wars" and "The Woman King" star John Boyega to discuss a wide variety of topics. Wright and Boyega have known one another for a long time, so their discussion felt organic and genuine. From discussing what it was like to be in two of Disney's largest projects ever to the finer details of "Wakanda Forever," they covered it all.
The post-credit scene that introduced the world to T'Challa's son was a particular staple for Wright. "That post-credit scene, for me, is another extension of the ways in which we wanted to honor Chadwick. Especially the role of T'Challa," Wright explained. She acknowledged how important Boseman's presence as T'Challa is to the world, but she also felt that acceptance and moving forward were also needed. "When reading this, I could sense that we had to find a way to just continue the legacy of T'Challa, of what T'Challa means to the world, especially to young Black men, but to also allow for this feeling of forward movement and, like, a rebirth, a renewal," she continued.
Wright elaborated on the audition process with Divine Love Konadu-Sun, the boy who ultimately snagged the role. She said that she saw so much of what Chadwick brought to T'Challa that she knew instantly that he was the kid for the role.
"And that scene is beautiful because it represents what the future will be," Wright said. "It represents, you know, the ways in which we can continue the role of T'Challa for future generations."