The White Lotus Fans Are Praising Meghann Fahy's Impressive Season 2 Performance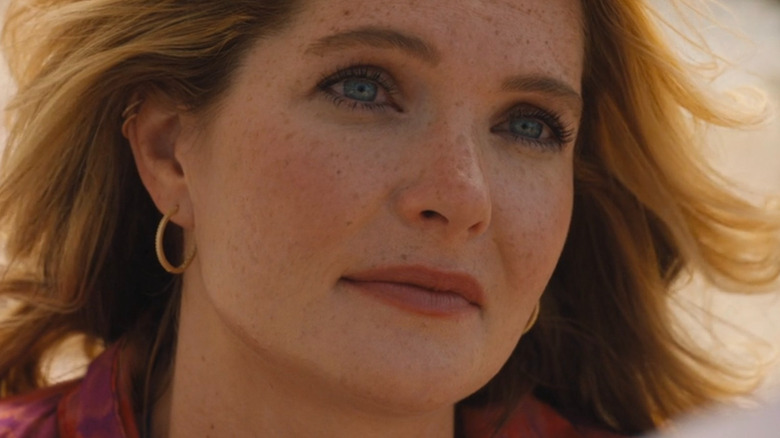 HBO
This article contains spoilers for the season finale of "The White Lotus"
Season 2 of "The White Lotus" has come to an end and we finally know who was found dead in the water at the beginning of Episode 1. Played by actress Meghann Fahy, Daphne was the one character who we knew would survive. While the other characters were wrapped up in drama both real and imagined, Daphne was living her best life, shown to be vibrant and free-spirited, acting as a direct contrast to Harper's (Aubrey Plaza) rigidity. However, we see glimpses of Daphne's ruthlessness throughout the season. Fahy even teased the possibility of Daphne being the killer... and even though viewers know that's not the case, what happened in the last episode proves that Daphne is far from innocent.
This season was a captivating exploration of sex and betrayal that resulted in more than a few deaths. Although the tense situation between Ethan (Will Sharpe), Cameron (Theo James), Harper, and Daphne finally comes to a head, all four characters manage to leave the resort with their lives. The storyline culminates in a scene that made an impact on fans of the show, who can't help but rave about Meghann Fahy's nuanced portrayal of Daphne.

Meghann Fahy's performance packs a punch in the season finale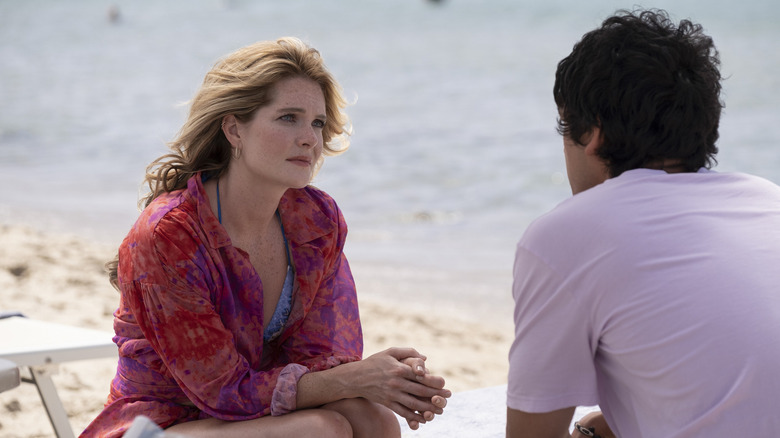 Fabio Lovino/HBO
Using kindness, charm, and no small amount of beauty, Daphne consistently demonstrates a stunning ability to cut through all the chaos and tension with lethal precision. The complexities of her character were revealed in subtle glances and suggestive conversations, revealing a multi-faceted individual who revels in taking control of her own life. Thankfully, Meghann Fahy is capable of conveying a multitude of emotions with just one look, a talent that came in handy during the season finale. When Will tells Daphne that something might have happened between their spouses, she clearly cycled through rage, sadness, disgust, and determination before once again donning her sunny signature smile.
For some fans, Fahy's performance in the scene is the crown jewel of the season. Referencing the exchange, Twitter user @noradominick raved, "meghann fahy deserves to be cast in everything after her performance as daphne in white lotus season 2, but in particular because of this absolutely brilliant, devastating, and subtle acting moment right here." User @JarettSays couldn't help but agree, writing, "Meghan Fahy is the undisputed champion of #WhiteLotus Season 2 — what an insanely marvelous performance. And this moment... wow." In response, @MelissaJElias commented, "The way she conveys so much with just her eyes?? Amazing."
The overwhelmingly positive reaction to her performance speaks to Fahy's talent as an actress — and fans of "The White Lotus" will have to wait and see if Daphne returns next season.