John Boyega Details How The Force Awakens And J.J. Abrams Changed Him For The Better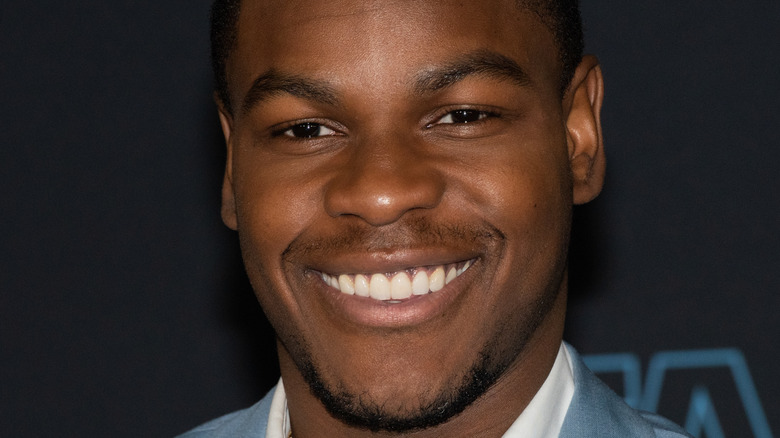 Silvia Elizabeth Pangaro/Shutterstock
Actor John Boyega burst onto the scene with his star-making performance in the 2011 cult hit "Attack the Block." Following the success of that film, the actor became a household name after starring as Finn in J.J. Abrams's "Star Wars: The Force Awakens." The actor has found recent success appearing in the buzzy Sundance title "Breaking" and in the historical action epic "The Woman King."
The actor has stated that going forward in his career, he has more interest in making indie films like "Attack the Block" and "Breaking," which is why he is avoiding making movies like Marvel productions, despite being an in-demand actor right now. While he overall appreciates his time throughout three films in the "Star Wars" franchise, he has often gotten candid about his experience working on those films and the difficulties they presented. He detailed how working on the film changed him in a recent interview.
Boyega credits J.J. Abrams for helping him understand different perspectives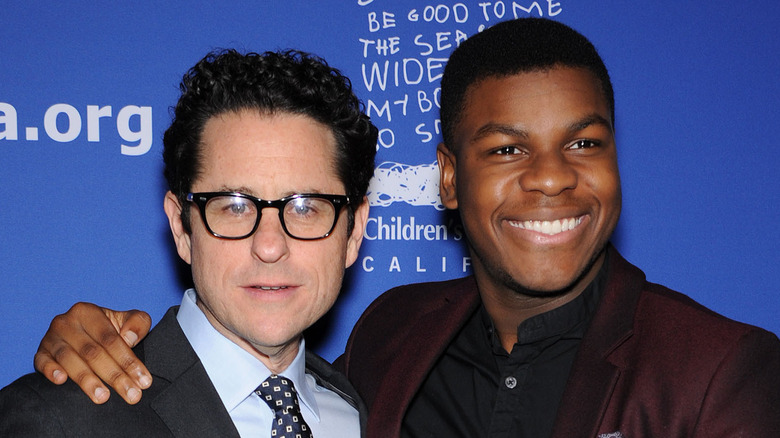 DFree/Shutterstock
John Boyega detailed the process of how he got his "Star Wars: The Force Awakens" role and how it changed him for the better in an interview with Variety. He said that it was a nine-month-long audition process in which he had to meet with Disney for up to five callbacks, all while having to keep it a secret he was auditioning for a new "Star Wars" film. The actor was living with his parents at the time, and he recalled the daunting process of wondering if he had gotten the role of a lifetime or not.
"I'm stressing during this nine months, because I'm like, 'Is my life going to change or not?' The role doesn't only represent a great opportunity as an artist, but it represents a potential change in your life. Man, this is what they were talking about on Season 4 of 'Entourage.' This is the real deal," Boyega said. He continued to say that during this process, J.J. Abrams was a real confidant for him and that support from the film's director changed him for the better. Boyega credits Abrams for having helped him to be more resilient and to understand the different perspectives that play into making a huge franchise movie like "The Force Awakens."
"And then, through misfortunes and fortunes, I'm able to advise and give my perspective, and people take from it what they will," the actor said. Besides J.J. Abrams, Boyega has given franchise producer Kathleen Kennedy praise as well saying by confirming she is honest and transparent when dealing with talent. Boyega has since moved on from "Star Wars," noting he doesn't want to stay in one single role for too long.