Why John Boyega Has 'Moved On' From Star Wars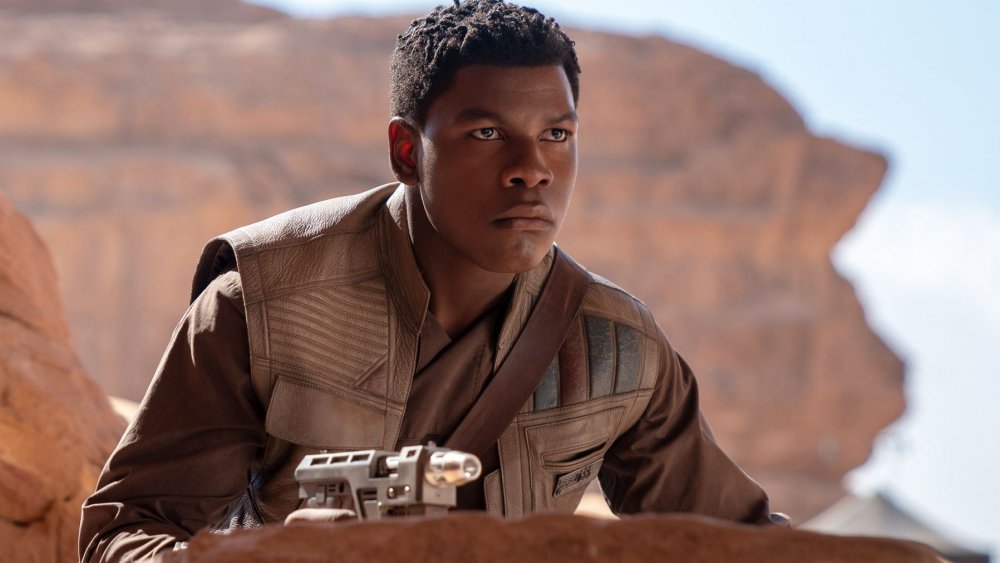 Lucasfilm
John Boyega has put Star Wars firmly in his rearview mirror.
According to a comment on his Instagram account, Boyega — who played Stormtrooper-turned-Resistance-fighter Finn throughout the entire Star Wars sequel trilogy (comprised of 2015's The Force Awakens, 2017's The Last Jedi, and 2019's The Rise of Skywalker) — is officially done with his star-making role.
In an Instagram post that shows Boyega on the set of an unspecified project, user @techsteveo commented, "Force Finn in action with Green lightsaber dressed in black is all I want from the next SW film!" Boyega then took the time to respond, but not in the way that one might have imagined. "Lol no thank you. I've moved on," wrote Boyega, adding a heart emoji at the end.
Boyega's comment immediately made waves, and he subsequently clarified why he's saying a permanent goodbye to the galaxy far, far away. When user @samkim_1 wrote, "really just got those Disney bucks and dipped" with a laugh-crying emoji, Boyega clarified, "Nope. Not into playing one role for too long. I have more to offer than that. That's all."
While some fans flocked to the comment to share their (entirely negative) opinions on the Star Wars sequels, Boyega went silent. However, this isn't the first time he's indicated that he wouldn't return to his role as Finn. In April 2020, Twitter user @SGSAMII responded to a post in which Boyega called online trolls pretending to be the actor "embarrassing." They wrote, "Can't be as embarrassing as Rise of Skywalker." Boyega immediately stood up for himself and his cast mates — and rightfully so. "Embarrassing ? LOL you wish." he tweeted. "Very fulfilling, some disappointments but yet not that big of a deal. Everyone has moved on....."
The Star Wars sequel trilogy faced plenty of backlash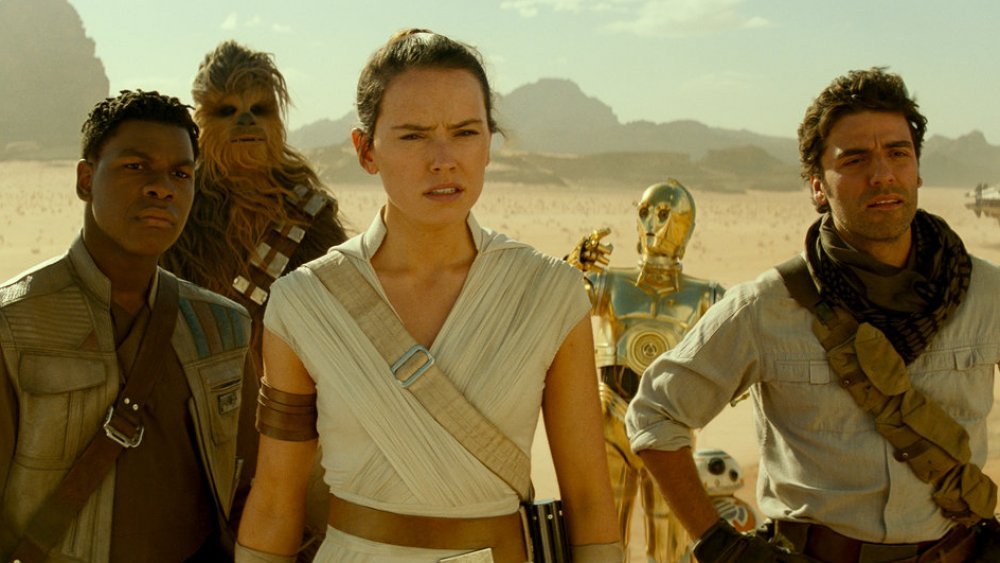 Lucasfilm
Throughout their three-film run, the Star Wars sequels faced backlash and outright derision. Though the mostly-J.J. Abrams-led reboot was definitely one of the most anticipated film series of the entire decade, fans found plenty of reasons to be disappointed in the outcome. After Abrams helmed the well-reviewed opener, The Force Awakens, Knives Out director Rian Johnson took over in 2017 for The Last Jedi, which put a new spin on Abrams' take ... much to the chagrin of many fans. When Abrams returned to the director's chair for the final film, The Rise of Skywalker, he largely undid all of Johnson's developments, which led to mixed reviews and a total lack of a sense of continuity.
For his part, Boyega hasn't kept quiet about his personal disappointments. Not only did the actor make some jokes about the film's central romance, which — spoiler alert — paired villain Kylo Ren (Adam Driver) with heroine Rey (Daisy Ridley), but he also was vocal about the backlash against Kelly Marie Tran's character, Rose Tico (who ended up mostly cut out of The Rise of Skywalker after vocal fans took to the Internet to complain about her character). However, Boyega has had some missteps as well, and was forced to walk back comments where he essentially called Tran "weak" for having trouble dealing with the vicious Internet-based backlash over her character.
All in all, it makes sense that a talented actor like Boyega might be ready to move on not just from this from this long-running role but also the drama that comes with it. Boyega is set to appear in the upcoming 2020 drama Naked Singularity, and all three Star Wars sequel films are streaming exclusively on Disney+ now.