Jon Hamm Joins Natalie Portman In Astronaut Drama Pale Blue Dot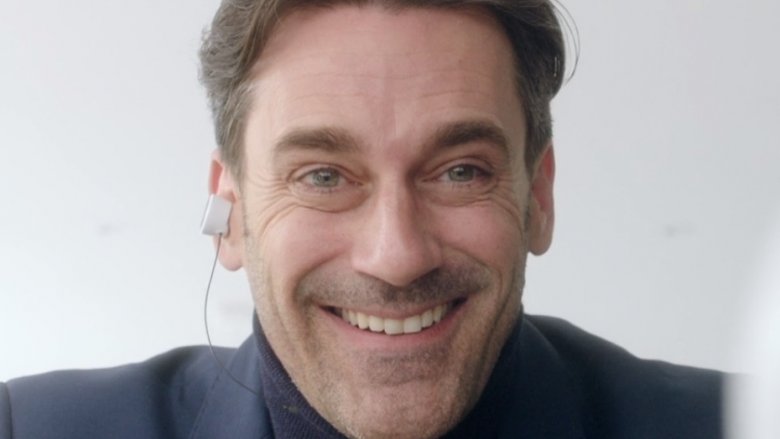 Getty Images
Jon Hamm is coming to help bring you down to Earth.
The actor formerly known as Mad Men's Don Draper is in negotiations to join the cast of Pale Blue Dot, a Natalie Portman-starring astronaut drama set for release by Fox Searchlight, according to a report by Variety.
The movie will center on Portman's astronaut character, whose life begins to unravel after she returns home from a mission in space. Back on the planet after a long period away, she feels disconnected from her husband and her family, being forced to reckon with the idea that her world, or her mind, might be spinning out of control. 
Hamm will play a fellow astronaut who enters into an affair with Portman's character following her return to the planet.
Pale Blue Dot is set to be directed by Noah Hawley, the creator and showrunner of FX's Fargo and Legion, with a screenplay written by Brian C. Brown and Elliott DiGuiseppi. Production on the movie is set to begin in the spring, with the next season of Fargo not scheduled to shoot until next year.
The movie, centering around a love triangle among astronauts, was inspired by the real-life true-crime case of a Navy captain and NASA astronaut who attempted to kidnap a romantic rival in 2007.
Hamm's other upcoming projects include a turn as the archangel Gabriel in Amazon's Good Omens, and he is reportedly gunning to steal the role of Batman away from its current owner, Ben Affleck. 
Hawley, meanwhile, is also working on a Doctor Doom movie, with the second season of his Legion series coming down the pipeline for release early next month.