Noah Hawley Gives An Update On The Doctor Doom Movie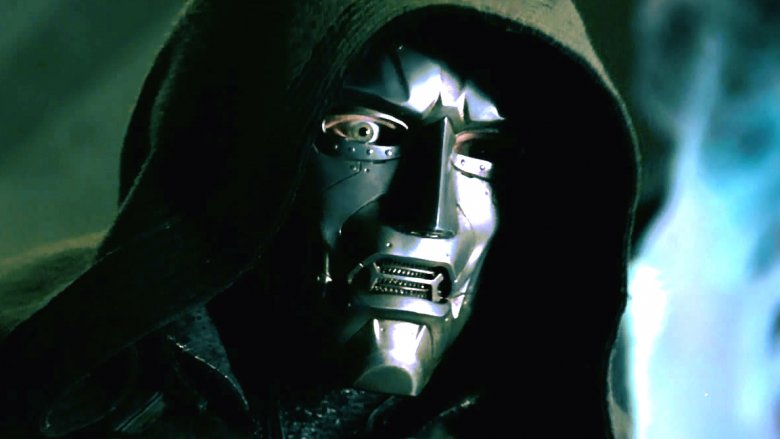 The future of the Fantastic Four is a little hazy now that Disney has purchased most of 20th Century Fox, and that applies to the Doctor Doom movie.
Fargo and Legion showrunner Noah Hawley first revealed plans to develop a feature flick centered around the iconic Marvel villain back in July, but that was before the merger. Has anything changed now that the landscape of Hollywood is different? Hawley told Collider that he hasn't heard anything about it.
"I haven't had a single conversation yet about Doom in the context of the merger," he said. "On some level, we're still looking at a period of time–probably a year, at least–for this whole thing to go through. Who knows, corporately, what conversations will be had? But certainly, until it goes through, it's not a legal thing. I don't know. I've been waiting for the phone to ring to see if anyone is gonna have an opinion. Otherwise, it's just business as usual for me."
Of course, Hawley didn't mention anything about the cast or the plot, but it sounds like it's still early in the process. During the merger transition period, Fox is still developing its properties the same as usual. But there will likely be a meeting between Disney CEO Bob Iger and Marvel Studios president Kevin Feige about plans for the Marvel movie universe now that Disney has access to characters previously owned by Fox. 
If you're unfamiliar with Doctor Doom, he's the primary villain of the Fantastic Four. His real name is Victor von Doom, and he's a gifted scientist and totalitarian ruler of the eastern European kingdom of Latveria. To cover up his facial disfigurements, he hides behind a metal mask.
Rumor has it that Hawley's Legion star Dan Stevens will have a role in the flick, but that's not confirmed and it's not clear if he would play the title character. 
The merger happened at an interesting time for the X-Men movie universe. Now that Deadpool and Logan have proven that unconventional comic book movies can still become blockbusters, Fox planned to take other Marvel franchises in unexpected directions. The first trailer for The New Mutants revealed that it'll be more like a horror movie than a standard superhero film, and The Cabin in the Woods director Drew Goddard is writing and will helm the X-Force movie featuring Deadpool (Ryan Reynolds) and Cable (Josh Brolin). 
By the time production begins for Doctor Doom, there might be plans to make it part of the Marvel Cinematic Universe. But for now, we'll have to wait and see how the whole thing plays out.