Jon Hamm Reportedly Wants To Replace Ben Affleck As Batman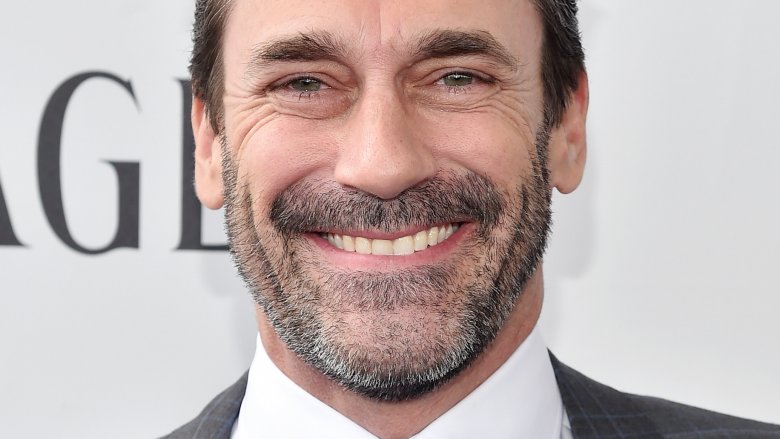 Getty Images
Could Don Draper make his way to Gotham City?
According to RadarOnline.com, a source close to the production of director Matt Reeves' The Batman, Jon Hamm is doing whatever it takes to replace Ben Affleck as the Caped Crusader. An unnamed insider has revealed to the outlet that Hamm is "gunning hard for the role." 
Considering how close a friend Hamm, whom many know as the charismatic yet devastatingly troubled Don Draper on the AMC series Mad Men, has been to Affleck over the years, some may find the actor's ambition a bit surprising. The two actors grew close when starring alongside one another in the 2010 film The Town, which Affleck directed, and were "drinking buddies" before Hamm began his journey toward sobriety in 2015. Their friendship is reportedly still solid, as they have "enjoyed working together" and have "been on good terms ever since," but Hamm isn't backing down from landing the part he so ardently wants. 
Hamm is now more than ever aware of the criticism Affleck received after Batman v Superman: Dawn of Justice turned out to be a box office bomb and critical disaster in 2016, and the recent wave of backlash that has come his way after Justice League wound up being yet another disappointing DC film–an unsatisfactory installment that resulted in Warner Bros.' decision to "shake up" and "restructure" its DC Films operation. 
Because of this, "[Hamm] frankly thinks he'd be better suited for the job. This is business for Jon, not personal," the source told RadarOnline.com. Even director Reeves apparently thinks Hamm becoming the new man behind the Dark Knight is a stellar idea. "Matt thinks Jon is charming and was a big fan of Mad Men, so it seems like a great transition to him," the source noted. And though Affleck isn't officially out of the role yet, "the writing's on the wall" for him to transition out of the role, and Hamm is "desperate for the gig–friend or not."
On the flip side, Reeves is reportedly considering Jake Gyllenhaal for the part, but since Hamm is closer to Affleck's age (Hamm is 46 years old, Affleck is 45), the actor will be a "smoother replacement to fit into the plans already in place."
Hamm has found recent success with Edgar Wright's runaway hit Baby Driver, and the insider claims that landing the iconic role of Batman has the possibility of taking his career to the next level–and he "doesn't care whose toes he has to tread on to get there." 
With Affleck's ties to the DCEU hanging by a thread, especially after reports indicate he actually won't be in The Batman after all, anything could happen from here.