Brendan Fraser's The Whale Just Broke A 2022 Box Office Record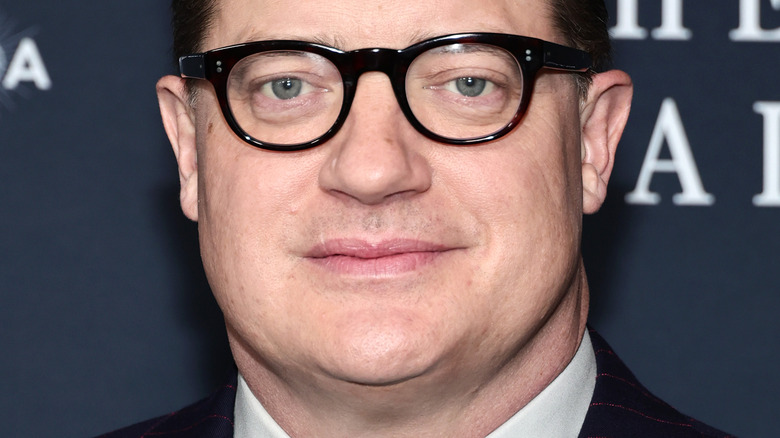 Jamie Mccarthy/Getty Images
It hasn't even gotten a wide release, but Darren Aronofsky's "The Whale" is already breaking box office records. Given the amount of buzz it has stirred, from its six-minute standing ovation at the Venice Film Festival to talk about an Oscar for Brendan Fraser, this might not be a surprise. In any case, it bodes well for one of the year's most talked-about pictures.
According to Deadline, "The Whale" has become the best-selling limited release in 2022. As Jill Goldsmith elaborates, "The Whale" received a limited release over the weekend of December 9, being shown on six screens in New York and Los Angeles. It apparently sold out all screenings, pulling down $60,000 per screen and racking up an estimated $360,000 over the course of the weekend.
For context, this year's previous holder of that title — "Everything Everywhere All at Once," which, like "The Whale," is distributed by A24 — grossed an average of $50,000 per screen during its initial limited release earlier this year, and has gone on to rake in over $100 million during its wider theatrical release.
Good news in a rough year for prestige cinema
Any sign that "The Whale" might be on its way to wide box office success is bound to be welcomed by devotees of the movie-going experience. 2022 has been a very rough year for prestige cinema. While the massive action blockbusters and Marvel fare continue to pull in massive profits, smaller and headier works have struggled to put butts in seats.
The disappointment of a movie like "Amsterdam," which proved to be a spectacular flop despite the significant hype, stood in for broader worries about whether prestige cinema had the same capability to draw audiences that they needed to in the post-Covid, streaming-dominant film landscape to justify theatrical releases.
Whether "The Whale" disproves the understandable doubts is, of course, impossible to tell, but the signs so far are promising. Brendan Fraser isn't the only one whose performance is earning praise. Sadie Sink — best known to audiences as Max of "Stranger Things" — is also standing out to critics. That being said, as Mark Hanson's review at Slant reflects, the film has also come in for some sharp criticism for its heavy-handedness and portrayal of obesity. Whether this is enough to prevent the film from turning a profit won't be clear until "The Whale" gets a wider release on December 21.