Lance Barber Considers Young Sheldon A Jackpot Of A Job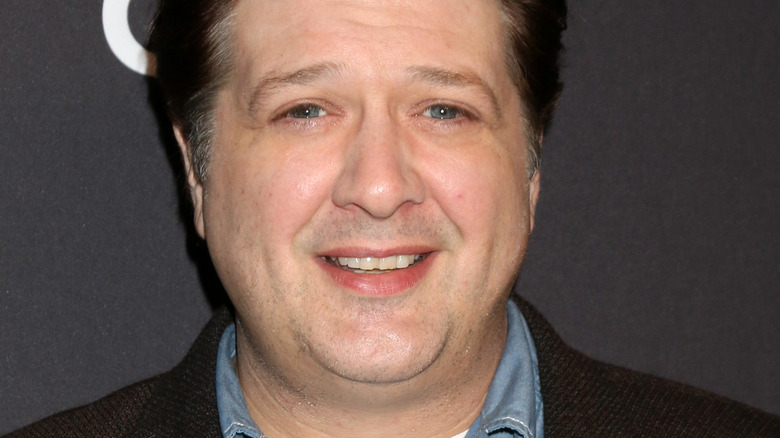 Kathy Hutchins/Shutterstock
"Young Sheldon" is one of the most popular shows on television and its success is partially due to the show's origin as a prequel to "The Big Bang Theory." Both shows center around Sheldon Cooper — a brilliant yet socially awkward physicist — but give viewers a look at different points in his life, with "The Big Bang Theory" focusing on his adult life and "Young Sheldon" following him as a child.
And as the extremely popular CBS show enters its 6th season, it continues to draw viewers in with its storylines and humor. The sitcom consistently pulls in the largest audience on TV on Thursday nights and sees average viewership hover around 7 million on new episodes so far this season.
Lance Barber, who plays Sheldon's father George Cooper Sr. on "Young Sheldon," knows the success that the show has been enjoying and thinks that there are some good reasons that fans have been so loyal to the show over the years. In an interview with German media outlet Serienjunkies, Barber was quite complimentary, saying, "I think the show has a lot of advantages in the way that they presented it."
The Big Bang Theory set up Young Sheldon, but there is more to its success
As "Young Sheldon" continues to garner solid ratings with each passing season, Barber says that it can thank "The Big Bang Theory" for some of that success. "I think it's a jackpot job because we have a lot of advantages that first-time shows don't have and that's a built-in audience who are at least going to give it a try based on the success of the previous show," Barber told Serienjunkies in an interview.
Barber also may think that this job can be considered a "jackpot" because it is by far the most popular TV or movie that he has consistently been a part of since he began his career in 2001 with an appearance on "ER." And it isn't like the actor hasn't been a part of popular shows in the past like "The Comeback" and "It's Always Sunny in Philadelphia."
At first glance, it is easy to say that "Young Sheldon" can attribute much of its success to being closely related to the extremely popular "The Big Bang Theory," but Barber added that he thinks there is more to it than that. "Luckily, we have fans from 'The Big Bang Theory,' but I think the best thing about the show is that we have fans that never watched 'The Big Bang Theory.' I think the show stands on its own. And I think that was brilliant of the creators to do something... make it different and make it stand alone," Barber concluded.