Lance Barber Says Young Sheldon Role Is 'A Joy In Innumerable Ways'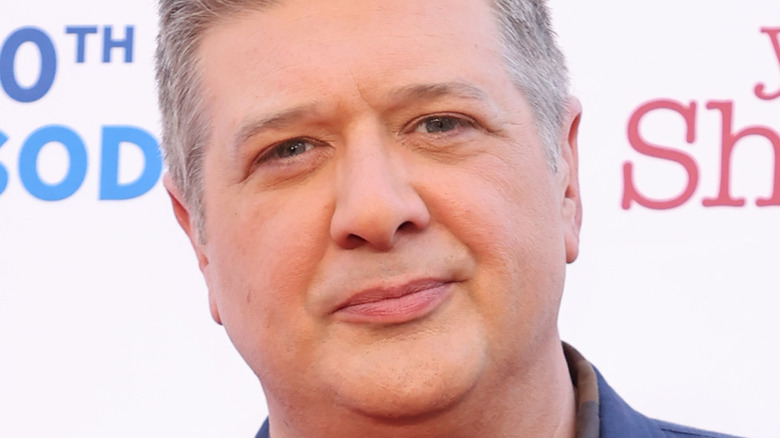 Amy Sussman/Getty Images
The CBS family comedy "Young Sheldon" takes a look at beloved "The Big Bang Theory" character Sheldon Cooper's (Jim Parsons) childhood. Since the series premiered in 2017, Lance Barber has played Sheldon's (Iain Armitage) football-loving father, George Cooper. During a May 2021 interview with Harper Creek High School's HCTV, Barber noted that he'd previously appeared in "The Big Bang Theory" during the Season 5 episode "The Speckerman Recurrence," where he portrayed Caltech experimental physicist Leonard Hofstadter's (Johnny Galecki) high school tormentor, Jimmy Speckerman. 
Barber suggested that his guest appearance as the bully on the popular sitcom helped him secure the role of George on its spinoff, explaining that the creator of "The Big Bang Theory" and "Young Sheldon," Chuck Lorre, enjoys working with the same actors on different projects. "Bless him, he uses people that he likes," stated Barber. 
In the same interview, Lance Barber also shared why his time on "Young Sheldon" has been "a joy in innumerable ways."
Lance Barber spoke about working with his Young Sheldon co-stars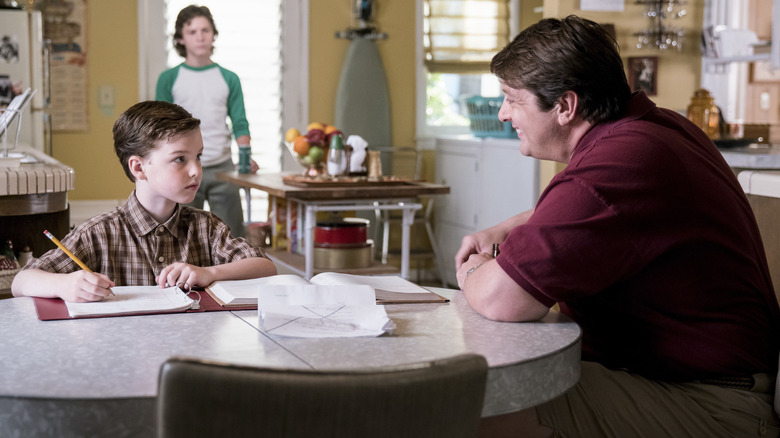 Michael Desmond/Warner Bros. Entertainment
While speaking with HCTV, Lance Barber noted that he was pleased to be a cast member of "Young Sheldon" for several reasons. Sharing that he believed having Chuck Lorre as the spinoff's creator has given the long-running series a leg up, Barber also said that he enjoys working with the young actors who play George's children — in part because the hours on set are relatively short due to child entertainment laws. 
"It makes it so it's not 14-hour days. Those kids pumpkin out after eight hours. They're not allowed by the union to work any longer, so the adults might work a little bit longer than that, but the schedule is terrific," the "It's Always Sunny in Philadelphia" alum explained. Barber went on to say that he appreciates the eight-hour workdays as he can spend more time with his family, stating, "A lot of shows in television are kind of brutal with their hours, and this one is not."
While speaking to "CTV Your Morning" in 2018 alongside his on-screen wife, Zoe Perry, Barber opened up about "Young Sheldon's" dedicated fanbase and theorized why the show made such an impression among viewers. "I think that it's pretty easy to connect with a family show. ... It's a good comedy but we do have some quiet moments ... some heart," Barber said, before adding, "I think that is the key to its success."