The Blacklist's Diego Klattenhoff Wasn't Surprised At All When Liz Was Revealed As No. 1 On The List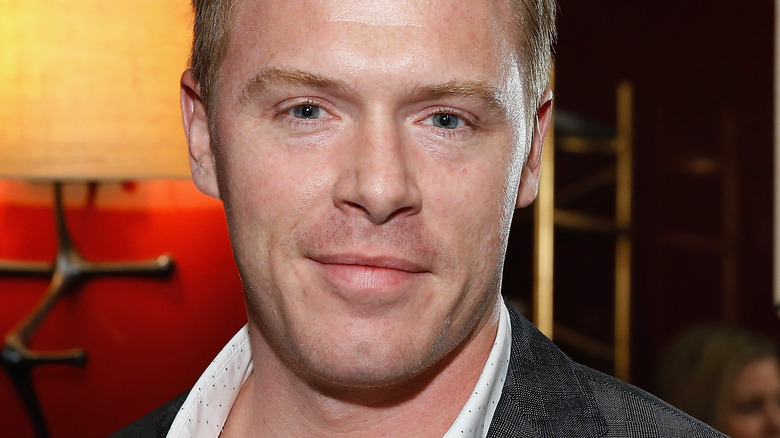 John Lamparski/Getty Images
Diego Klattenhoff has certainly come a long way since his character, Shane, paraded around in his underwear and made out with his girlfriend, Regina George (Rachel McAdams), in "Mean Girls." Klattenhoff has built an impressive resume thanks to his television work on "Homeland" and his guest-starring roles on "Smallville," "ER," and "24." However, Klattenhoff's most prolific work came when he landed the role of special agent Donald Ressler on the crime drama, "The Blacklist."
Season 8 proved to be a turning point for both Ressler and the award-winning series because the death of Elizabeth Keen (Megan Boone) altered the storytelling landscape of "The Blacklist." And Ressler became utterly obsessed with getting revenge for Liz's death in Season 9.
"The task force and Red, I think we're all going to converge, and kind of travel down the road to some kind of closure with what happened to Liz," Klattenhoff said in an interview with New York Live. Liz's demise certainly rocked the world of "The Blacklist," but did you know Klattenhoff wasn't the least bit surprised when Liz was revealed as the No. 1 target on Raymond Reddington's list?
Lizzy's No. 1 ranking didn't surprise Klattenhoff in the least
"The Blacklist" Season 8, Episode 4, titled "Elizabeth Keen (No. 1)," revealed to fans that the crime drama's protagonist herself was the top target on Raymond "Red" Reddington's (James Spader) most-wanted list. The episode was not well-received by everyone (per IMDb), but co-star Diego Klattenhoff didn't find Liz's placement atop the show's titular blacklist the least bit shocking.
"I wasn't surprised at all to find out that Liz was number one on the blacklist," Klattenhoff said during an interview with FabTV. "I kind of went back and forth, you know, 'Is Red Reddington the number one, or where he falls in there?' But I really thought that she was, you know, worthy of being number one. That's for sure."
Now, it's highly unlikely Red is ever going to catalog himself in his own directory of targets, but some of the mastermind's most loyal allies have graced the vaunted blacklist's Top 10. Red rescued Dembe (Hisham Tawfiq) as a boy, and he grew up to be so much more than just Red's fiercely loyal bodyguard and friend. Nevertheless, Dembe found himself ranked No. 10 on the blacklist in Season 4, while Red's unwavering cleaner, Mr. Kaplan, (Susan J. Blommaert) showed up in the No. 4 slot during the two-part season finale that same year.