Eddie Redmayne Calls Marilyn Monroe's Performance In The Prince And The Showgirl 'Overwhelming'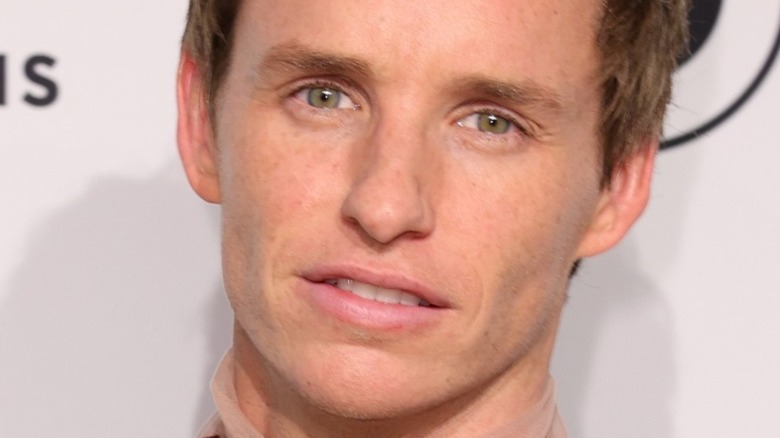 Andreas Rentz/Getty Images
Marilyn Monroe was more than just an actor — she was a dynamic personality whose eccentricity and playfulness engaged the world. When combining her natural charm with the motivations of the characters she played, the former model became a media sensation both on the screen and in her private life. Her many troubles including mental health struggles, abusive relationships, and addiction tell only one side of her brief life story that is still unfolding, as more fans continue to accumulate 60 years after her tragic death. Monroe's movies are few and far between, but her filmography combined with her star status still endures.
For British actor Eddie Redmayne, this aspect of the late superstar's long-lasting legacy is easily identifiable. The actor portrayed Colin Clark in the 2011 biopic "My Week with Marilyn," which featured Michelle Williams as Monroe. The film explored the star's time in Britain while filming Laurence Olivier's "The Prince and the Showgirl" from 1957 in which she played Elsie Marina. "My Week with Marilyn" received an above-average score on Rotten Tomatoes, with consistent praise lavished on Williams' portrayal. As far as the real Marilyn's performance in the Olivier film, Redmayne recently shared how he was overwhelmed by her acting.
Redmayne highlights Monroe's 'light delicacy' in the Laurence Olivier-directed film
In Variety's "Actors on Actors" series, Eddie Redmayne spoke about his performance in "My Week with Marilyn" and his admiration for Marilyn Monroe. The conversation was led in this direction thanks to his fellow interviewee Ana de Armas, who played Monroe in 2022's controversial "Blonde." In the dual interview, de Armas began by discussing her thoughts on Monroe where she stated, "There is this photographic memory that we all have of Marilyn. So we think we know what was happening at that time. The film ["Blonde"] is giving a different interpretation to those images, mixed with the story of the book." de Armas continued by pointing out that the film's emotional rollercoaster likely made it difficult for audiences to understand the Andrew Dominik-directed film is not a biopic.
Redmayne replied by sharing, "The film about Marilyn I did was a film called 'My Week With Marilyn.' And it was, I believe, a true story — maybe apocryphal. But it was when she was making 'The Prince and the Showgirl.'" After de Armas replied by calling Monroe's performance in the Olivier rom-com "incredible," Redmayne then added, "When you see that light delicacy that she has, it's kind of overwhelming." His statements show that the lightness and dynamic charisma Monroe exuded onscreen still have the ability to inspire actors today.