Guillermo Del Toro Thinks Taylor Swift Is Bound For Greatness As A Director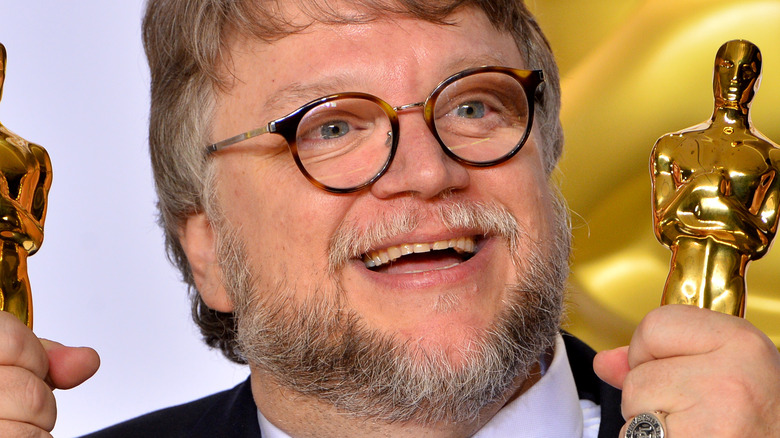 Featureflash Photo Agency/Shutterstock
When it comes to cinematic odd couples, there are few as surprising to learn about as Guillermo del Toro and Taylor Swift. For his part, Del Toro has made an extensive career out of tackling elements of science-fiction, dark fantasy, and horror into his own unique style. As a result, the acclaimed director has also earned his fair share of Oscar nominations and wins over the course of his many films (via Oscars).
Meanwhile, Taylor Swift has the Grammy chops to match Del Toro's Oscars. The chart-topping singer-songwriter is known for her catchy love ballads and her regularly critical and self-referential writing style. While many of Swift's music videos have had a lot of cinematic flair to them, one could easily be surprised to learn how big of a fan of the movies the performer really is. Of course, this mass of talent culminated on both sides when the two icons recently recognized each other's passion for the cinematic art form.
Del Toro seems to admire Swift as much as she admires him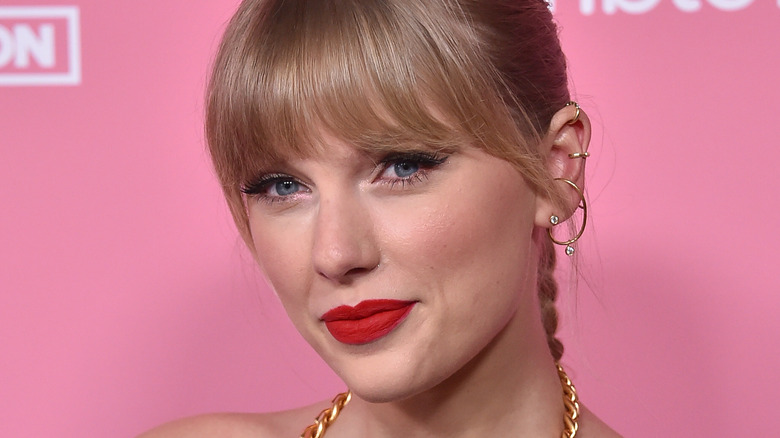 DFree/Shutterstock
While many of her fans might find themselves feeling achingly jealous of Taylor Swift, the pop star told The Hollywood Reporter that if there were anyone she could trade places with, it would be filmmaker Guillermo Del Toro. "Imagine having that imagination, that visual vocabulary and that astonishing body of work," Swift gushed about the writer-director.
It would seem that Del Toro has heard Swift singing his praises, as he responded to her kind remarks at the premiere of his new stop-motion animated film "Pinocchio." "Yes, yes," Del Toro told W, concerning Swift's admiration. "She's a very accomplished director, she's incredibly articulate and deep about what she's trying to do — and what she will do."
Honestly, seeing two artists with such different styles and brands embracing and building each other up is so wholesome that fans must just be eating it up. Del Toro went on to speak glowingly of Swift, saying: "I have the greatest admiration for her; we had one of the most stimulating and gratifying conversations." The writer-director also praised Swift's appreciation for storytelling and her interest in myths, fables, and folklore.
Now that Swift has officially made her acting debut, could we see the two icons working together at some point? Whether it's Swift in Del Toro's next gritty neo-noir or Del Toro directing a somber Swift ballad, either way, we can't wait to see where this relationship goes from here.