Guillermo Del Toro Says His Pinocchio Was Not Made For Kids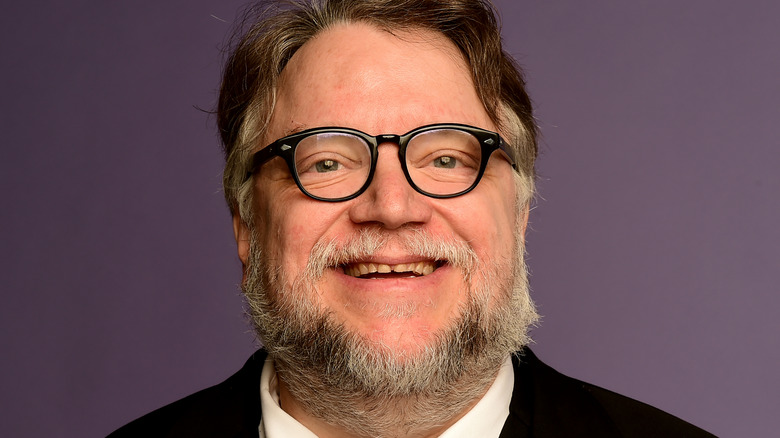 Vivien Killilea/Getty Images
Guillermo del Toro has shown time and time again through his films just how many fantastical realms he has rattling around in his head. Ones that were rife with fairies, fauns, and clockwork bloodsuckers. The results, more often than not, have been astounding, and it looks like we're going to have the same reaction when his take on the classic wooden hero "Pinocchio" arrives on Netflix for all the world to see and be in awe of.
Co-directed with Mark Gustafson (in his feature film directorial debut), the new stop-motion animation tells the classic tale originally written by Carlo Collodi of the wooden boy brought to life with hopes of becoming a real boy. Boasting an incredibly star-studded cast comprised of Ewan McGregor, Ron Perlman, Tilda Swinton, Cate Blanchett, and Christoph Waltz, this is a stunning effort to adapt a classic children's tale through eye-watering animation. 
Still, del Toro himself assured fans that this is not a kids' movie and that there's more to "Pinocchio" than just a hunk of wood. There's a nature to this film, unlike 2022's other take on the boy with a wooden nose and a knack for telling lies. One that goes beyond the classic cliches and that del Toro connected with as personally as with some of his other highly revered works.
Guillermo del Toro sees Pinocchio on the same level as two of his classic films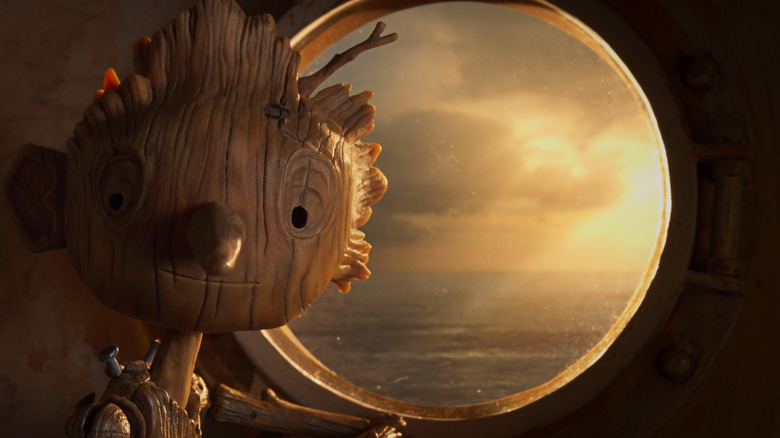 Netflix
Speaking to Collider (via YouTube) about the project and the audience he links it to, Guillermo del Toro quickly drew the line over the idea that this was just a watch for a specific age group. "This is not a move that was done for 'kids.' This is a family can watch together, but for me is as personal of a piece as 'Pan's Labyrinth' and 'The Devil's Backbone.'" Both of del Toro's previous entries earned critical acclaim upon their release. They were career-defining movies for the director, with the former winning three of its six Oscar nominations in 2006 (via IMDb).
Similar to those films, del Toro explained that his new collaboration with Mark Gustafson also focussed on two key details at the center of the film. "This is a film about childhood and the world at war." As intense as that may be to handle such a topic in a family film, those who have reviewed the upcoming stop-motion animated movie have relished the tale. Earning an impressive 97% on Rotten Tomatoes, this has every chance to sit among some of the director's best work, as well as end up a popular favorite come awards season next year. You'll be able to judge for yourself when "Pinocchio" arrives on Netflix on December 9.