Fantastic Beasts 2: Check Out 45 Images From The Teaser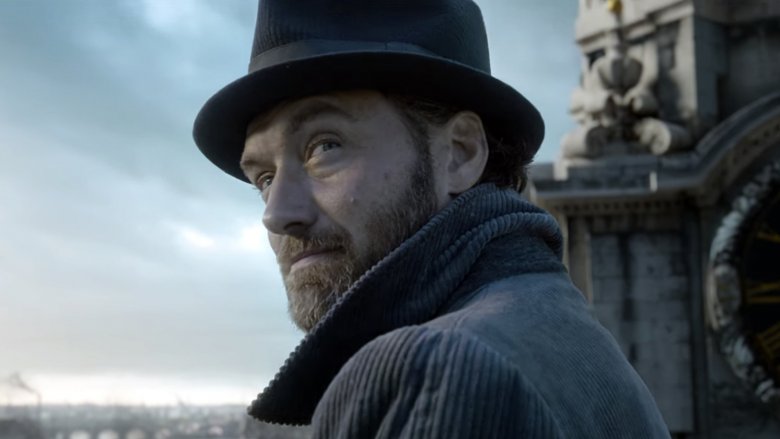 No detail exists accidentally in the wizarding world of J.K. Rowling, and there are plenty to analyze in the first teaser trailer for Fantastic Beasts: The Crimes of Grindelwald.
At the end of the first movie (one of a planned five in the Harry Potter prequel series), the powerful dark wizard Gellert Grindelwald (Johnny Depp) was captured by the Magical Congress of the United States of America thanks to help from magizoologist Newt Scamander (Eddie Redmayne) and his friends. But just like Grindelwald said he would, he escaped custody and he's started to assemble a following. However, most don't know what he's really up to: he wants to raise pure-blood wizards to rule over all the non-magical beings on the planet. 
In an effort to stop him, young Albus Dumbedore (Jude Law) enlists his former student Newt Scamander (Eddie Redmayne) to track down his old friend Grindelwald in Paris. Of course, the relationship between Dumbledore and Grindelwald is even more complicated than we'll get to see in the movie. But Newt doesn't realize how dangerous this mission will be, and battle lines are drawn within the increasingly fractured wizarding world. 
The teaser trailer catches us up with the main characters in the first film, but it also provides our first good look at Dumbledore as a younger man. Although he's obviously a little more lively than he was in the Harry Potter movies, he's still the same mischief-maker with a penchant for ignoring orders. Also, the beard is much more manageable. 
We only get a glimpse of Grindelwald, but he definitely appears to be more frayed than he did at the end of the first Fantastic Beasts. 
Take a look at more than 40 images from the teaser below, and prepare for Fantastic Beasts: The Crimes of Grindelwald to arrive in theaters on Nov. 16.