Will Dumbledore Be Gay In The Fantastic Beasts Sequel?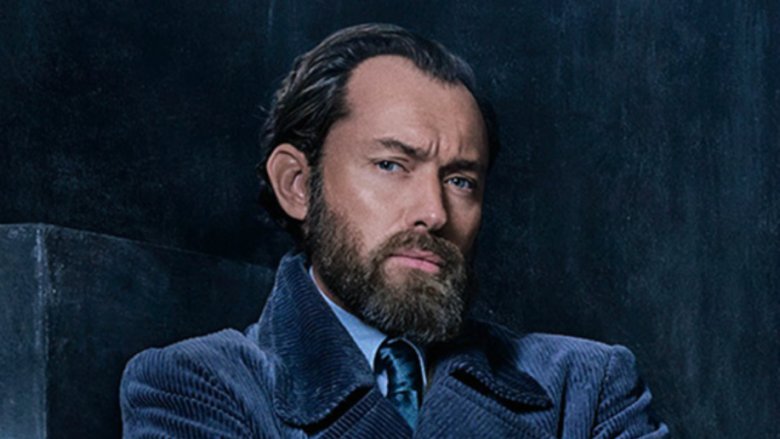 Warner Bros.
Albus Dumbledore is a lot more complicated than fans of the Harry Potter movies may realize, but the upcoming sequel to Fantastic Beasts and Where to Find Them won't get into everything.
A little more than a decade ago, author J.K. Rowling revealed that the beloved headmaster of Hogwarts is gay and was once in love with the dark wizard Gellert Grindelwald until the pair had a massive fight. 
In Fantastic Beasts: The Crimes of Grindelwald, another prequel to the Harry Potter movies, Jude Law will play a younger version of Dumbledore opposite Johnny Depp as Grindelwald. Considering the plot will heavily involve the two wizards right around the time when that falling out took place, it would seem like the perfect opportunity to address Dumbledore's sexuality. 
But director David Yates recently told Entertainment Weekly the movie will "not explicitly" make it clear that Dumbledore is gay. "But I think all the fans are aware of that," he said. "[Dumbledore] had a very intense relationship with Grindelwald when they were young men. They fell in love with each other's ideas, and ideology and each other."
Of course, that doesn't mean that future movies won't eventually acknowledge Dumbledore's sexuality. There are three more movies planned for the Fantastic Beasts franchise, and Rowling hinted a few years back that we'll find out more. "I can't tell you everything I would like to say because this is obviously a five-part story so there's lots to unpack in that relationship," Rowling said. "You will see Dumbledore as a younger man and quite a troubled man — he wasn't always the sage ... We'll see him at that formative period of his life. As far as his sexuality is concerned ... watch this space."
But for now, Yates offered up this description of Dumbledore in The Crimes of Grindelwald: "He's a maverick and a rebel and he's an inspiring teacher at Hogwarts. He's witty and has a bit of edge. He's not this elder statesman. He's a really kinetic guy."
The Crimes of Grindelwald will arrive in theaters on Nov. 16.