Joe Miñoso Says Chicago Fire Got 'Insanely Lucky' To Have Carlos Sanchez Play Javi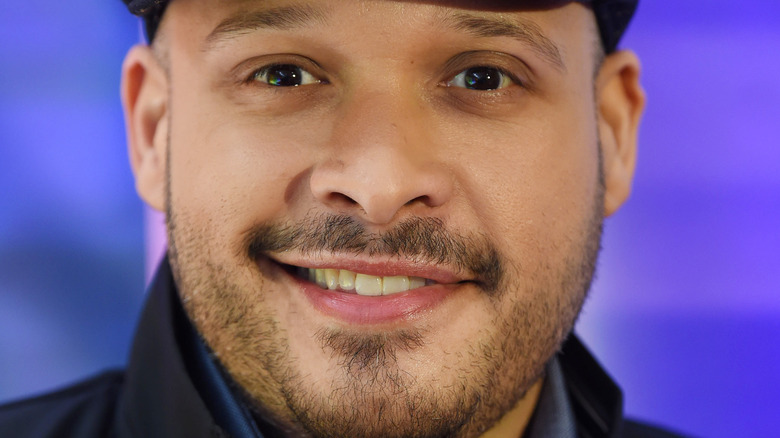 Dimitrios Kambouris/Getty Images
The "One Chicago" franchise has been lighting up television since it began with the series "Chicago Fire" in 2012. As of this writing, the flagship series has run for over 200 episodes over the course of 11 seasons. Featuring an extensive cast, "Chicago Fire" follows the life and times of those who work at Firehouse 51 in The Windy City's Fire Department.
Chicago native Joe Miñoso plays firefighter Joe Cruz on the show. He has appeared on the series since the very first season and remains a mainstay through Season 11. Having come from the troubled Humboldt Park neighborhood in Chicago, Cruz helped get his younger brother off the streets before going on to start a family of his own with his wife, Chloe.
According to WGN Radio, Joe Miñoso got his start in the Chicago theater scene before moving into starring in film and TV. Prior to appearing in "Chicago Fire," Miñoso also appeared in such Chicago-shot shows as "Shameless" and the similarly themed "The Chicago Code." After 11 seasons on "Chicago Fire," Miñoso has some pretty high praise for one particular co-star of his.
Joe Miñoso loved just hanging out with Carlos Sanchez, who plays Javi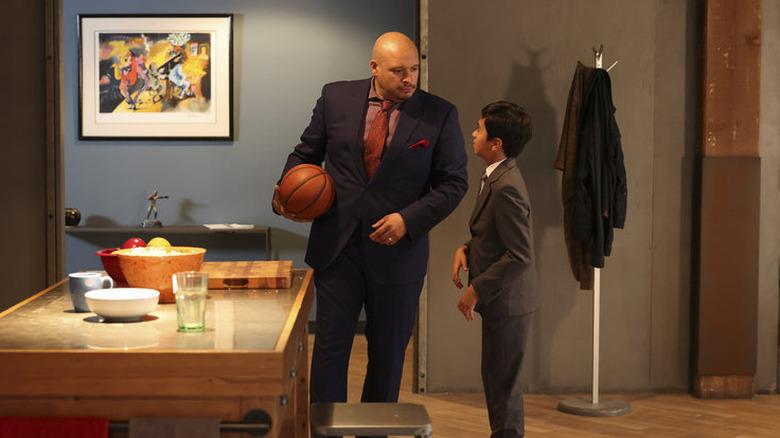 Adrian S. Burrows Sr./NBC
In an interview with Meet Us at Molly's, "Chicago Fire" actor Joe Miñoso stated that the show found good fortune in one of the recurring characters that joined the show, "We just got, like, insanely lucky with Carlos Sanchez, the kid who plays Javi ... I can't speak more highly of him." He continued, "He's like a 40-year-old trapped in a 10-year-old's body."
Carlos Sanchez joined the show in Season 10, playing Javi, an orphan from Honduras that Cruz saves from a burning building. Realizing he doesn't have anyone else in his life and that he doesn't speak any English, Cruz and his wife become the foster parents to the young Javi. The storyline is first introduced in Episode 16 of Season 10 entitled, "Hot and Fast" (via IMDb). Miñoso said the storyline "Feels very Cruz appropriate and very 'Fire' appropriate. It just all feels like so a part of the world [of 'One Chicago']." Fans picked up on producer Dick Wolf's trend of having characters adopt other characters with the Season 10 Joe Cruz storyline.
Upon Javi calling Cruz "Dad," fans were left in tears. Miñoso said he bonded quickly with his on-screen son, Sanchez, hanging out on set. "We just, like, talk about Marvel stuff and ... crack jokes and, like, totally bust each other's chops," he said. They certainly have Marvel stuff to talk about because Sanchez, in his short career so far, has already appeared in the MCU. Sanchez plays the young version of Oscar Issac's Marc Spector in "Moon Knight." He has also had a meaty role in the 2021 film "Rogue Hostage," starring alongside Tyrese Gibson and John Malkovich.