Chicago Fire Fans Are In Tears Over Javi Calling Cruz 'Dad'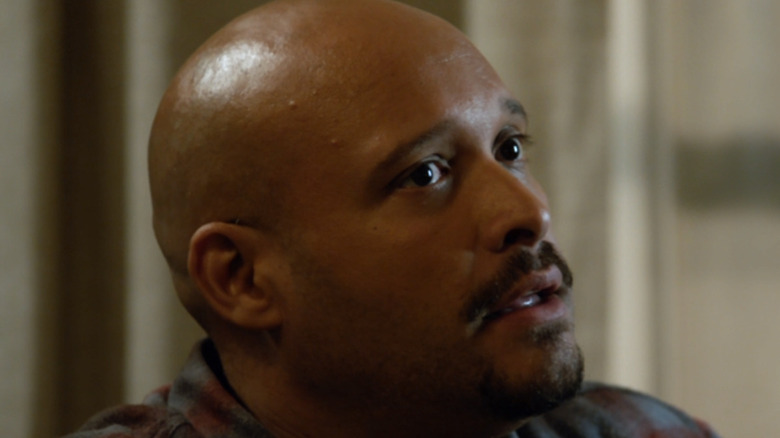 NBC
The current season of "Chicago Fire" seems focused on the concept of parents, lately. In the Halloween-centric "Haunted House," the hearts of fans melted over Stellaride, acting as parents to a teenage runaway. And the following episode, "All-Out Mystery," aims to continue that parental trend. For the most part, "All-Out Mystery" lives up to its name, with two storylines requiring some sleuthing from the members of Firehouse 51. Ironically, one storyline begins with an explosion at a jewelry store, while the other ends because of an explosive bar fight. Both plot points deliver an exciting mix of procedural crime drama and comedy. But it's parents Cruz (Joe Minoso) and Chloe's (Kristen Gutoskie) storyline with their foster son Javi (Carlos S. Sanchez) that comes in to tug at those heartstrings.
Season 10 introduces us to Javi, who Cruz rescues from a burning building. Originally from Honduras, Javi has no family in Chicago, so he stays with Cruz and Chloe. For much of that season, the focus of the three characters is how they grow closer. For instance, scenes from last season include Javi singing Cruz and Chloe's infant son to sleep and the young boy making it known that he wants to stay with the Cruz family. It's all enough to make anyone shed a tear. But if any fan was holding back from crying, then the dam probably broke in "All-Out Mystery" because Javi called Cruz 'Dad.'
Cruz and Chloe work to adopt Javi officially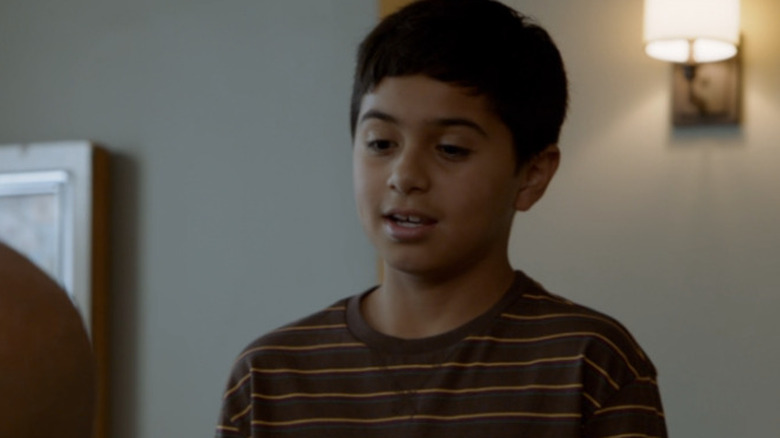 NBC
In "All-Out Mystery," Cruz and Chloe go through the legal adoption process to finally make Javi a permanent family member. However, there is one massive speedbump in the way for the hopeful foster parents. While reviewing their application, Cruz's brother, Leon, is brought up due to his past gang affiliations. By the time the episode ends, we're left in the dark about whether Cruz and Chloe can legally adopt Javi. In addition, the storyline also contains a few scenes where Javi caused some fans on Twitter to reach for a box of Kleenex. "JAVI WANTING TO CALL JOE DAD IM CRYING," @G3TOUTANDREA tweeted. And @TVAddict617 added, I *knew* Javi was gonna ask to start calling him Dad!! Awww yay, #chicagofire."
The initial reactions are understandable, given how the particular scene plays out. When Cruz arrives home from a brutal day at the firehouse, Javi nervously asks him if it's okay if he can refer to him as his dad. We're as pleasantly shocked as Cruz when the young boy asks. But if anyone thought Javi was done punching at our hearts like a speedbag, it's his last scene in the episode that delivers the knockout blow. Javi simply says "Good night, Dad," to Cruz, as if he's been casually saying it to him for years. It's subtle, but the organic delivery makes for a sweet moment. "Goodnight Dad .. Javi 😭#ChicagoFire," @iamjadeeeee_tweeted. After those scenes, how could "Chicago Fire" not have Javi officially become a member of the Cruz family?