Ghosts Star Rose McIver Went To Battle As A Power Ranger Before The Hit Sitcom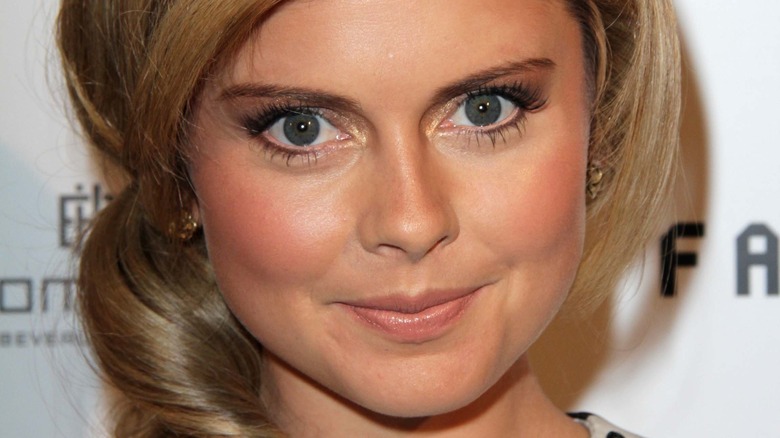 s_bukley/Shutterstock
Actress Rose McIver has a penchant for working in genre television. Whether it's communicating with spirits or battling giant monsters, McIver has done it all within the genre realm. She currently stars in CBS's remake of "Ghosts," a series in which a couple moves into an old home, only to find they are not alone. McIver plays Sam, who, after recovering from an accident that puts her in a coma, gains the ability to see and communicate with ghosts. And there are plenty of restless spirits residing in her new home.
Acting with the undead previously helped set up McIver for success on "Ghosts." She also dealt with the supernatural in her hit series, the CW's "iZombie," where she led the cast as Liv Moore, a crime-solving medical examiner who also happens to be a brain-eating zombie, appeared in ABC's popular series "Once Upon A Time" as Tinker Bell, and co-starred in Peter Jackson's film "The Lovely Bones." But her first big break came working with an iconic group of superheroes.
Power Rangers RPM is considered one of the best seasons of the franchise
The "Power Rangers" franchise, which began in 1993, has aired 29 seasons to date, with a 30th season in the works (via TVLine). Season 17 of the show, "Power Rangers RPM," debuted in 2009. According to Inverse, it was the eighth and final season to air on an ABC channel before the show moved over to Nicktoons for its next season. The ending of the relationship with ABC came after the previous season entitled "Jungle Fury" underperformed in the ratings.
It led to an unresolved ending for "RPM," and two years would pass before fans saw another "Power Rangers" season. According to Den of Geek, fans of the 2009 season finally got closure when a sequel series called "Power Rangers Beast Morphers" was produced in 2019. Still, "Power Rangers RPM" is generally considered to be one of the best seasons of the "Power Rangers" franchise. Flixist named it the show's second-best season, deeming it more "creatively cemented" than previous seasons. And, it featured Rose McIver.
Rose McIver enjoyed being close to home while making Power Rangers
Rose McIver played Summer Landsdown, the Yellow Bear RPM Ranger — or the Yellow Ranger — in "Power Rangers RPM," the 2009 season of the popular "Power Rangers" franchise. McIver has nothing but fond memories of being a Power Ranger in a season that was filmed in her hometown in New Zealand.
She told Inverse, "I had one of the best times in my life doing 'Power Rangers.' I was living at my parent's house. I got to put on spandex, fight monsters in giant rubber suits, work with all my friends, do stunts, and film on beautiful beaches. It was like a dream." McIver even loves the fanbase that comes with being a part of such a beloved franchise. She called the fans "dedicated and supportive." She reiterated her appreciation of the show to IGN, saying, "We just laughed our heads off. We had so much fun."
Rose McIver loved the stunts and practical nature of the monsters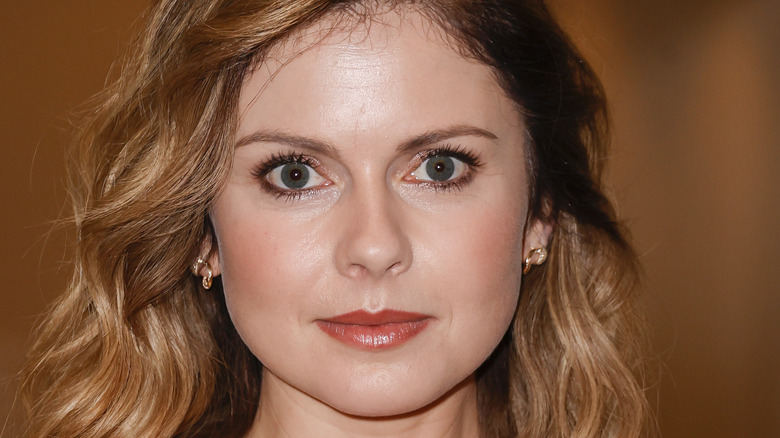 Frazer Harrison/Getty Images
Rose McIver told Collider that she loved the practical nature of the giant rubber-suited monsters in "Power Rangers." She said, "When people shoot these big Marvel movies and things, it's people covered in dots and in green suits or in black suits or whatever. This was literally somebody chucks on a giant rubber head and fights in the New Zealand sun and humidity on a beach down the street from where I grew up."
She compared the experience to working in theater, because so much of the monster work was done in-camera, live on set, not in post-production. Since it was 2009, shows like "Power Rangers" weren't as reliant on CGI as most shows of the like are today. Plus, part of the franchise's charm is the rubber suit monsters. If all of the monsters were CGI, it's hard to imagine the young fanbase — whose imaginations are being sparked — becoming as hooked on the show.
McIver also talked about the stunts in "Power Rangers RPM." She did not do her own stunts, revealing that, "A really wonderful Japanese guy would perform all my stunts. He had brace pads and hip pads and things, and he would do everything impressive, and then I'd pull the helmet off, and it's me." The idea was to sell the notion that she was in the suit the whole time. McIver said that she thinks audiences can tell it's not her in the suit during stunt sequences. She called it an "unusual experience," but "fascinating," and went on to praise the stunt teams for their ability to use every minute of set time.
Rose McIver offered some advice for future Rangers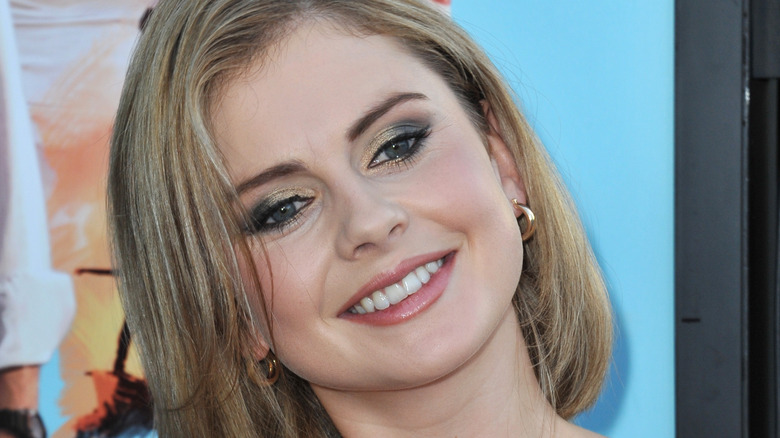 Jaguar PS/Shutterstock
During her time on the Power Rangers RPM" set, Rose McIver took note of the stunt team's ability to squeeze in exercises between takes, and she says that's something she utilizes to this day. McIver recognized that those short workouts add up over time. She told Collider, "And especially when you're on set for significant stretches of time and you get so cerebral and so out of your body, it's quite nice to just do little things that remind you you're in a little meat suit yourself."
Looking back, McIver told IGN how much she loved her experience on the show and offered some advice for new Rangers that would be joining the fold, such as in the upcoming film version of "Power Rangers." She said, "Make sure you enjoy it. Don't take yourselves too seriously ... It's so cool to be a part of something that, as a child, my peers watched, and I look now and there are children watching it still. It sort of transcends one particular generation and that's so fun to be part of, so enjoy every minute." McIver has been a part of so many projects that are beloved by fans. It's nice to see that she remembers where she started and that she loved her time working on the iconic children's show.