Ghosts Star Brandon Scott Jones Would Love To See Lin-Manuel Miranda Play Hamilton On The Show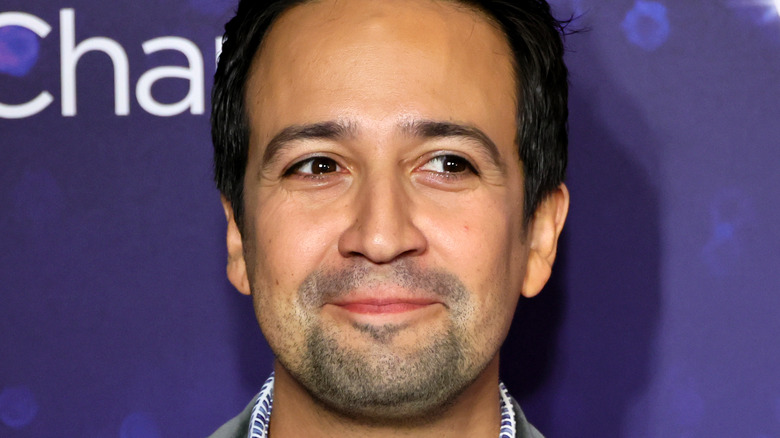 Theo Wargo/Getty Images
American television has often taken inspiration from shows that were originally British. Though some of them never reached audiences, other American adaptations of shows such as "The Office" have been critically-acclaimed and have successfully created a name for themselves outside the source material. The latest in the long line of such adaptations is "Ghosts," which is currently airing its second season on CBS. Premiering in October 2021, the series has largely been well-received and has enjoyed high ratings from both audiences and critics on Rotten Tomatoes. 
"Ghosts" follows Samantha Arondekar (Rose McIver) — a freelance journalist who can see spirits after her brush with death — and her husband, Jay (Utkarsh Ambudkar), who inherit a beautiful country house. The only problem is that the estate is falling apart and riddled with ghosts who cannot leave the property until they can pass on. 
Ghosts from every age and era move through the mansion, each with their own backstories and personalities, though all with a history tied to the mansion or its grounds. One spectral resident is a soldier from the American Revolution, Captain Isaac Higgintoot (Brandon Scott Jones). In addition to his occasional squabbles with his housemates, he famously holds a grudge against a prominent historical figure — whom Jones would love to see portrayed on the show.
Captain Higgintoot vs. Alexander Hamilton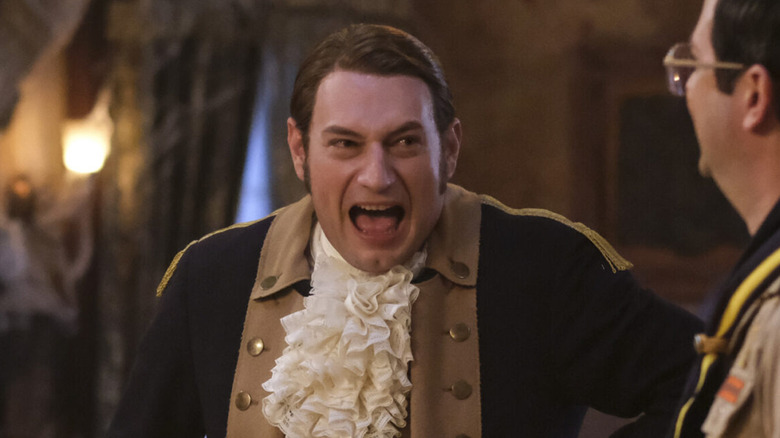 CBS
Captain Isaac Higgintoot, having died of dysentery only weeks after the siege of Fort Ticonderoga, regularly bemoans the fact that he is largely forgotten by history despite his service to the country. As a result, he bears a deep hatred for Alexander Hamilton, arguably one of the most famous historical figures in America after Lin-Manuel Miranda immortalized the man in his musical.
Actor Brandon Scott Jones loves Isaac's connection to Hamilton and how it shapes his character throughout the series. "The idea that he is really enamored by the demise of this man is so funny to me," he said in an interview with The Wrap regarding the "Ghosts" Season 1 finale.
Because of how passionate Captain Higgintoot is about his loathing for Hamilton, it makes one wonder how he would react if he actually came face to face with the Founding Father. Jones apparently feels the same curiosity — when asked who he would love to see in Season 2, he immediately answered, "Lin-Manuel Miranda," specifically in the interest of him reprising his Tony award-winning role.
Though it would be amazing to see Isaac and Hamilton meet, Jones knows it wouldn't be easy for Miranda to take a break from his busy schedule for a cameo on the series. "We're gonna put it into print," Jones said, joking, "That's gonna be like the secret [to getting him on the show]."