Ghosts Season 2 - What We Know So Far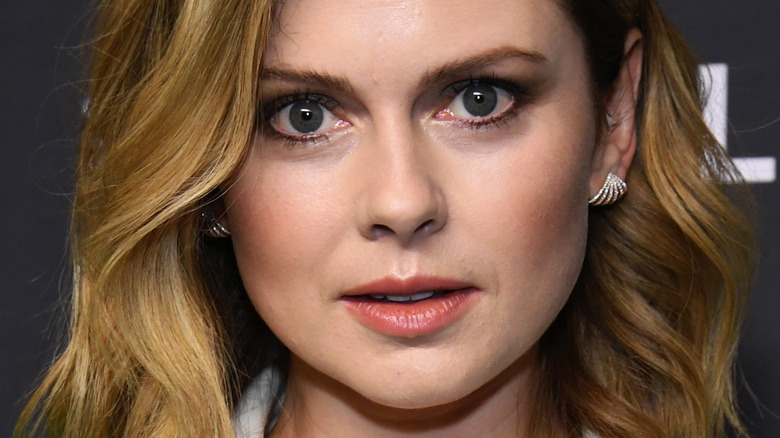 Jon Kopaloff/Getty Images
The first season of "Ghosts" premiered on CBS in early October of 2021. And before we get ahead of ourselves, we should specify that we are talking about the American version of the show. The CBS version was of course inspired by the BBC One comedy of the same name, which has been around since 2019 and is still going strong across the pond. The American version now has one more thing in common with its predecessor: It has a second season. "Ghosts" Season 2 premiered on September 29, 2022.
There aren't too many shakeups happening in the sophomore outing. And why should there be? Critics loved it (the show has a rating of 91% on Rotten Tomatoes) so there's no reason to risk ruining a good thing just for the sake of shaking things up. But Season 2 isn't going to be a predictable snoozefest, either. A few secrets about the upcoming episodes and guest cast members have leaked, leading fans to get excited on social media. Here's everything we know about "Ghosts" Season 2 so far.
What is the plot of Ghosts Season 2?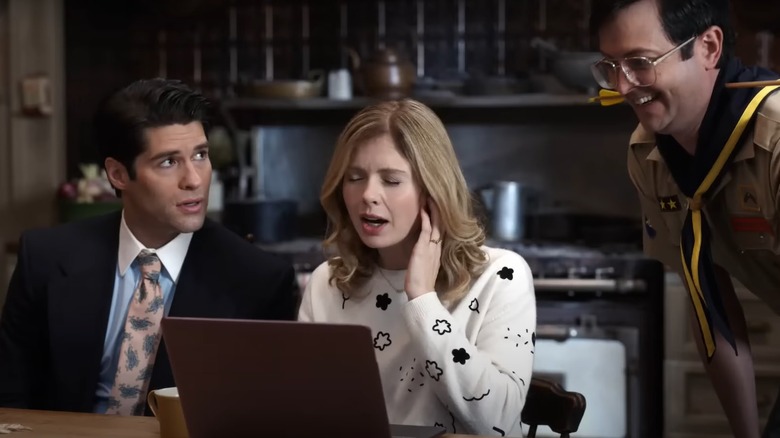 CBS/YouTube
Season 1 of the show is fairly straightforward. A young, cute couple inherits an old house that they dream of turning into a highly lucrative bed and breakfast, but the incorporeal residents don't want a bunch of annoying living people coming and going and (albeit accidentally) causing them pain by drifting through their ephemeral presence. They try their best to get rid of the living visitors, but once everyone realizes that Sam (Rose McIver) can see and communicate with the ghosts due to a previous near-death experience, they stop butting heads with each other and try to work together to solve their problems instead.
A teaser trailer (more on that in a minute) shows that fans can expect more of what they've already seen as far as the overarching plot goes. It also addresses a lingering elephant in the room — the big cliffhanger regarding whether or not Jay's (Utkarsh Ambudkar) fall has given him the ability to see ghosts now, too. It's hard to predict where the show might go with this. On the one hand, building up the expectation and then quickly dismissing it in the very beginning of Season 2 wouldn't be the most surprising thing a comedy show has ever done. But if they decide to make it so that Jay now sees the ghosts, that's a whole new narrative playground for the writers to play around in (and viewers to enjoy).
Who is starring in Ghosts Season 2?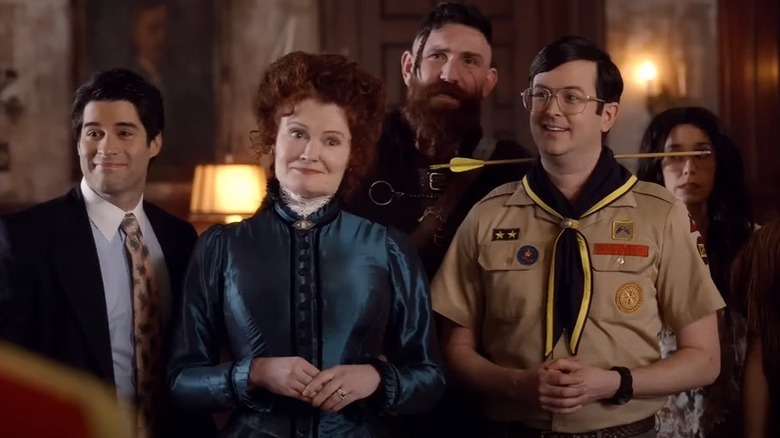 CBS/YouTube
As we mentioned earlier, critics are very happy with what they've seen so far. If there were any big controversies or if the ratings were on a downward trajectory, we would expect to see an announcement about some major cast shake-ups. If you didn't see a particular character ascend to the afterlife in Season 1, there's a very strong chance you'll get to see them again in Season 2. This includes series regulars like Isaac (Brandon Scott Jones), Alberta (Danielle Pinnock), Pete (Richie Moriarty), Trevor (Asher Grodman), Flower (Sheila Carrasco), Thorfinn (Devan Chandler Long), Hetty (Rebecca Wisocky), and Sasappis (Roman Zaragoza).
We expect all the favorites to return, but viewers will also get to see a fresh new face (who may also look familiar at the same time). TV Line got wind of an Instagram post from famous "Gilmore Girls" alumnus Rose Abdoo taking a selfie with McIver. The caption attached to the post gushed about how much fun she had filming scenes with them in Canada and how she can't wait to see the new season of the show. So if you're a fan of both shows, you'll have that much more of a reason to tune in to Season 2 of "Ghosts."
Is there a trailer for Ghosts Season 2?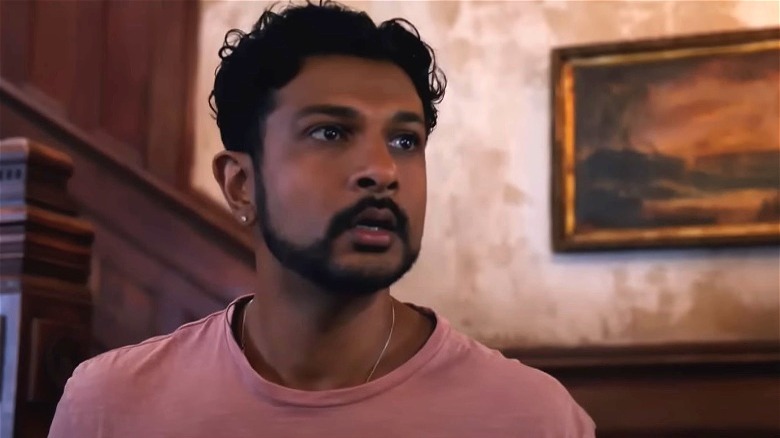 Calmeau/CBS
Yes, there is! It's nearly three minutes long — which is unusually long for a teaser trailer in the entertainment industry — but that's because it covers a lot of ground. The first part of the trailer offers an extended recap of how things started and where the show is by the end of Season 1. It flashes back to when Sam and Jay inherited the house and we relive Sam's struggle to convince Jay that what she was saying was real. We also revisit each ghost's quirky eccentricities. If you need a refresher on what happened in Season 1 but you don't have the time to go back and watch it yourself, this trailer might just do the trick.
The trailer does take some time near the end to address events to come in Season 2 — it would be a pretty bad teaser trailer if it didn't. As fans already know, Jay suffered a terrible fall at the end of Season 1 and hit his head pretty badly. The injury was severe enough that it was reminiscent of the head trauma which gave Sam her ability to see and communicate with the dead. Will Jay be able to see the ghosts now, too? Or was his unfortunate tumble played up to be more than it was to motivate viewers to come back for Season 2? You'll have to tune in to find out.