House Of The Dragon's Steve Toussaint Teases That Revenge Will Be On Lord Corlys' Mind In Season 2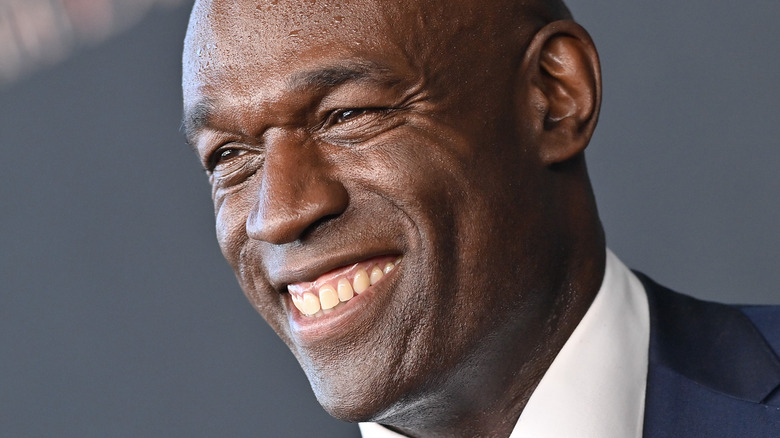 Axelle/bauer-griffin/Getty Images
As anyone who watched the ending of "House of the Dragon" Season 1 can guess, Westeros is on the cusp of war. After Princess Rhaenyra (Emma D'arcy) sent Luke (Elliot Grihault), her secondborn, on a diplomatic visit to Storm's End, the young boy engaged in an aerial battle with the sociopathic Aemond Targaryen (Ewan Mitchell), only to wind up in the gaping jaws of Aemond's dragon. Naturally, the events sent Rhaenyra into an immediate fury that suggested imminent revenge. Enter: The Dance of the Dragons, the dramatic centerpiece of the series' source material, "Fire & Blood."
But Rhaenyra will not be the only character seeking vengeance in "House of the Dragon" Season 2. According to Steve Toussaint, a.k.a. Lord Corlys the Sea Snake, the actor's character will also be joining the inevitable war against the Hightowers. After all, the Sea Snake recently combined forces with Rhaenyra after Alicent Hightower (Olivia Cooke) snatched Rhaenyra's place on the throne for her own son; thus, he has already chosen his side. However, as Toussaint pointed out, the Sea Snake also has a personal connection to the recently deceased Luke.
The Sea Snake's 'grandson' has been killed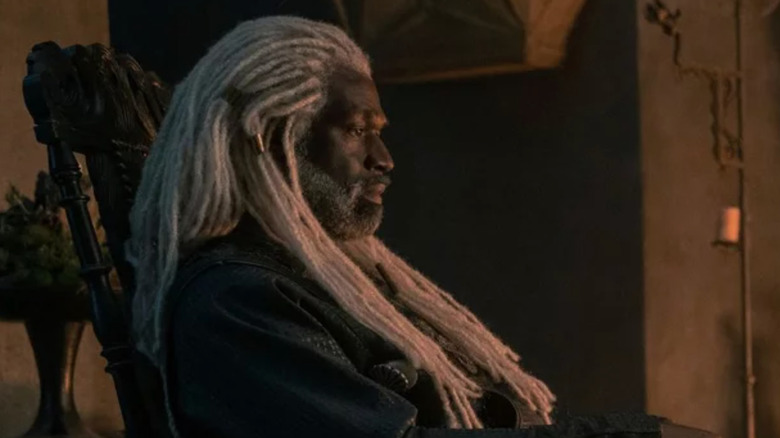 HBO
In preparation for the upcoming "Game of Thrones" fan convention, Steve Toussaint recently spoke with Extra about his character's plans for Season 2.
"I think pretty much as is indicated at the end of this last season is the fact that he decided whatever I may think about Rhaenyra personally, she is the rightful heir to the throne. The land grab the Hightowers have done is treacherous, and they need to be made to pay for that," he said. "Plus... the fact is my grandson has been killed. Even though we know he's not my grandson, but he's my grandson. So, I think that's kind of where he's at, that that has to be paid for."
Toussaint also confirmed that Season 2 will chronicle an all-out war, though the actor has not actually seen any scripts yet. But readers of "Fire & Blood" have already predicted that as "House of the Dragon" is more-or-less following the events of the novel. In any case, there is bound to be retribution for Luke's death — and a lot more "House of the Dragon"-related heartbreak — when the series returns, most likely in 2024.