House Of The Dragon's Steve Toussaint Auditioned Using This Famous Lannister's Lines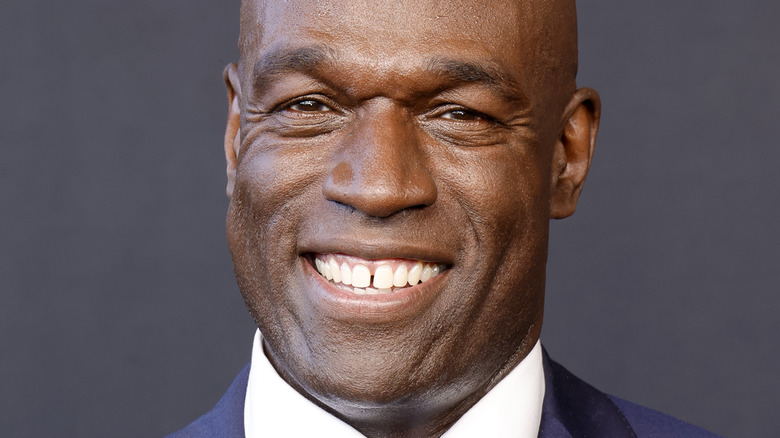 Frazer Harrison/Getty Images
"Game of Thrones" didn't go out on the best terms with fans when Season 8 wrapped up in 2019, considering many outwardly despised how the series concluded and weren't afraid to say it. Nevertheless, HBO has since decided to try beckoning folks back to Westeros by making "Game of Thrones" the launchpad for an extensive small-screen franchise. Several spin-off titles have been announced and discussed openly by author George R.R. Martin, and it's nearly time for the first to premiere. "House of the Dragon" will officially come out swinging on August 21, 2022.
Set long before the events of "Game of Thrones" — roughly 200 years — "House of the Dragon" will spotlight the members of House Targaryen. However, it won't be a program about their heyday. Rather, it will focus on the house's fall as some of its members inadvertently destroy it from the inside. To tell this tale of betrayal and deception, "House of the Dragon" comes equipped with a brand new set of characters that fans of Martin's written works will likely recognize, including the famed "Sea Snake," Lord Corlys Velaryon.
On "House of the Dragon," Velaryon is played by Steve Toussaint, who actually used the lines of a famous Lannister family member from "Game of Thrones" during his audition.
Toussaint channeled his inner-Tywin Lannister during his audition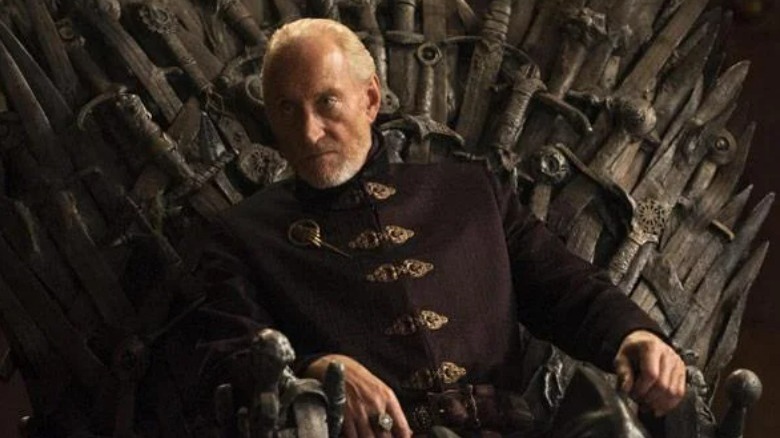 HBO
To promote "House of the Dragon," Steve Toussaint sat down with Entertainment Weekly to discuss the show and his Corlys Valeryon character. In doing so, he mentioned that when he auditioned for the role, he read lines from "Game of Thrones" spoken by Tywin Lannister, as played by Charles Dance on the show. Although, that's not where the connections end according to Toussaint, who said, "Sea Snake is a father and wants what he thinks is the best for his children...This idea of legacy. It's a big deal for him." This is an obvious parallel to Lannister, who ruthlessly pursued what he felt was best for his children and house at large.
Though he didn't spend too long on "Game of Thrones," Tywin Lannister was a force to be reckoned with all the same. That is, until he met his unceremonious demise at the hands of his son, Tyrion (Peter Dinklage), who killed him with a crossbow. In an interview with the Los Angeles Times, Dance didn't hold back his true feelings on Tywin's death, recalling, "I was underwhelmed. I thought, 'No, come on. Really, guys, you could do better than that,' But, never mind." One can only hope for Steve Toussaint's sake that when Corlys Valeryon meets his end in the "Game of Thrones" universe, the character's similarities to Tywin stop there.
Given his understanding of the "Game of Thrones" world and characters such as Tywin Lannister, it's clear that Steve Toussaint was an excellent choice to play Corlys Valeryon. He'll undoubtedly be a highlight of "House of the Dragon."