Lopez Vs. Lopez Goes Big At NBC With Full Season Order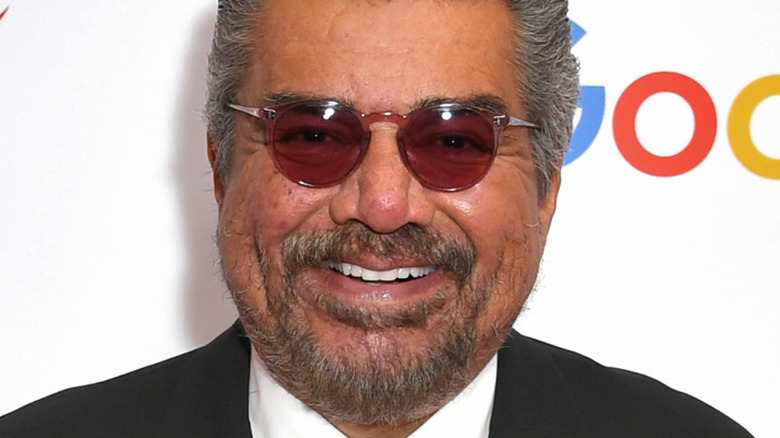 Jc Olivera/Getty Images
Originally a stand-up comic, George Lopez is also a veteran of network sitcom television. "The George Lopez Show" wasn't a huge success in the ratings, but it still aired for six seasons on ABC and did well in syndication (via DirecTV). The actor criticized the network at the time for choosing to put its marketing behind the notorious "Cavemen" instead (via Los Angeles Times).
However, the iconic comedian now has a new NBC sitcom, "Lopez vs. Lopez," which he co-created and stars in with his daughter, Mayan Lopez. Both actors play versions of themselves who are trying to reconnect after years of issues. However, their generational and personal differences naturally come into conflict, giving the show its title.
According to Variety, the show has only aired four episodes to date but has done well with viewers. Maybe that's why fans of "Lopez vs. Lopez" are getting such good news from the network.
Lopez vs Lopez is getting a 22 episode pickup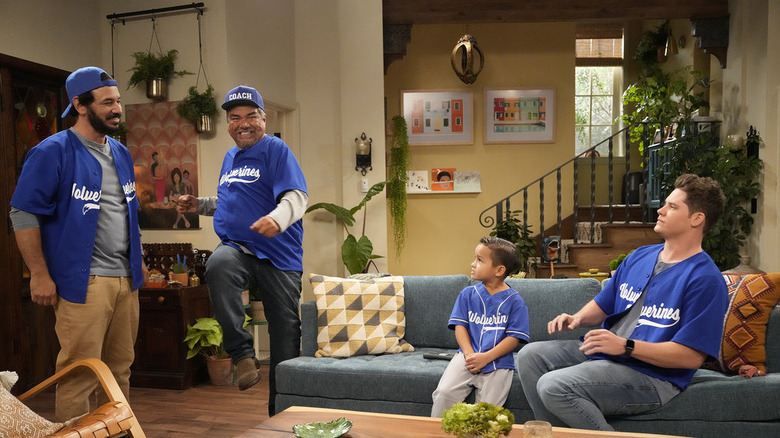 Greg Gayne/NBC
NBC is giving "Lopez vs. Lopez" a full season order of 22 episodes, per Variety. The network told Variety that "the series has the strongest English-dominant Hispanic index among the major four broadcast networks." "Lopez vs. Lopez" appears to have struck a chord with Hispanic audiences looking for representation. The sitcom also did well with the coveted 18-49 adult demographic, something broadcast networks always want (via Variety).
According to The Hollywood Reporter, "Lopez vs. Lopez" is currently airing on Friday nights, which might be why Nielsen ratings are only adequate. Friday time slots are usually notorious as a "death slot" for ill-fated TV shows such as "Firefly" and "Ugly Betty" (via Entertainment Weekly).
However, the series is doing well on streaming and digital platforms, which is another reason that NBC wanted more episodes (via THR). George Lopez's new comedy hasn't been renewed for a second season yet, but the actor may have a hit on his hands.