TV Shows That Didn't Make It To Five Episodes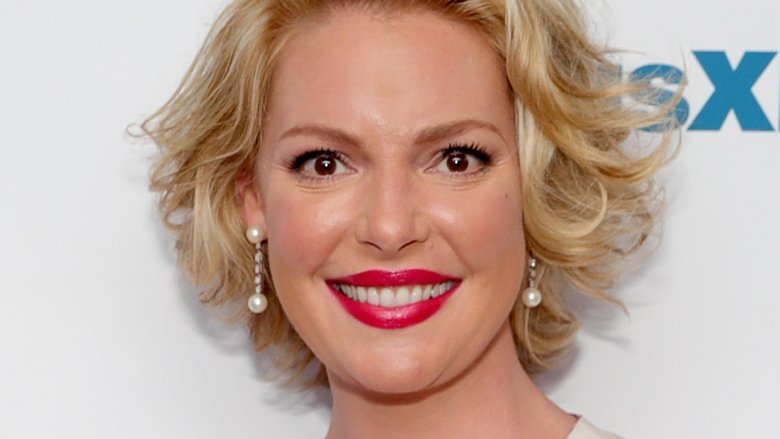 Getty Images
Dozens and dozens of potential TV show creators head to the big networks every year looking to get their show on the air. Very few make it to the pilot stage and even less actually make it to series. However, even with such a long and competitive process, not all of the shows that get on air are instant hits. Some, in fact, are so badly received by audiences they're canceled before they even get off the ground. Here are some TV shows that were canceled before they hit the five-episode mark.
Anchorwoman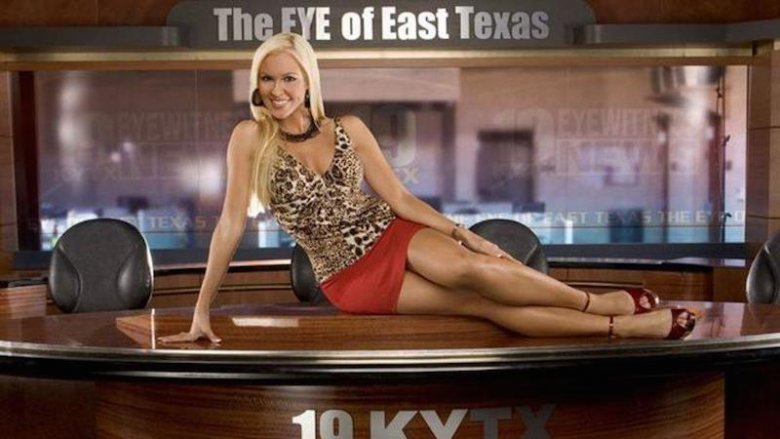 It only took one night for Fox to decide they didn't want to see any more of their reality show Anchorwoman. The show, which the network aired in August of 2007, was canceled after airing two back-to-back episodes, reaching only 2.7 million viewers throughout the night.
The show followed former The Price Is Right model Lauren Jones as she tried to make herself into a news anchor at a Texas TV news station. The series pitted Jones against the network's 5 p.m. anchor Annalisa Petralia, and Fox even promoted their rivalry on their website with an "Are you Lauren or Annalisa" quiz that asked questions about what you would wear to work and whether a female anchor's duty is to "bring sexy to the news" or, you know, do actual reporting.
Needless to say, the show was controversial from the get go, and it was trashed by critics once it premiered. "If you hate women, men, Texas, Los Angeles, television news and any of the social progress made by Americans in the 20th century, then Anchorwoman is the show for you," wrote one reviewer. Ouch.
The Beautiful Life: TBL
Mischa Barton's dramatic exit from The O.C. may have left many fans reeling, but they still weren't ready to follow Marissa Cooper to her next project. Barton's next big TV role, starring in The CW series The Beautiful Life: TBL, only lasted for two episodes before the show was canceled due to low ratings. 
The Beautiful Life, as its name would suggest, followed a group of very beautiful people, led by Barton's Sonja Stone, a supermodel returning to the scene after dropping off the map. Sara Paxton, Ben Hollingsworth, Corbin Bleu, Elle Macpherson, and Ashley Madekwe also starred in the series, which can probably best be remembered for featuring an early appearance from future Wonder Woman star Gal Gadot.
Aside from its well known stars, The Beautiful Life also had some impressive talent behind the camera. It was executive produced by Ashton Kutcher and based in part on his days as a young model. However, even with the CW-ready premise and Kutcher's name attached, it still only brought in 1.1 million viewers for its second episode.
Fans (and there were a couple of them) were upset to see the show canceled, and more than 8,000 people signed a petition to bring it back to no avail. Kutcher was adamant about still getting the produced episodes of the show out to the public when it went off the air, and he was able to land a deal with Hewlett-Packard to have them all uploaded to YouTube for fans to watch ad free. 
Coupling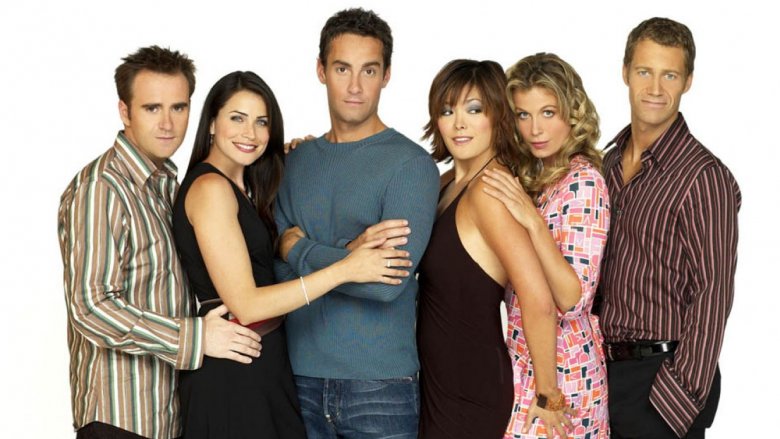 The Office may be the model example for a British TV series turning into a successful American sitcom, but most attempts to take comedies stateside have failed. One such experiment was Coupling, NBC's attempt at adapting the BBC Two romantic comedy series from Doctor Who's Steven Moffat. The show is based on his relationship with producer Sue Vertue.
NBC started looking into the show when Friends was nearing the end of its run. However, their attempts to bring Coupling to the States were troubled from the start, with the network shooting and then scrapping a pilot because they felt Moffat's script was too confusing. Three of the six lead roles were recast when the pilot was re-shot.
To help keep advertisers happy, the show wound up deleting some of the bawdier jokes from the initial script while still trying to push the boundaries of broadcast TV. The final version of Coupling ended up being a weird hybrid — a bit too much like the British version to set itself apart but also different enough to completely throw off fans of the original show. The series was criticized by some for being watered down.
Coupling ended up getting the axe after only four low-rated episodes on NBC, although Moffat had much more success with the British version, which ran for four series. Moffat blamed NBC for the show's cancellation and later said it taught him "not to work in America." "I say that slightly facetiously, but truthfully, I'm British, what is the point of me going to try to make it somewhere else?" he said.
Doubt
Katherine Heigl's post-Grey's Anatomy return to TV didn't exactly go as planned. The actress signed on to lead the spy drama State of Affairs in 2014, but that was canceled after just one season. Her next series, the CBS legal drama Doubt, fared even worse, lasting just two episodes before getting the axe.
Doubt had troubles from the start. The show was initially set up with KaDee Strickland and Teddy Sears in the lead roles before being recast. However, it did land an impressive group of new stars for its second attempt at making it to air, including Psych and The West Wing actor Dulé Hill, The Good Wife's Dreama Walker, and Orange is the New Black's Laverne Cox, the latter becoming the first transgender series regular on a broadcast series. 
Despite the impressive cast, the show received mixed reviews from critics, most of whom said that the talented leads were wasted in the rote storyline. The series was ultimately pulled from CBS' schedule after two episodes, with the show opening to just a 0.8 in what is the key 18-49 age demographic and falling to a dismal 0.6 for its second episode (meaning almost nobody watched). The official cancellation came down shortly before the network's upfront presentations; they wound up burning off the remaining episodes of the show on Saturday nights over the summer.
Ironside
Remakes may be all the rage nowadays, but not every one is successful. Such was the case for NBC's attempt at remaking the popular '60s and '70s cop procedural Ironside, this time with Blair Underwood starring as the title character, a wheelchair-bound police officer who has a talent for solving the city's most difficult cases. 
Underwood's take on the show was imagined as grittier and darker than the original, which didn't sit well with many viewers. The show was also hit with controversy from disability rights advocates, with some groups calling out NBC for casting a non-disabled actor in the role of a disabled character. (The show's producers later defended the decision, saying they needed an able-bodied actor so they could include flashbacks to before a shooting that put the character in a wheelchair.) 
The show wound up getting trashed by critics and only aired three episodes before it was pulled from the schedule. Although it received solid ratings for its pilot, mostly thanks to a lead-in from Law and Order: SVU, it wound up tanking in further weeks, drawing just a 1.0 rating in the key 18-49 demo for its third episode. 
Lone Star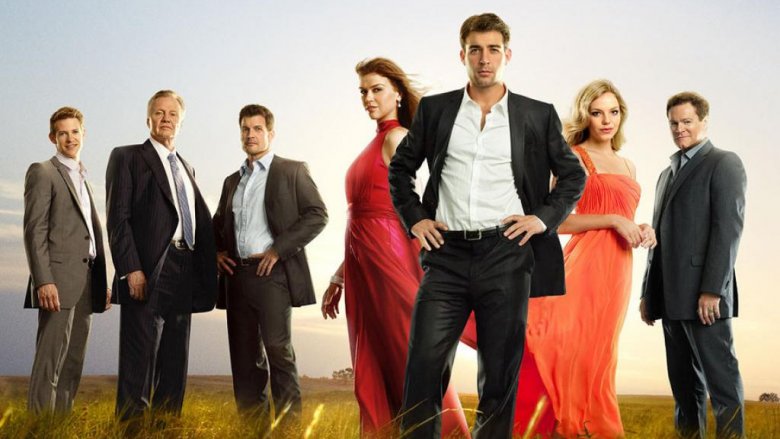 Fox's drama Lone Star, which featured legendary actor Jon Voight and then-up-and-comer Adrianne Palicki, was canceled after just two episodes. 
Unlike many of the shows on this list, Lone Star is not actually considered a bad show. In fact, The A.V. Club's Todd VanDerWolff even declared the series, which starred James Wolk as a conman living a double life, "the best network pilot of the year." However, good reviews weren't enough to bring in the viewers, with the show bringing in only 4.1 million viewers (a number that's respectable in cable but not so much on network TV) and losing 68 percent of the audience from its lead-in, House.
Show creator Kyle Killen ended up writing an open letter begging viewers to tune in to the second episode, but it wasn't enough. The show fell to just 3.2 million viewers by then, and it was canceled shortly after. Production on five episodes had been completed, however, they were never aired.
How good the show was could be at least in part blamed for its cancellation. Killen said that the network was so enthusiastic about the show that they heavily touted it to advertisers, causing them to expect it to be "much larger than it was." However, the show's heavily serialized storyline didn't fit in with the typical dramas of the time, and it was tough to bring viewers on board. While it may have had a better chance of success in today's more experimental TV landscape, 2010 just wasn't ready for it.
Made in Jersey
Being shuffled to Friday nights is never a good sign, and the CBS procedural Made in Jersey was sentenced to the death slot before it even started. The legal drama starred Janet Montgomery as a New Jersey born and raised attorney who gets a job at a big New York City law firm.
The show received mixed reviews from critics, but it didn't fare well in the ratings. After premiering to 7.8 million viewers, its second episode dropped to 5.8 million viewers and a 0.8 rating. This wasn't enough to keep it on the schedule, and CBS ended up pulling the show and replacing it with Undercover Boss after just two episodes. 
Of Kings and Prophets
ABC's Of Kings and Prophets was a biblical series which told the story of the king of Israel (Ray Winstone), a powerful prophet (Mohammad Bakri), and a young shepherd (Olly Rix) as their paths got closer and closer to intersecting.
Of Kings and Prophets was given a straight-to-series 15-episode order, with the show reportedly a favorite of ABC Entertainment Group president Paul Lee. However, its launch was plagued from the start, with the show going through a number of re-castings and reshoots and ultimately being pushed to mid-season. 
The costly series was supposed to be ABC's answer to Game of Thrones, but it came nowhere close to the quality of the HBO drama, earning a 31 percent from critics on Rotten Tomatoes. The show was rewarded with some pretty dismal ratings, premiering to 3.3 million viewers. It didn't help that the show was sentenced to the Tuesday at 10 p.m. time slot, which had been a death knell for many past ABC shows. 
Of Kings and Prophets was met with controversy in other areas as well. The series infused the Biblical story with a lot of sex and violence, leading to a condemnation from the Parents Television Council. The show's creators said they wanted to push the envelope of what's acceptable on broadcast "as far as [they] can," but it looks like they may have pushed a little too far.
The Paul Reiser Show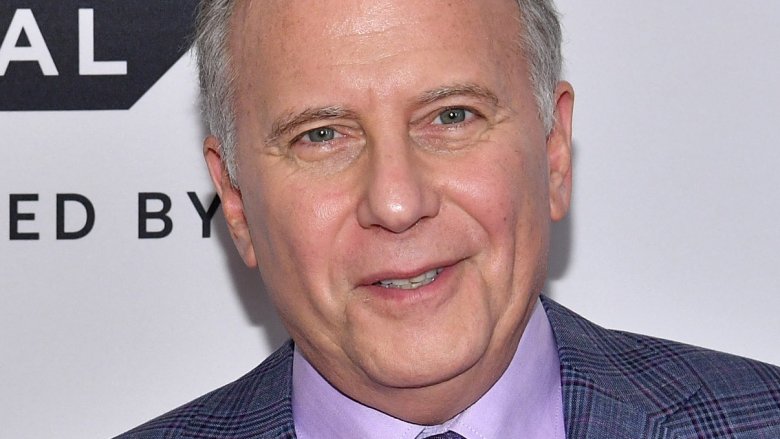 Getty Images
Launching a show with a big name comedian has worked well in the past, but that wasn't the case for NBC's The Paul Reiser Show. The series featured the Mad About You actor as a former TV star who decides to find his next big project after taking a few years off to be with his family.
Although Reiser holds four Golden Globe nominations for his work on Mad About You, critics were less kind when it came to his own sitcom, criticizing it in part for feeling like a less fun copy of Larry David's Curb Your Enthusiasm. The show currently sits at a dismal five percent on Rotten Tomatoes.
The critical reviews didn't help the series in the ratings, and it premiered to only 3.3 million viewers and a 1.1 in the key demo, marking NBC's lowest ever comedy premiere. Its second episode fell even further, dropping to 2.5 million viewers and a 0.9, and NBC ended up pulling it and replacing it with reruns of The Office.
Reiser was none too happy with the decision. In a prickly appearance on The Tonight Show With Jay Leno, he joked, "It turns out they said we enjoy missing you more than actually having you. But listen, I don't take it personally ... when you're the last place network, you don't want to jeopardize that. You've found your niche. Stay there. So, I get it." Ouch.
The Playboy Club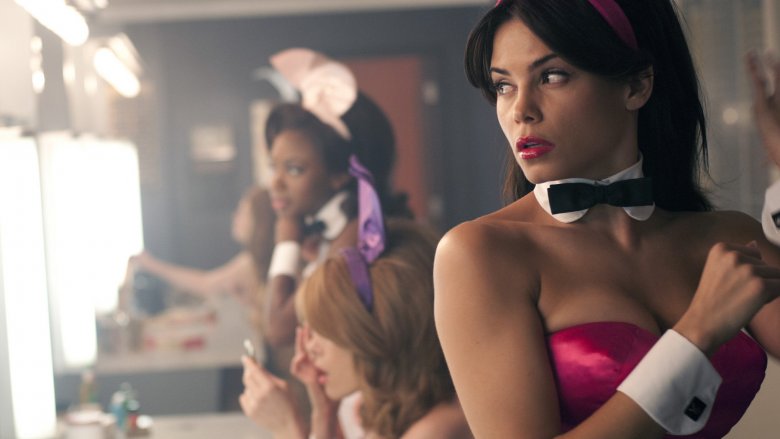 The 1960s and playboy bunnies may seem like a great idea for a TV show, but NBC's The Playboy Club proved that was not the case. The historical drama featured Eddie Cibrian as Nick Dalton, an attorney with political aspirations who frequented the notorious Playboy Club. The Club's bunnies included some future stars, including Amber Heard, Jenna Dewan Tatum, and Laura Benanti.
The Playboy Club got a lot of backlash, with the Parents Television Council calling the show "degrading and sexualizing" and asking audiences to boycott. Their request was backed up by activist Gloria Steinem, who said the show was "clearly" not going to be accurate and that it portrayed the "tackiest place on earth" as "glamorous." Multiple advertisers, including Lenovo, Kraft, and Sprint, pulled out of the show due to the controversy. 
Although many blamed the behind-the-scenes drama for the show's bad buzz, some insiders offered other reasons for the show's failure to connect with audiences. "It was a fundamentally flawed concept," one source said. "It's a soap, which inherently appeals to women. But it's a brand so tied to men. I just think it was doomed from the start." 
Ultimately, the show ended up failing in the ratings and received bad reviews from critics. The series brought in only five million viewers and a 1.6 rating in its premiere, falling to 3.8 million and 3.2 million viewers for its second and third (and final) episodes respectively.
Viva Laughlin
Another attempt at bringing a British TV series to the states, Viva Laughlin only made it through two episodes before CBS pulled it off the air. The show, a U.S. remake of the BBC series Viva Blackpool, featured a musical take on the mystery genre, following a businessman (Lloyd Owen) who dreams of running his own casino. 
Viva Laughlin was roundly bashed by critics, with The New York Times' Alessandra Stanley calling it "the worst new show of the season" and potentially "the worst show in the history of television," while The Los Angeles Times' Robert Lloyd questioned how the show could be "both stale and half-baked." Newsday included the series on their list of the worst shows of the 21st century.
Viva Laughlin debuted to 8.4 million viewers, which may sound like a big number, but it pales in comparison to its lead in, CSI, which pulled in 21.2 million viewers. The show dropped to 6.8 million viewers in its sophomore outing and was bumped in favor of new airings of The Amazing Race.
Viva Laughlin did have one thing going for it though: The series was executive produced by none other than Hugh Jackman, who also guest starred on the show as the rich casino owner Nicky Fontana. Jackman's wife Deborra-Lee Furness said that the pair was "disappointed" that the show got canceled but that she was still happy they took a risk. "He did it for fun," she said of Jackman's turn. 
We Are Men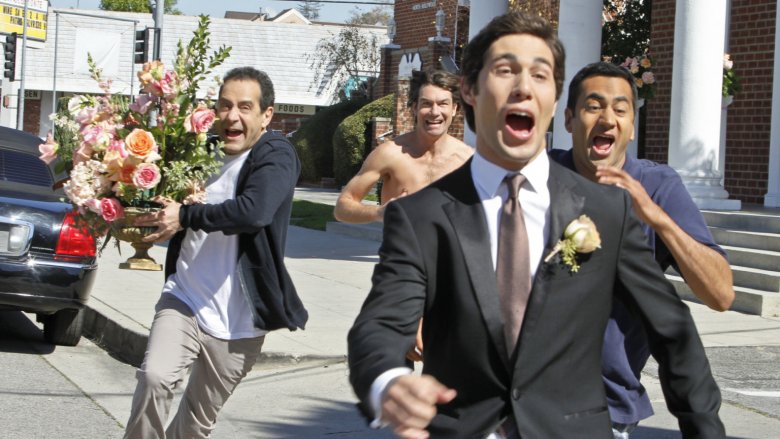 The quick demise of CBS' We Are Men proves that sometimes even big stars aren't enough to save a show. The comedy series brought together Tony Shalhoub, Kal Penn, and Jerry O'Connell, along with How I Met Your Mother Emmy nominee Rob Greenberg, but their collective star power couldn't prevent the show from getting the axe after two episodes. It didn't help, of course, that the show was trashed by critics, sitting at a four percent on Rotten Tomatoes.
We Are Men premiered to 6.4 million viewers and a 2.0 rating in the key 18 to 49 demo, dropping to 5.4 million viewers for its second episode. The show failed to hold onto the audience of its lead in, HIMYM, and its performance made it a disappointing precursor to CBS' other big comedy 2 Broke Girls, and the network determined that reruns of The Big Bang Theory (and, eventually, Mike and Molly) would fare better in the slot. 
Wicked City
Remember that ABC Tuesday at 10 p.m. time slot that led to the quick cancelation of Of Kings and Prophets? Well, that slot's previous occupant didn't fare so well either. That honor went to the Ed Westwick-starring drama Wicked City, which lasted only three episodes before the network pulled the plug.
Wicked City was set in 1982 Los Angeles and followed two police detectives (Jeremy Sisto and Gabriel Luna) on a mission to capture the notorious Hollywood Slayer (Westwick). The show did not fare well with audiences, kicking off with a depressing 0.9 rating in the key demo and falling to 0.7 for its second episode and 0.4 for its fourth. The 0.4 rating was the lowest number for an original telecast on any of the big four networks (ABC, CBS, FOX, and NBC) that fall. 
Wicked City was canceled midway through production on its eighth episode, but the show's producers were allowed to finish it up so that it could become the show's de facto finale when the entirety of the series' run was put up on Hulu. Executive producer Laurie Zacks assured fans at the time that the final episode provided a "great ending" that made the series' story "complete." 
Work It
Some shows seem like they are doomed right from the premise, and Work It may be a prime example. The ill-advised ABC sitcom starred Ben Koldyke and Amaury Nolasco as two recently laid-off men who decide to remedy their situation by posing as women to get jobs at a pharmaceutical company. 
The show was, predictably, met with controversy from many LGBT groups, including GLAAD, who said that the show was harmful to the transgender community. GLAAD's then-Acting President Mike Thompson said that the show would contribute to transphobia and the idea that trans people are just "men pretending to be women" rather than people trying to live their lives authentically.
The show earned even more criticism when the pilot aired, with Puerto Rican activists taking objection to Nolasco's character saying in the pilot that, because he is Puerto Rican, he would be good at selling drugs. The protest spilled just beyond angry internet comments — 50 people gathered in freezing cold temperatures to protest outside of ABC's studios in Manhattan.
Controversy aside, Work It was also just not a good show. The series was absolutely trashed by critics, sitting at a five percent on Rotten Tomatoes, and that didn't reflect well in the ratings. The show opened to a 2.0 rating in the key demo and fell to just a 1.6 in week two.