His Dark Materials Producer Dan McCulloch Teases The Return Of Season 1 Fan Favorites - Exclusive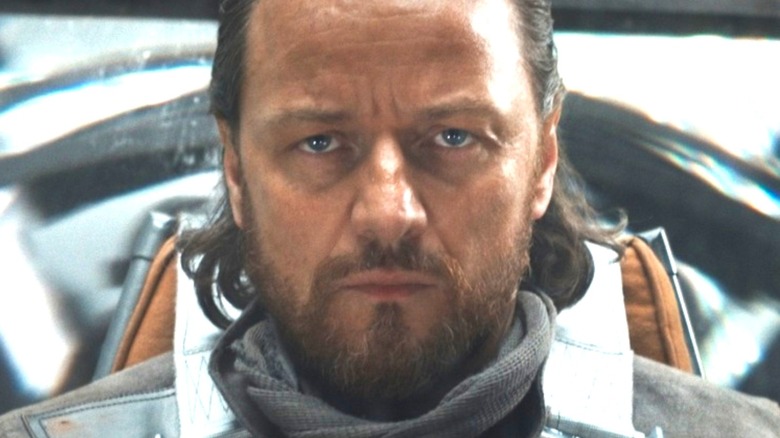 HBO
Hollywood has seen more than its fair share of last-minute TV show cancelations that leave fans with more questions than answers about the fate of their favorite characters. So as sad as it is when your favorite show ends, it's nothing short of a gift to get an ending that's planned in advance. That way, everyone gets significantly more closure both off and on the screen, and everyone can say goodbye. The beauty of planned endings extends to the possibility of getting fan favorites back on the screen for one last run before a series ends — which is certainly the case for "His Dark Materials" Season 3.
According to "His Dark Materials" producer Dan McCulloch, the powers that be had no difficulties getting former cast members to sign onto the show's 3rd and final season. Okay, everyone can let out a collective sigh of relief.
"His Dark Materials" invited Looper to the press room at New York Comic Con, where we spoke to Dan McCulloch in an exclusive interview, and he teased the show's returning fan favorites.
One last run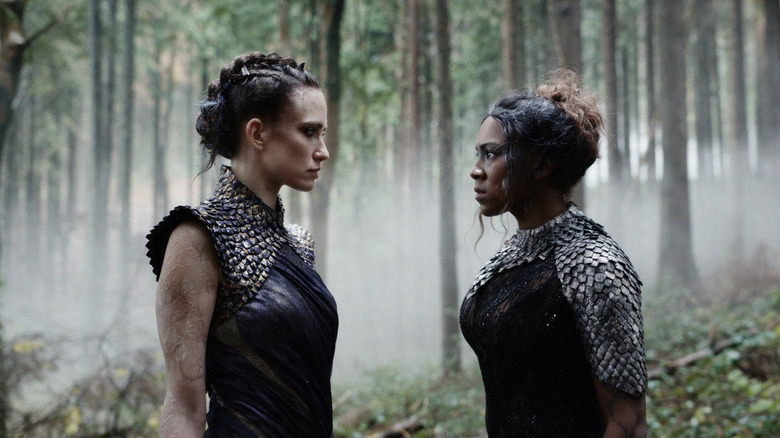 HBO
On whether there was anyone from the beginning of the show whom he wanted to get back but couldn't, Dan McCulloch said, "Everybody came back in the end. The show was able to run for long enough. We were shooting out of Wales in our studio." Well, that's definitely a relief. 
"When you're doing something with a long enough time scale, you don't have to worry so much about actual availability. We were so lucky in that we got to cast people ... Phoebe Waller-Bridge, who played one of the daemons, and the numerous actors that would start in Season 1," he added. "They might only have one or two lines, but they'd always come back for Season 3 — largely because they had this love of the books and they wanted to explore the character with us. We were really grateful for that loyalty." Of course, that's the sign of a collaborative and welcoming set — and a cast that takes pride in their show no matter how big or small their role.
New episodes of "His Dark Materials" air Mondays on HBO and HBO Max, beginning December 5.