Why Tanya Reynolds Left Sex Education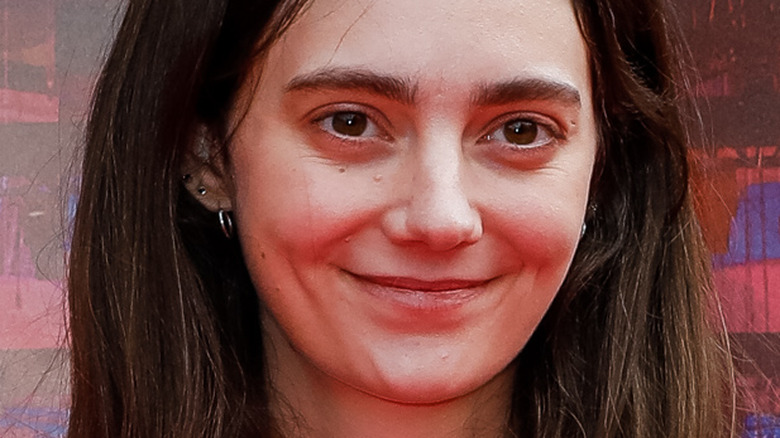 Tristan Fewings/Getty Images
Fans of "Sex Education" have been on pins and needles since the end of Season 3, as the finale left a host of unanswered questions. Granted, those same fans knew they could expect answers almost immediately, as Netflix gave the green light to Season 4 only a week after the premiere of the third season (via Deadline). But still, with no confirmed date for the release of Season 4, these questions linger. Is there any future for the shuttered Moordale Secondary School? Will Maeve's (Emma Mackey) decision to study abroad prove fatal for the will-they-won't-they romance with Otis (Asa Butterfield)?
In any case, changes in a series like this can be just as frequent behind the camera as in front of it, and we already know that at least a few members of the ensemble cast won't be returning to "Sex Education" for its fourth season. This will include Simone Ashley, who plays Olivia, one of the Untouchable clique, as she is committed to filming further seasons of "Bridgerton" (via Teen Vogue). Patricia Allison, who portrays Ola –- Otis' ex-girlfriend, and now technically stepsister with Otis' mom Jean (Gillian Anderson) giving birth to a daughter with Ola's dad Jakob (Mikael Persbrandt) –- will also not be returning for Season 4 of "Sex Education."
Tanya Reynolds says that Lily's arc had reached its end
And then there's Tanya Reynolds, who plays the eccentric Lily. Lily and Ola were a couple for all of Season 3, though Lily's love for writing alien-erotica seemed to put their relationship in jeopardy briefly before they reconciled in the Season 3 finale.
During an appearance on "Capital Xtra Breakfast" radio program, Tanya Reynolds confirmed that she would not be returning to "Sex Education," and said that she felt it was an understandable decision to not bring her back. "It's just the natural progression of these shows," she said, "when you have such big ensemble casts and so many characters, I think you have to let a few older characters go to make way for newer ones, which is absolutely the right thing, the way it should happen" (via RadioTimes.com).
Reynolds also said that she thought that three seasons was just about right for Lily's arc on the show, and that she loved her time as a member of the cast. She has gone on to star in the Channel 4 comedy "I Hate You" next to newcomer Melissa Saint (via The Guardian).