Netflix's Ginny & Georgia Finally Gets A Season 2 Release Date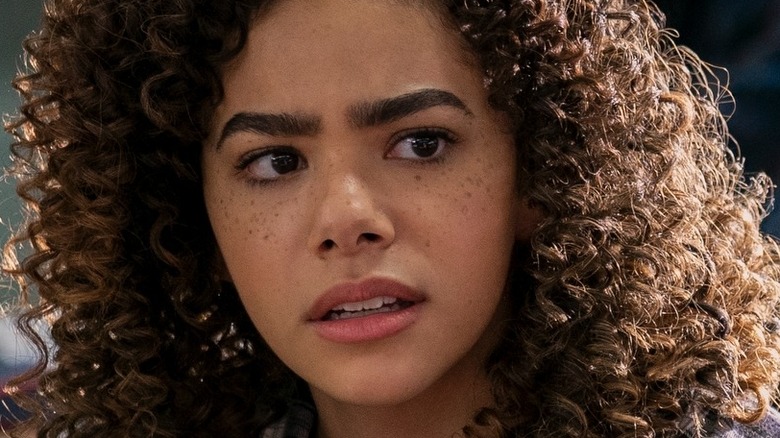 Marni Grossman/Netflix
One of the bigger hits for Netflix in 2021 was the TV series "Ginny & Georgia." Created by debut writer Sarah Lampert, the show stars Brianne Howey as Georgia, with Antonia Gentry playing her teenage daughter, Ginny.
The show traced the often tumultuous relationship the duo had as the two, along with Georgia's son and Ginny's half-brother Austin (Diesel La Torraca) moved to the town of Wellsbury in Massachusetts for a new start following the death of Georgia's husband. This came to a head with the season finale, in which Ginny discovered that Georgia had poisoned her husband with wolfsbane, causing him to get into a fatal crash. The season ended with Ginny leaving home with Austin for an unknown destination, with Georgia unaware of their disappearance.
With the show getting renewed in April 2021, many fans have been on edge to know when the second season would make its premiere. Netflix has now finally announced a Season 2 premiere date for "Ginny & Georgia."
The show promises to pick up almost exactly where it left off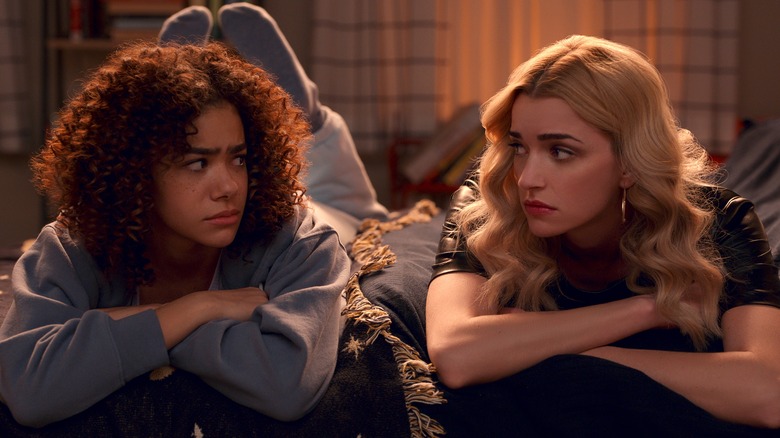 Courtesy of Netflix
Netflix has announced that Season 2 of "Ginny & Georgia" will make its premiere on January 5, 2023. Like the first season, all episodes of the second season will be released at once. Season 2 is expected to consist of 10 episodes, just like the first.
In a press release, Netflix noted that the second season would pick up two weeks after the end of the first season, with Ginny back home with Georgia. Flashbacks are set to reveal that Georgia discovered that Ginny learned her secret the same night that Ginny left.
Both show creator Sarah Lampert and showrunner Debra J. Fisher spoke about the scene and what viewers can expect from the second season. Lampert noted that the first season was built around getting the characters, especially the central duo, to "certain places" where the revelation of Georgia's murder of her ex-husband would be particularly affecting. But the second season is more about examining the effect of that revelation, leading the show to return "right back into where we emotionally left everyone at the end of Season 1."
Fisher noted that Georgia's discovery of the wolfsbane in the fireplace would show a side of her that neither the other characters, nor the viewers, get to see often. She added, however, that Georgia's essence boils down to being someone who will do anything for her children, even commit murder.