The Intense Dramedy Series That's Killing It On Netflix Right Now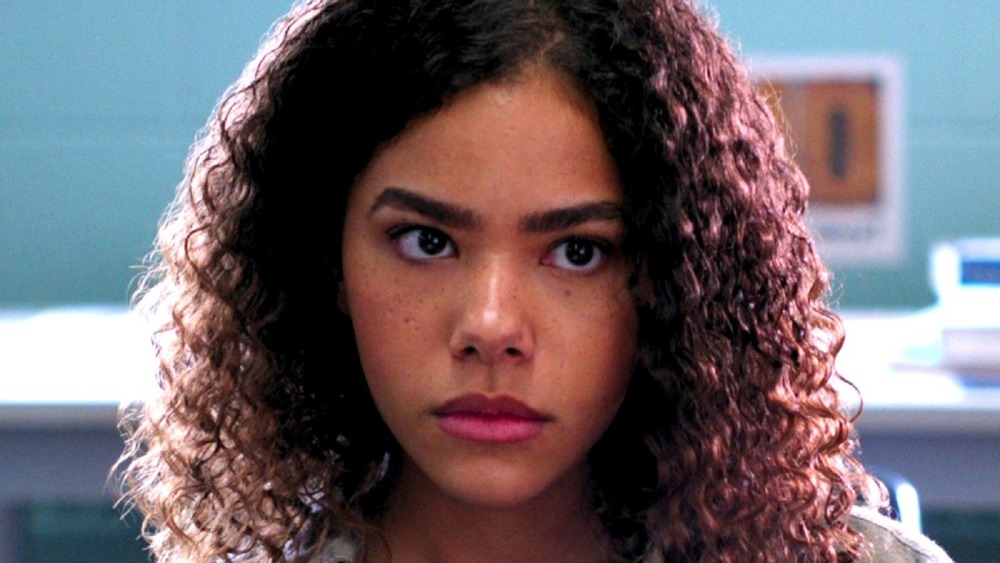 Netflix
Netflix's new dramedy series, Ginny & Georgia, recently made its debut with a powerful first season. The series stars Brianne Howey and Antonia Gentry in the central mother and daughter roles of Georgia and Ginny Miller, respectively. Throughout the show, their relationship is put to the test as the family settles into a new town. Georgia continues to push 15-year-old Ginny to have a carefree life, something that she never got to have considering Georgia had Ginny when she was 15. See the symmetry there?
There are a ton of personal obstacles that both Ginny and Georgia must overcome before they're able to enjoy their new life together. One of the main predicaments involves Georgia's unstable past coming back to haunt her in the present. As Ginny deals with having a mother that she feels like she has to parent, Georgia is also in constant conflict, often fruitlessly trying to prove to herself and others that she is a good mom.
Ginny & Georgia offers a fresh, but dark take on the mother-daughter relationship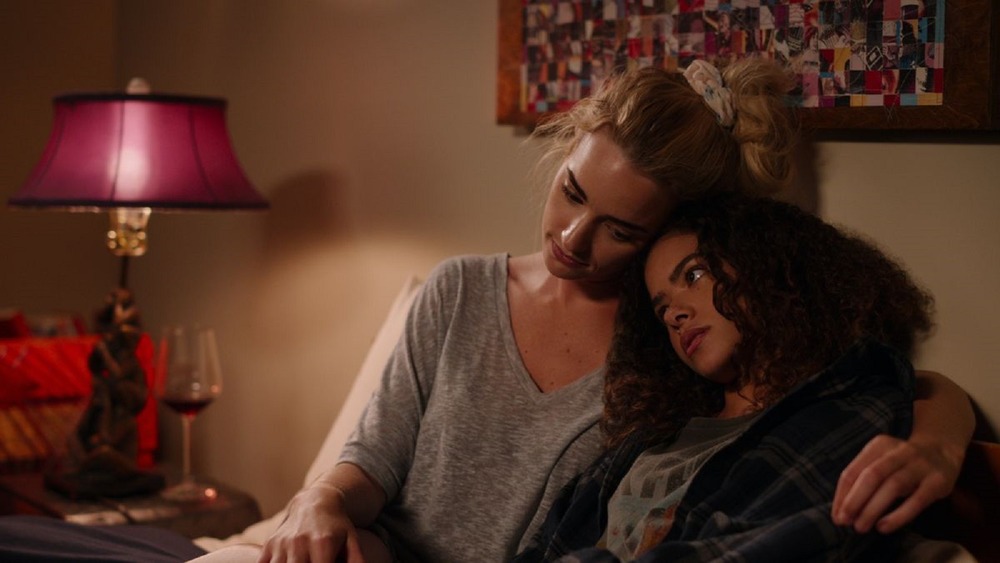 Netflix
Although the show is new, Ginny & Georgia is holding up well with critics. According to Rotten Tomatoes, the new series is sustaining a solid 68% rating, with a handful of critics praising the show's themes. While many have drawn comparisons between this show and Gilmore Girls, Ginny & Georgia's ability to translate that successful dynamic for modern viewers while also maintaining a darker undertone, has helped it separate itself from the Amy Sherman-Palladino series, which still looms large in the minds of viewers. One review from Allison Nichols at Tell-Tale TV states that, "Ginny & Georgia is a step beyond Gilmore Girls; it is a better reflection of the world today."
Demands are already pouring in for a second season. One viewer posting on Rotten Tomatoes was floored by the show's cast, as well as its fresh take on the mother-daughter dramedy formula. "This was totally entertaining and engaging," the user wrote. "Powerful themes and modern day conflicts beautifully expressed and the acting was outrageous. A must watch!"
The darker elements of Ginny & Georgia are the ones that help the show really stand out. It doesn't shy away from storylines that address serious mental illness and self-harm, so be warned: The show does tread into bleak territory. However, the way in which the show tackles these topics is what critics and audiences enjoyed most during their binge sessions. 
For viewers who are looking for a heartwarming yet dark tale about the struggles of parenting and adolescence, Ginny & Georgia is definitely worth a watch.
If you or someone you know is struggling with mental health, please contact the Crisis Text Line by texting HOME to 741741, or call the National Alliance on Mental Illness Helpline at 1-800-950-NAMI (6264).