The Midnight Club Won't Get A Season 2 On Netflix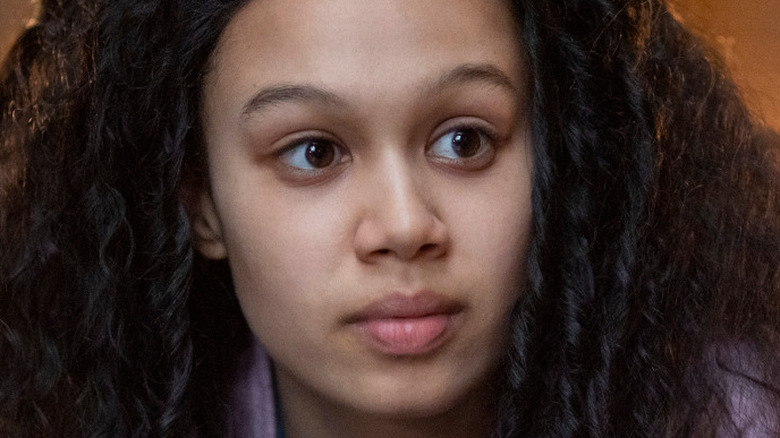 Eike Schroter/Netflix
When it premiered, "The Midnight Club" seemed to mark the continuing streak of successful horror-themed content on Netflix from the creative mind of director-writer Mike Flanagan. Based on the young adult series by author Christopher Pike, "The Midnight Club" centers on a group of eight teenagers at a hospice who meet in a library to share terrifying tales with each other during spooky times of the night. On the surface, the premise gives off a similar vibe as "Are You Afraid of the Dark?" However, "The Midnight Club" also mixes in some mystery as the teenagers start to unravel their building's strange past.
The premiere of "The Midnight Club" opened with a frightful bang, making history by showing the most jump scares in a single episode. And many fans who stuck it out for the remaining nine episodes probably left wanting more thanks to the show's ending. The Netflix series concluded its share of plot points, but there were still many questions left, with the hope that another season could possibly answer them. Unfortunately, that's not going to be the case since Netflix has decided to cancel "The Midnight Club." However, fans may still get some of their lingering questions about Season 1 answered in the future.
The cancellation happens amid Flanagan's move to Amazon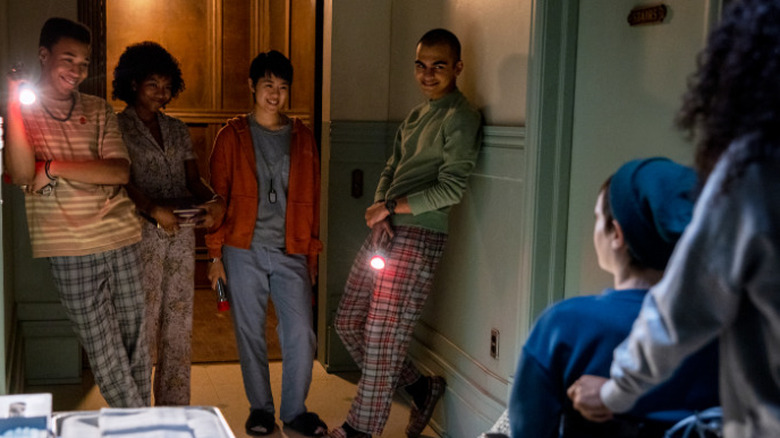 Eike Schroter/Netflix
According to TheWrap, Netflix has decided to cancel "The Midnight Club" following its freshman season due to slipping viewership numbers. After peaking at No. 3 a week after its premiere, the show drastically fell out of the Netflix Top 10 after only four weeks on the streaming service. The news of the series' cancellation is disappointing, especially given some of the unresolved story points.
The good news is that creator Mike Flanagan will provide all the answers sometime in the future via social media, having promised fans that he would answer Season 1's burning questions on Twitter in the event the decision was made to give the show its own bloody ax. This was good foresight on his part since although he had planned for "The Midnight Club" to be ongoing, he was never really sure if Netflix would green-light another season (via Variety).
There's no official word on when Flanagan will reveal all about the planned Seasons 2 and 3 of "The Midnight Club," but he is definitely keeping busy. The cancellation of the Netflix series might have been expected after the initial announcement of the streaming service losing Flanagan to Amazon. Flanagan and producer Trevor Macy have signed a multiyear deal with the company and will likely produce content through their Intrepid Pictures for Amazon Prime.