The Walking Dead Falls To Lowest Ratings Since Season 1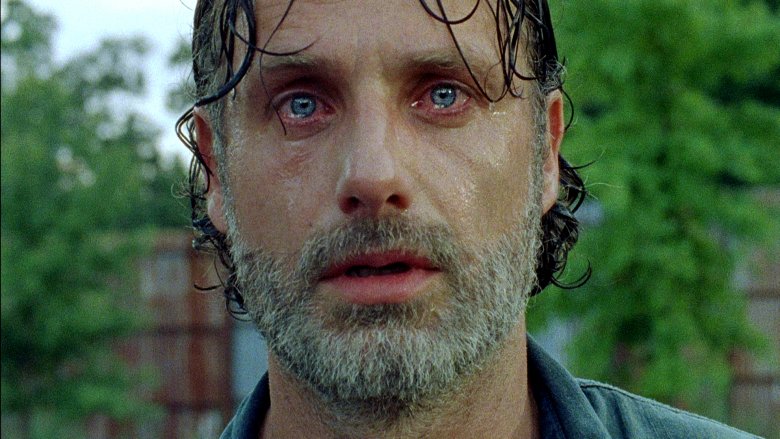 AMC
Things are getting bleak around The Walking Dead, and it has nothing to do with the whole zombie apocalypse thing.
Variety reports that "The Lost and the Plunderers," this past Sunday's episode of the AMC series, drew just a 2.9 rating in adults ages 18 to 49 and 6.8 million viewers in Nielsen Live+Same Day numbers. That's the lowest rating in the key demographic the show has seen since the first season back in 2010 when the "Wildfire" episode drew a 2.8. It's also the first time the show drew less than 7 million viewers since season 2's "Better Angels" averaged 6.9 million.
This week's episode also dropped about 20 percent in both metrics from last week's midseason premiere. That episode, "Honor," was already the lowest-rated midseason premiere in series history with a 3.6 rating in the demographic and 8.3 million viewers.
Of course, The Walking Dead was up against the 90th Academy Awards this past Sunday, but the Oscars also saw new ratings lows. It's not all bad news, however, as The Walking Dead was still the top-rated and most-watched show on cable that night.
Season 8 has been a rough one for the series based on Robert Kirkman's comics. The season premiere was the lowest-rated since the third season, even though it marked the milestone 100th episode.
Still, AMC has a lot of confidence in The Walking Dead and CEO Josh Sapan previously said he believes the show could potentially stick around for decades. He said the franchise is "in great shape and the people who are managing that great shape are motivated."