The Walking Dead Season 8 Premiere Ratings Were The Worst In Five Years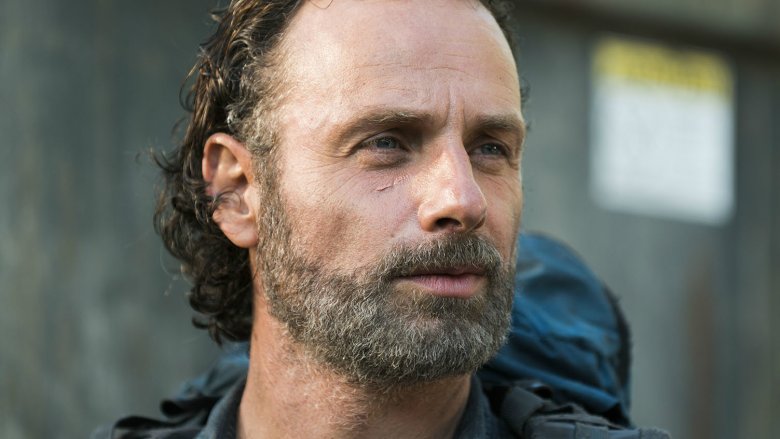 AMC
Is The Walking Dead on its last legs? 
According to Nielsen data (via Variety), the season 8 premiere, also the show's 100th episode, brought the lowest ratings for a premiere since season 3 back in 2012. It was also the third-lowest in series history, beating only the premieres in season 1 and season 2.
"Mercy" took in an average of 11.4 million viewers, which was down 40 percent in the demographic of adults 18 to 49, and down 33 percent in total viewers from last year's season 7 premiere. Of course, there was a huge cliffhanger to resolve at the beginning of season 7 as fans tuned in to find out who Negan killed in the season 6 finale. Still, it's way down from the season 5 premiere in 2014, which brought 17.2 million viewers.
Here's how the premieres rank, according to their demo ratings:
Season 5 (8.7, 17.29 million)
Season 7 (8.4, 17.03 million)
Season 4 (8.2, 16.11 million)
Season 6 (7.4, 14.63 million)
Season 3 (5.8, 10.86 million)
Season 8 (5.0, 11.4 million)
Season 2 (3.8, 7.26 million)
Season 1 (2.7, 5.35 million)
While the numbers indicate a decline, it's still worth noting that The Walking Dead remains the No. 1 show on television in the demographic. The season 11 premiere of The Big Bang Theory on CBS only drew a 4.1 rating, and the season 2 premiere of This Is Us brought a 3.9. However, both of those shows had more total viewers: The Big Bang Theory had 17.7 million viewers while This Is Us drew 12.9 million.
The Walking Dead is also still huge on social media. The premiere was the most social non-sports program on television for all of Sunday (Oct. 22), but that doesn't gauge whether or not the chatter was positive. 
This season brings the "All Out War" storyline from Robert Kirkman's comics, and there's still plenty of material to use in future seasons. But this isn't exactly what AMC wants to see from its flagship series.
Season 8 continues this week with "The Damned."