Why Ruby Stokes Left Netflix's Bridgerton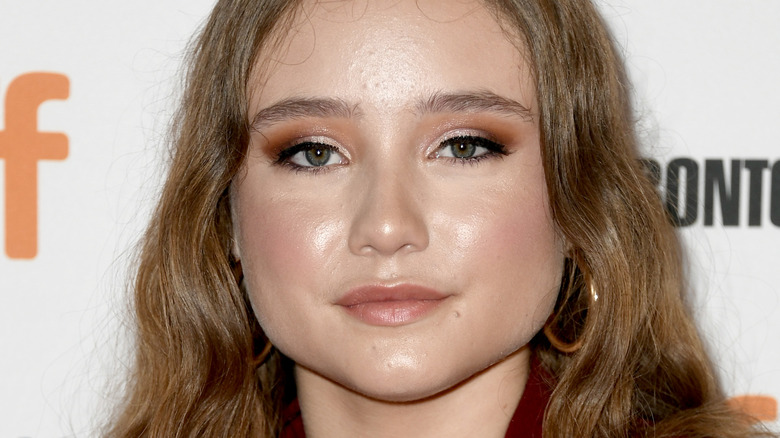 Frazer Harrison/Getty Images
Fans of "Bridgerton" have by now learned to keep on pins and needles between seasons. Shonda Rhimes' Regency-era Netflix period drama didn't take long to gain a loyal following through its provocative, sex-and-gossip-laden high society plots and strong ensemble cast. Given the intrigue the show thrives on, viewers are likely primed for shocks and surprises at the beginning of each new season.
That being said, those who tune in for "Bridgerton" Season 3 may be surprised to see an unfamiliar face in a familiar part. The enigmatic Francesca Bridgerton – unique for her reserved nature in a family of inveterate extroverts – will no longer be played by Ruby Stokes, who portrayed her during the show's first two seasons. Instead, she will be played by Hannah Dodd, most recently seen in the role of striking matchstick girl Sarah Chapman in "Enola Holmes 2."
At first glance, the timing of this recasting is curious. According to PopSugar, Francesca will play a more significant role in the coming seasons of "Bridgerton." The series is based on Julia Quinn's series of romance novels. If the seasons for "Bridgerton" intend to continue following their basic throughline, we will need to see more of Francesca rather than less. What, then, is behind the recasting?
Ruby Stokes left Bridgerton because she was cast as the lead in another show
Relatively rare as it is for an actor to be replaced in the middle of a series, it is not unheard of. And though the behind-the-scenes reasons are sometimes as dramatic as the shows themselves, just as often, they're the result of mundane and unexciting scheduling conflicts.
According to Deadline, Ruby Stokes could not appear in the third season of "Bridgerton" because she was also cast in the lead role of "Lockwood & Co.," another Netflix show that will see Stokes playing teenage ghost-hunter Lucy Carlisle. Like "Bridgerton," "Lockwood & Co." is based on a series of novels, in this case, written by young adult and children's fantasy author Jonathan Stroud.
Stokes' commitment to "Lockwood & Co." had already caused Francesca's presence to be cut down in the second season of "Bridgerton," and it sounds like, ultimately, there was no way for her to keep her commitments to both series simultaneously. While there is no confirmed release date for the third season of "Bridgerton," "Lockwood & Co." will premiere on Netflix on January 27, 2023.