The Conners Fans Weigh In On The Couch Argument In Season 5 Episode 9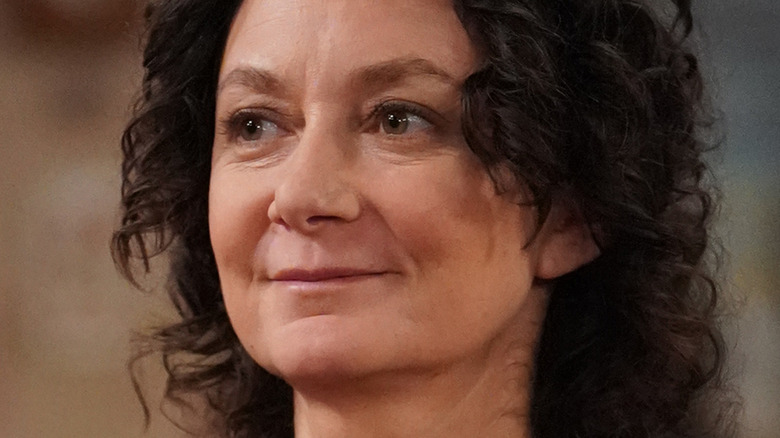 ABC/Eric McCandless
Season 5 of "Roseanne" sequel series "The Conners" premiered in September of 2022, marking the latest chapter in the lives of its principal characters, some of whom were first introduced when "Roseanne" premiered in the late '80s. While these characters may be decades old, "The Conners" has demonstrated throughout its fifth season that it remains plenty open to keeping current with new ideas and goings-on.
For example, fans of "The Conners" got a long-desired change upon Season 5's premiere, which features a new opening credits sequence. Viewers had previously asked for this both on account of its young actors aging, and one particular moment in the old intro some found unpleasant involving John Goodman and a breakfast sausage.
Meanwhile, "The Conners" Season 5, Episode 4 includes a "Shameless" cameo, reuniting Ethan Cutkosky with his "Shameless" co-star Emma Kenney, who's a regular on "The Conners." This appearance came just a little over a year after the final episode of "Shameless" first aired. Furthermore, a storyline two episodes later, in "The Conners" Season 5, Episode 6, nods to current events with a conflict centered around book censorship.
Season 5, Episode 9 brings an entirely different kind of change into the fold when Darlene (Sara Gilbert) and her husband Ben (Jay R. Ferguson) move into a new home. As they're just starting to get settled, however, they argue over a new couch, which happened to prompt some spirited discussion among fans online.
Fans of The Conners think there are simpler solutions than Darlene's strict couch rule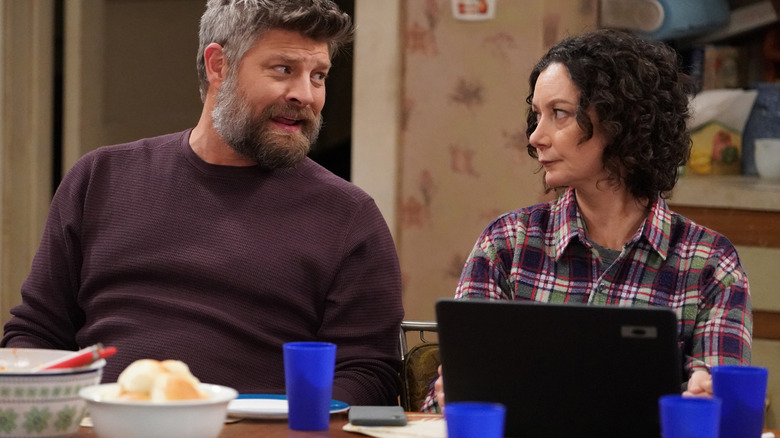 ABC/Eric McCandless
After Darlene and Ben receive a brand new couch for their new home in "The Conners" Season 5, Episode 9, Dan suggests that they order a pizza to effectively break it in and enjoy their living space. Darlene, however, suggests a no eating on the couch rule, sparking some debate between she and Dan over how a couch should be used. Fans, meanwhile, think there are better ways to protect a couch than an all-out eating ban.
Twitter user @27cc40a7ee3a402, for instance, argued that any food stains on the new couch could be easily removed by washing its cushion covers. @JoshMarino420 similarly pushed for Darlene to cover the couch in plastic rather than instate her no eating rule. The official "Conners" Twitter account even shared a poll asking viewers to weigh in on either side of the argument, with approximately 65% of viewers taking Ben's side.
In a Reddit discussion thread about the episode, user ricky_lafleur commented, "Three words: washable couch covers." User IAmNotRappaport likewise suggested couch covers would pose a simple solution to Darlene and Ben's disagreement.
Of course, Darlene's strictness is ultimately reflective of a deeper-seated anxiety brought on by her new home ownership. How she adapts to this chapter in her life is likely to remain a major plot point as "The Conners" Season 5 continues.