Young Rock's Bradley Constant Loves How Growing Out His Mustache Transforms Him Into Dwayne Johnson – Exclusive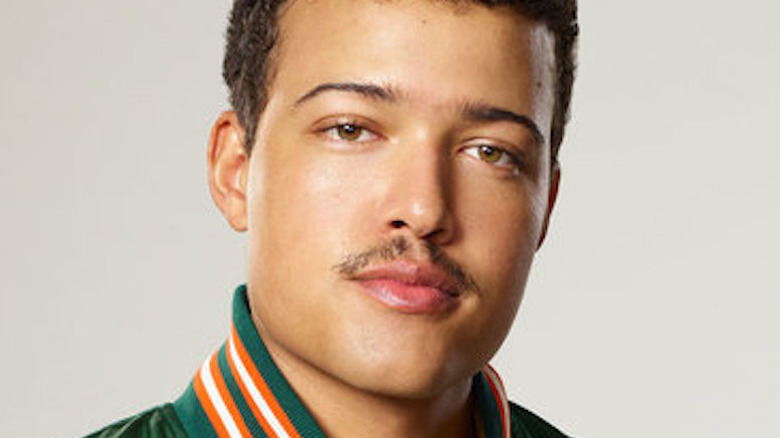 NBC
Playing a teenage version of Dwayne "The Rock" Johnson may seem daunting, but "Young Rock" star Bradley Constant is taking it all in stride. "It's exciting; it's surreal," said Constant during an exclusive interview with Looper. "I do forget a lot of times [that I'm playing him] because it becomes normal. But my mom lives in LA, and she just sent me a picture of a billboard for this season, and it's me ... right next to Dwayne. And I'm like, 'Oh, yeah, that's a real thing.'"
Now in its 3rd season, which airs Fridays on NBC, "Young Rock" is loosely based on Johnson's real life, telling tales of his upbringing and early rise to fame as a professional wrestler. As teenage Dwayne, 24-year-old Constant is always trying to impress girls and hustle to make a name a name for himself in his hometown of Bethlehem, Penn. He wears designer clothes he really can't afford and looks like a police "narc" to his high-school classmates because of his above-average size and full-grown mustache.
Of all the things that help Constant transform into teenage Dwayne on "Young Rock," the up-and-coming actor revealed to Looper that he has a soft spot for the mustache he's been forced to grow out for the show.
'At first, I hated it'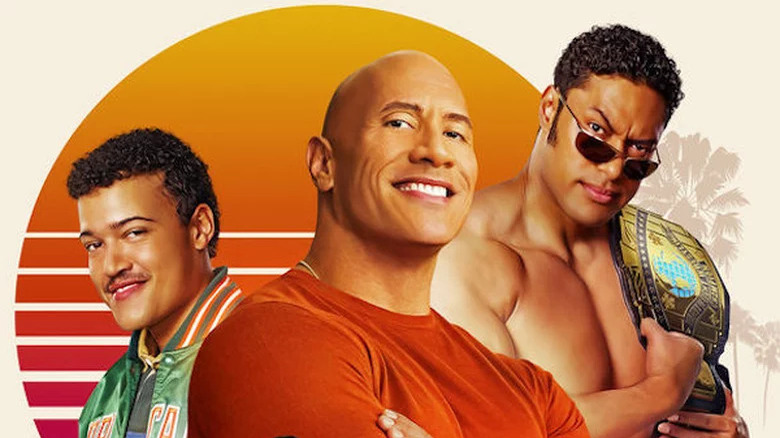 NBC
With "Young Rock" being his first high-profile role, Constant quickly immersed himself into the role of teenage Dwayne, admitting that his favorite part of getting into character is "probably growing this mustache because I usually have it shaved," he says.
But he wasn't always so fond of the idea. "At first, I hated it because it was like, 'I look crazy with this thing on,'" he says. "But now it's like when I grow this mustache out and I have this chain on, I'm Dwayne."
With the look down pat, Constant can then focus on the creative process of bringing teenage Dwayne to life. "I have a lot of creative freedom, in a way, because there's not a whole lot of already set-in-stone history of Dwayne that everybody is aware of already, as a teenager and younger," he says, adding, "I have always wanted to make sure that I do right by [Johnson] and his family ... because it's real life; it's not just some show."
Season 3 of "Young Rock" airs Fridays at 8:30 p.m. ET/PT on NBC. Episodes are then available for streaming the next day on Peacock.