Walker Independence's Gabriela Quezada Compares Matt Barr's Goofy Personality To A Golden Retriever - Exclusive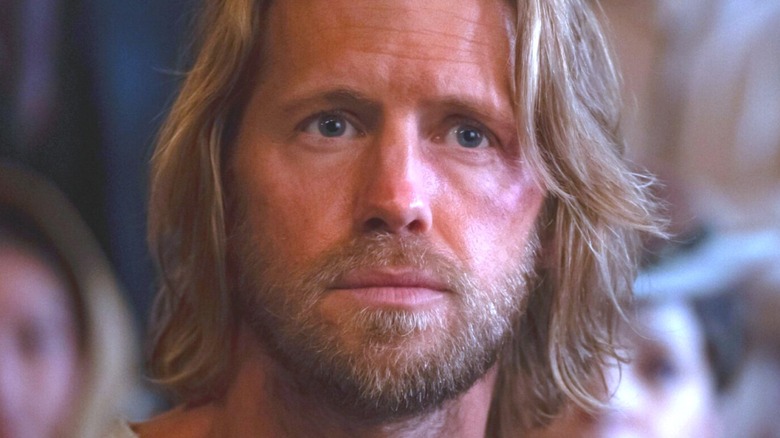 The CW
Anyone who's met Matt Barr can attest that the actor is just a nice guy — and not the kind of guy who calls himself a nice guy — an actually nice, wholesome, caring person. All of his "Walker" and "Walker Independence" co-stars have nothing but praise for Barr, who doesn't have anything close to the dark edge both iterations of his character Hoyt Rawlins display. In fact, if you ask Lucia Reyes actor Gabriela Quezada, he's more like a sweet, happy-go-lucky golden retriever than anything. It's a whole vibe that charms fans and his co-stars alike. 
Both fans and "Walker" creatives were so bummed when Barr's OG "Walker" character bit the dust that "Walker Independence" willed itself into existence so that Barr could play Hoyt's ancestor by the same name. As a result, we have the actor to thank for the incredible and inclusive 1800s series. "Walker Independence" sets the record straight about Texas' whitewashed history and offers a more realistic depiction of what the Wild West looked like. And it's all thanks to Barr's original character prematurely dying. 
During an exclusive interview with Looper, Quezada discussed what it's like working with Barr. She also talked about whether she thinks their characters will end up together or if they're better off apart. 
Matt Barr: The CW's golden retriever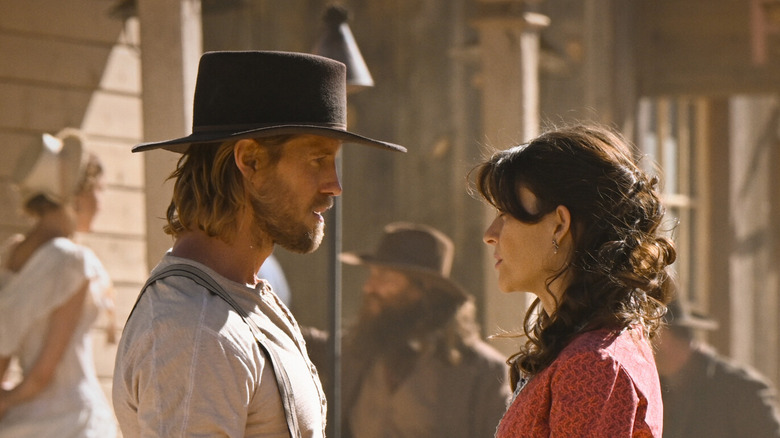 The CW
On what it's been like working with Barr and if she has any fun stories from set, Quezada said, "Matt has been the best. He was the first person I met when I first auditioned, actually. My last audition round was a chemistry read with him. Clearly, we had chemistry, and it worked. I felt so good and comfortable with him right away that it's been so great."
Barr isn't without his sense of humor, either. Quezada added, "He's hilarious, and I feel like he's a great version of himself in the show. I don't want to give [anything] away because I feel like whatever funny stories I have are more recent from what we've been filming. I don't want to give away too much, but what you see on TV is so much [of] what he is in real life — a goofball and so sweet and hilarious. It's been really fun working with him."
At the mention of Barr being sweet during his exclusive interview with Looper, Quezada agreed, noting, " Yeah, he's a sweetheart. He's like a golden retriever." Now that she mentions it, he absolutely is. Can someone bring a golden retriever onto the "Walker Independence" set? It's for science.
And while Barr is wonderful in real life, Hoyt isn't the best boyfriend to Lucia. Quezada acknowledged that saying, "I know. The relationship we have is so sweet, and it's so pure, and I think Lucia and Hoyt really, really do care about each other, but Hoyt keeps letting her down." 
Sometimes, relationships can stifle personal growth. Quezada touched on this, noting, "I think that both of [our characters] are little kids, in a way. And in our relationship, and I hope that Lucia can at some point be strong enough to be like, 'If you don't clean up your act, it's over.' Even though I do love working with Matt so much, I really do want to see that strength from Lucia."
"Walker Independence" airs Thursdays on The CW, with new episodes streaming for free on The CW app and website the next day.