First Trailer For Walker: Independence Has Fans All Saying The Same Thing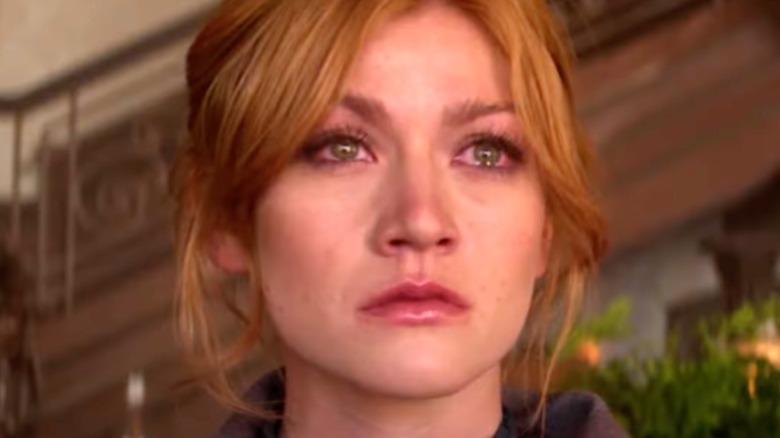 The CW/YouTube
The CW's "Walker" may have only debuted in 2021, but the network is already intent on delivering a follow up to its "Walker, Texas Ranger" reboot. Starring Jared Paledcki of "Supernatural" fame as Texas Ranger Cordell Walker (originally played by Chuck Norris), "Walker" provided a fresh take on the now-classic 1993 action series, and is currently in the process of readying its second season.
Mere months after "Walker" Season 1 premiered, however, The CW played its full hand. Faster than a roundhouse kick from Norris himself, the network announced that "Walker" would receive a spin-off series. This new series, titled "Walker: Independence," focuses on the adventures of Cordell's ancestor, Abby Walker (Katherine McNamara), who embarks on a quest for justice after her husband is suddenly murdered near the town of Independence, Texas in the days of the old west (via Deadline).
On May 19, The CW finally dropped the first official trailer for "Walker: Independence," and it certainly hasn't gone over fans' heads. Far from feeling divided over the spin-off, the trailer has fans pretty much all saying the same thing.
Fans are already loving the new Walker spin-off
When "Walker" was released in 2021, it didn't make a very big splash among critics. On Rotten Tomatoes, the reboot barely broke 30% on the Tomatometer. Its 70% audience score, however, tells a different story about how viewers really feel about the series. Luckily for The CW, that has translated into a whole lot of hype for "Walker: Independence," at least enough to fill Cordell's 10-gallon hat. In the YouTube comments underneath the trailer, fans showed their utter excitement for the upcoming spin-off.
"This looks absolutely AWESOME and with Kat at the helm you know it's gonna be insane!!" wrote niatsu987. Meanwhile, Luisa Fernanda G commented, "Looks so gooooooddd! Can't wait," and Gayled_it said, "This looks amazing. Fall can't come soon enough."
"This looks great! I am so excited for it," wrote Aiko Shimizu. "And Mark Shepherd being in it is just an added bonus! Can't wait for this."
The celebration of actor Mark Shepherd's involvement in the series is also no one-time thing. Multiple fans expressed their delight at seeing the actor — known for his roles in shows like "Supernatural," "Battlestar Galactica," and "Doom Patrol" — step into the series in a thus far unnamed (yet not unseen) role. As exciting as his inclusion makes things seem, however, there is still plenty of time to learn more about "Walker: Independence" before it reaches its still undisclosed fall 2022 release date.